Now that we know the new royal baby is a boy, it's time to move on to the next point of speculation: What will his name be?
On Monday morning, Kensington Palace announced that the Duke and Duchess of Cambridge had welcomed a second son at St. Mary's Hospital in London.
With both Prince George and Princess Charlotte, Kensington Palace shared the newborns' names two days after their birth announcements, so perhaps we can expect the same timeline for baby number three.
Predictions on the little prince's name are already pouring in.
According to the British betting company Ladbrokes, Arthur is the clear favorite with 5-1 odds, followed by 8-1 for James, 10-1 for Albert and 16-1 for both Frederick and Philip. Arthur is also in the lead with the bookies at William Hill, Paddy Power and Coral.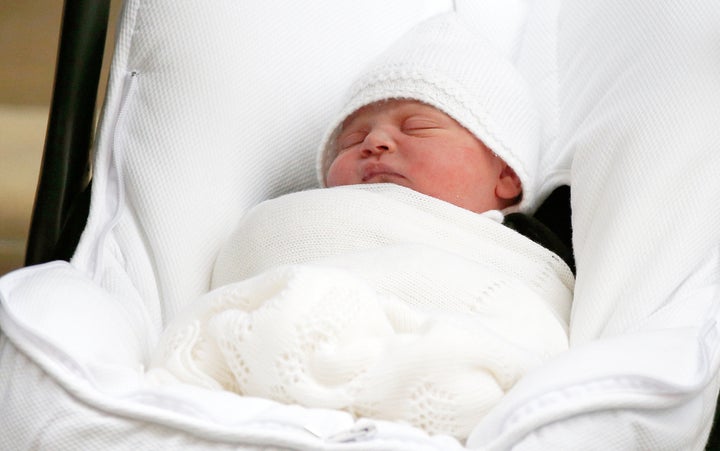 These betting odds have been fairly good predictors of royal baby names in the past. In 2013, the name George was the leading pick with Ladbrokes, William Hill and Paddy Power.
When the princess was born in 2015, Ladbrokes had the name Charlotte in second place with 3-1 odds (behind Alice at 2-1). Charlotte then became the most popular Ladbrokes bet in the days between the birth and the name announcement.
With their two older children, Prince William and the former Kate Middleton chose traditional names with family ties.
The full name Charlotte Elizabeth Diana honors the reigning monarch, Queen Elizabeth II, and Charlotte's late grandmother, Princess Diana. Charlotte itself is a feminization of the name of her grandfather Prince Charles. In addition, Elizabeth is the middle name of both Kate and her mother, and Charlotte is her sister Pippa's middle name.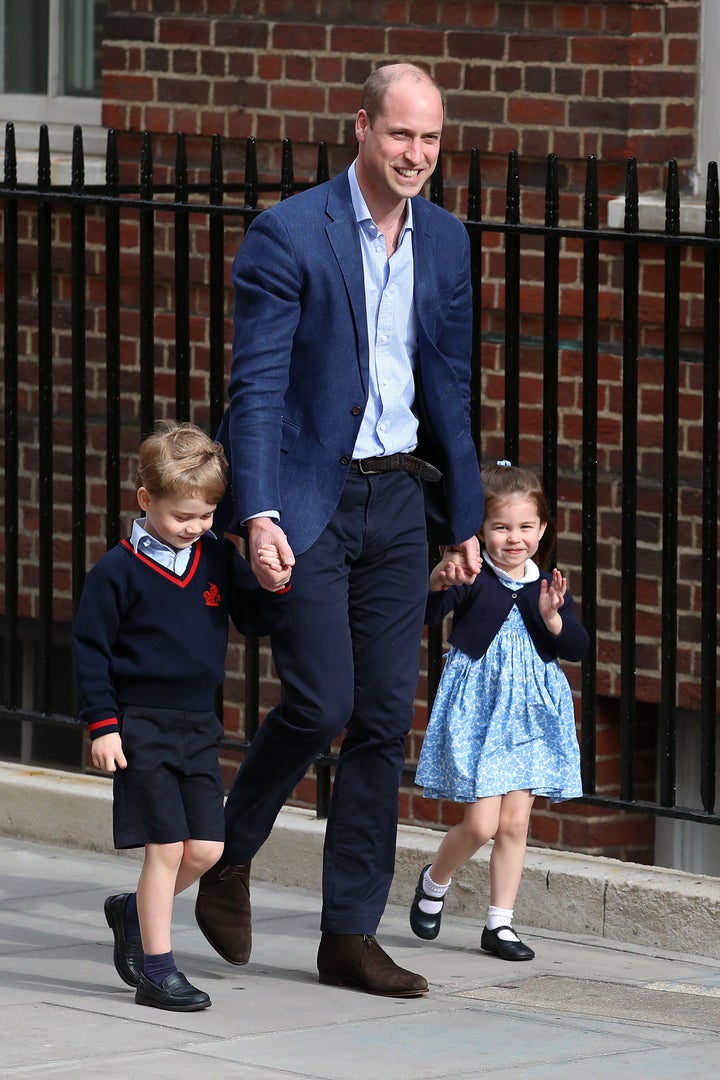 The full name George Alexander Louis has similar significance. Six of England's kings have been named George, the last being the queen's father, King George VI. The prince's second name, Alexander, honors the queen, whose full name is Elizabeth Alexandra Mary. His other middle name, Louis ― which he shares with his father, William Arthur Philip Louis ― may have been chosen to honor Prince Charles' great-uncle, Louis Mountbatten, who was killed in 1979.
If the newest prince is called Arthur, he will share part of his name with his father. Arthur also featured in the queen's father's full name ― Albert Frederick Arthur George ― although he reigned as George VI.
The name Philip, which is part of Prince William's name as well, would obviously pay tribute to the royal baby's great-grandfather, Prince Philip.
Albert is perhaps most famously the name of Queen Victoria's beloved husband and also one of Prince Harry's middle names and the first name of King George VI.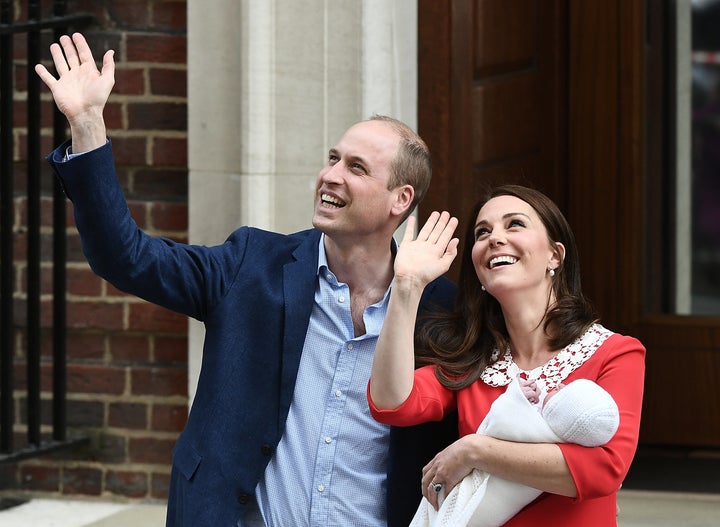 As far as James goes, there have been two King Jameses, and it is also the name of Kate's brother, James Middleton.
Then there's Frederick, which has never been an English king's name ― although there was a Frederick, Prince of Wales, who missed the throne by dying young. Frederick was also one of George VI's middle names. (And Harry Potter fans would likely get a kick out of having two brother princes named Fred and George.)
Whatever his name will be (and we're pretty sure it won't be Palace), the new prince is fifth in line for the throne.