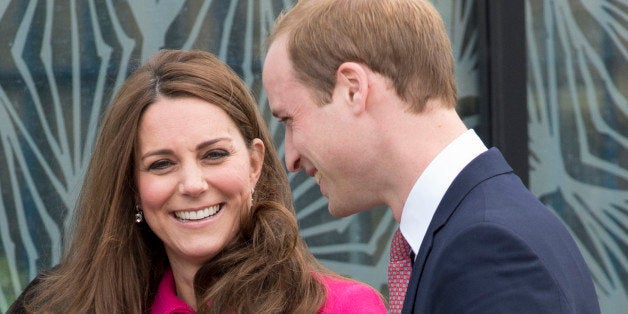 Now that Catherine, the Duchess of Cambridge, is officially on maternity leave, it seems like a good moment for an update on the current royal baby name expectations and prognostications. Although royal babies are almost always given previously used royal names, William and Kate might find they have a little more wiggle room with this second child. But probably not.
Brits are big on betting, and royal offspring tend to incite a tsunami of wagering activity. As of this moment, the odds for the second baby's name heavily favor Alice, which currently stands at 2-1 at bookmaker William Hill , 7-2 at Paddy Power, and 3-1 at Betfair.
Alice has impeccable royal credentials, most notably as the name Queen Victoria gave her second daughter. Then there was the present Queen's aunt, Princess Alice, Duchess of Gloucester, who died a decade ago at the age of 102. Not to mention that Alice, with its romantic and sweet storybook aura, is a name everybody loves.
As for the boys, Arthur, Henry and James are running a close race, all at 20-1 odds set by William Hill, while Paddy Power has Philip at 25-1. There have been two King Jameses of the United Kingdom and seven in Scotland -- which would surely win it points north of the border. Arthur is a popular middle name in the royal family, worn as such by both Prince William and his father.
News of the baby's birth will be delivered via a bulletin taken from the hospital to Buckingham Palace, where it will be placed on an easel at the palace gates. It will state the time of birth, gender and birth. But we'll probably have to wait with bated breath for a few days for the announcement of the name.