The royal baby portrait is finally here! One month after Prince George was born, his first formal photos with his parents, Prince William and the Duchess of Cambridge, have been released by the palace -- and they're as wonderful as we imagined.
As had been widely speculated, the portraits were not taken by a professional photographer but rather by Kate's father, Michael Middleton, at the Middleton home in Bucklebury this month. The royal family's black cocker spaniel, Lupo, is included, Prince George appears to be wrapped in the same swaddling blanket he was brought home from the hospital in and overall the snaps are more personal and informal in feeling. (Prince William's first baby photos, by comparison, appeared rather posed.)
The decision to forgo a more formal format is characteristic of Will and Kate's approach to royalty. As William stated strongly to CNN today in his first televised interview since Georgie's birth, "I'm as independent as I want to be, same as Catherine and Harry. We've all grown up differently to other generations, and I very much feel that if I can do it myself, I'm going to do it myself."
Will also dished with CNN's Max Foster about life as a new dad, admitting that the infant is "a little bit of a rascal" and that he was the one who "did the first nappy... a badge of honor."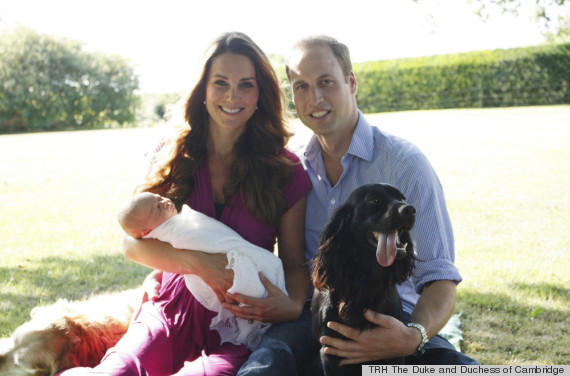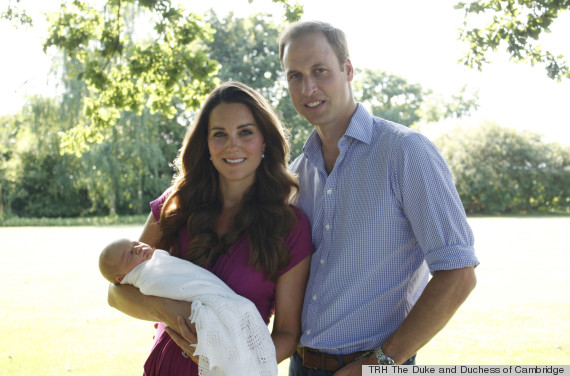 It was only one month ago...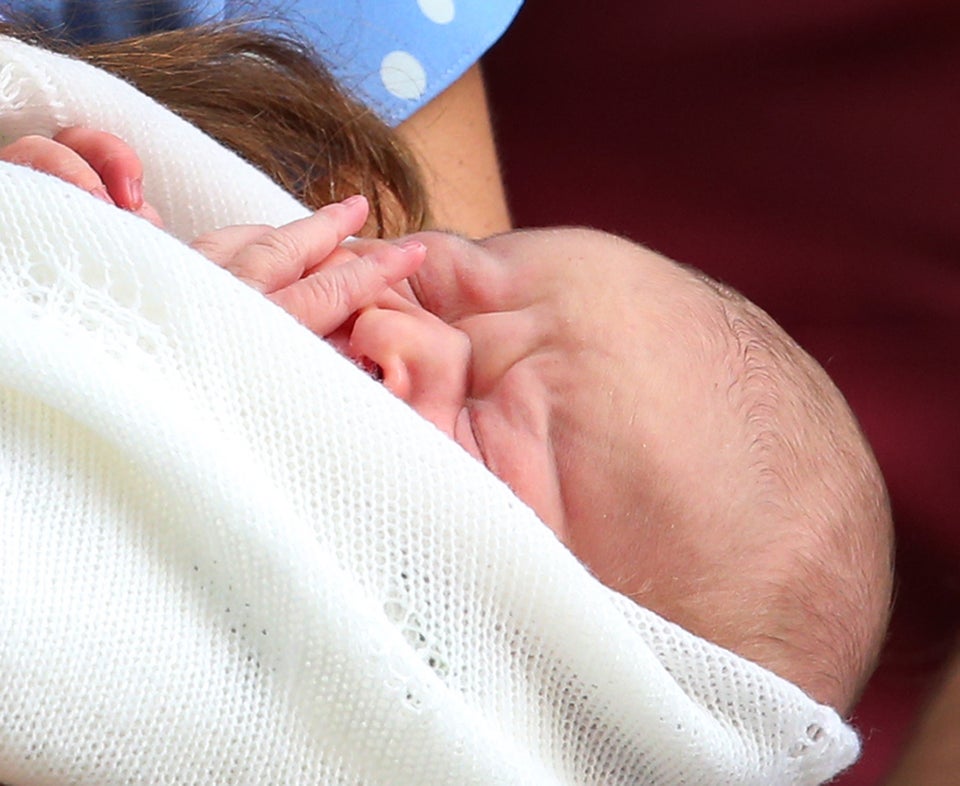 William and Kate announce their new son
Related