LONDON, July 8 (Reuters) - Photographers are camped outside the hospital, social media are buzzing, and stores are touting baby goods ahead of the expected arrival this week of the future heir to the British throne.
Britain is officially on baby watch with Prince William and his wife Kate Middleton awaiting the imminent arrival of their first child who will be third in line to the throne.
The couple, known as the Duke and Duchess of Cambridge since their sumptuous royal wedding in April 2011, announced last December that a baby was on its way after Kate was admitted to hospital for four days suffering from severe morning sickness.
With the due date looming, the duchess stopped official duties last month while Prince William, a helicopter search-and-rescue pilot and grandson of Queen Elizabeth, is on standby at an air force base in north Wales to rush back to London.
The couple have remained vague about the exact date the baby is due other than to say mid-July and the arrival will be announced in a combination of the traditional and modern - via Twitter, websites and with a notice outside Buckingham Palace.
The Palace announced on Monday that the Queen's granddaughter Zara Phillips and her husband, rugby player Mike Tindall, were expecting their first baby in the new year.
Joe Little, managing editor of Majesty Magazine, said the duke and duchess were a private couple and, while aware of the massive global interest, were trying to limit public exposure.
"Privacy is key for Prince William as he saw the way his mother, Princess Diana, suffered at the hands of the paparazzi, and he wants to make sure this does not happen to his wife or his own children," Little told Reuters.
The baby is to be born in the private Lindo wing of St. Mary's Hospital in London where Prince William was born 31 years ago. Princess Diana, who died in a car crash in 1997 after splitting up with Prince Charles, also had Prince Harry there.
Prince Charles, the heir apparent, was present for the births of his sons and Prince William, second in the line to the throne, plans to be there for his first child.

Whether a boy or girl, the baby will be third in line to the throne, pushing Prince Harry into the fourth place in the royal list, as the government has changed the rules of succession. Previously male heirs took precedence over females.
The baby is due to be delivered by Marcus Setchell, the Queen's former gynaecologist, in the private wing where a normal delivery costs 4,965 pounds ($7,400) and each extra night around 1,000 pounds.
Mark Stewart, a photographer specialising in royals, was one of the first to set up in the press pen to get a front row spot for when the royal couple and baby emerge from the hospital.
"Globally there is huge interest in the royal baby, particularly in America, and I wanted to get a front row seat to world history," said Stewart whose ladder is chained in place.
The gender of the baby remains unknown with the couple saying they do not know who is coming despite wide speculation in March that it was a girl after Kate, 31, accepted a baby gift saying: "Thank you, I will take that for my d..."
Bookmakers have had a field day cashing in on speculation of the baby's gender, possible names, and even hair colour.
William Hill has a girl at favourite at 4-7 with the top names Alexandra, Charlotte, Elizabeth, Diana and Victoria. They are taking odds of 5-4 for a boy with George and James favoured.
"The name will be traditional. This is a future monarch. You won't get a Princess Kylie or Prince Wayne," Little said.
With the popularity for royal family riding high in Britain and overseas after the royal wedding and last year's Diamond Jubilee celebrating Queen Elizabeth's 60 year reign, retailers are cashing in on the new arrival.
Stores are stocking "Born to Rule" sleepwear, palace shops are selling sleepsuits modelled on a guardsman's outfit, and Prince Charles is selling baby shoes from his country estate.
Celebrity jewellery designer Theo Fennell has created the most lavish baby gift so far - a bejewelled, 18ct white gold bracelet with a nappy cream holding charm for 10,000 pounds. (Reporting by Belinda Goldsmith; editing by Michael Holden and Guy Faulconbridge)

Related
Before You Go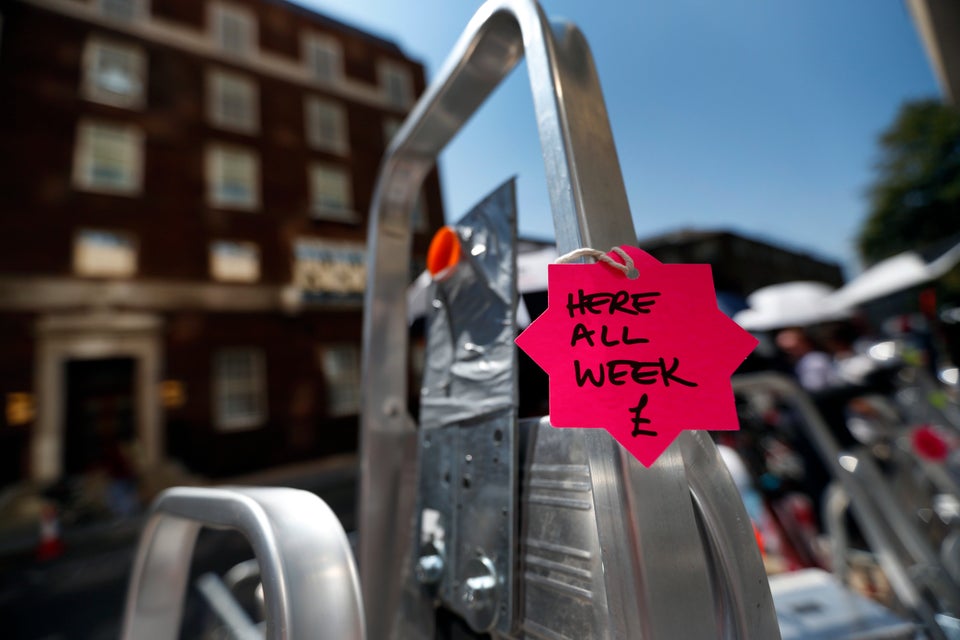 Royal Baby Watch In Action!