 Preliminary thoughts upon "meeting" the Royal Baby for the first time:
He waves! Our first Royal wave.
Kate didn't fall down the steps while holding her son. I held my breath just in case. After all, she was wearing heels.
Kate made absolutely no attempt to appear like anything other than a woman who has just given birth. Okay, her hair looked better than most new mothers, but I give her a pass on that given that most new mothers aren't expected to appear before the entire world. And yes, she was wearing a dress (and those aforementioned heels) while the rest of us would have opted for a pair of sweats. But those differences aside, she has the swollen abdomen that comes with birth, and there was no girdle involved here. Thank you Kate.
They both looked tired. Just wait, guys.
Kate looked like she was going to cry. Which felt so intimately familiar, because that is pretty much all I did in the days after becoming a mom. There is no rollercoaster park anywhere that compares to hormonal highs and lows of new motherhood.
The car seat. When William was born, and his parents played out this same tableaux, car seats were not required by law in Britain. They are now, and I am betting William has been practicing. Because nearly every other new dad I know fumbled around with that contraption for many nervous minutes before getting the newborn strapped in for the trip home.
They drove themselves home. Like new parents. Which is what they are. So now let's turn off the cameras and leave them alone.
(Of course, first, here are all of the photos reporters just took.)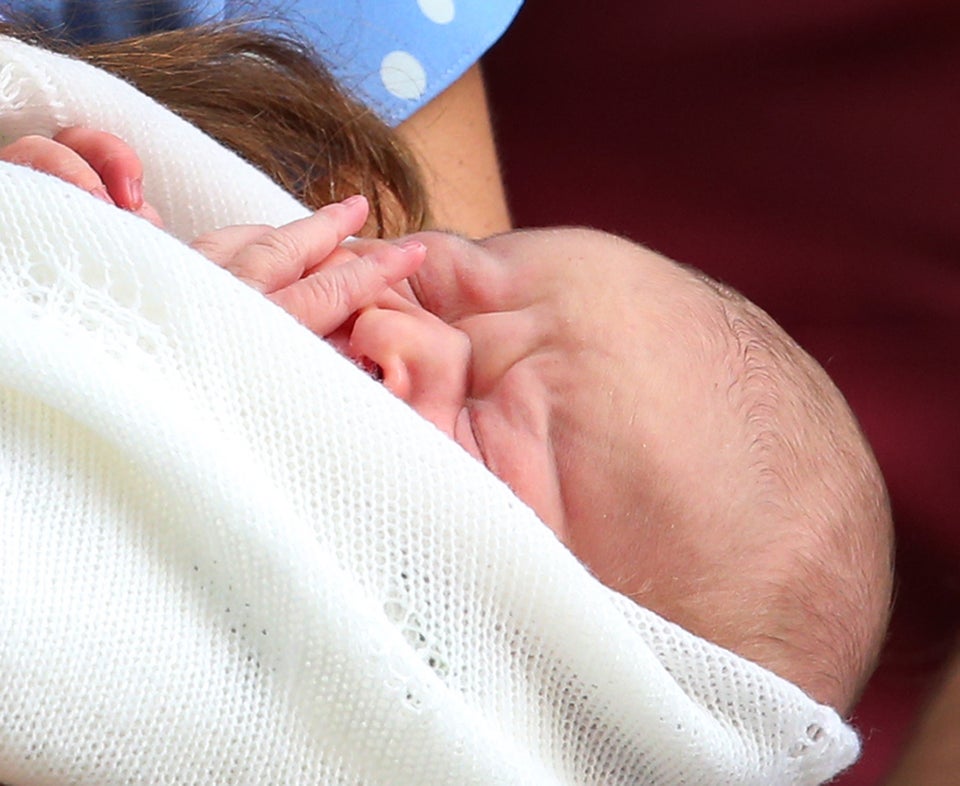 William and Kate announce their new son