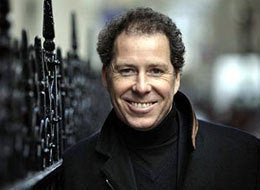 The member of the Royal Family at the centre of an alleged £50,000 blackmail plot will not have to enter the witness box.
The Daily Telegraph has learnt that the Crown Prosecution Service has blocked moves to require him to give evidence in the case, which opens at the Old Bailey on Monday.
It is the first blackmail case involving a member of the Royal Family in more than a century and is scheduled to last for three weeks.
Ian Strachan, 30, and Sean McQuigan, 40, are accused of trying to demand £50,000 "with menaces" from the member of the Royal Family. They deny the charges.
They are alleged to have sought the money by threatening to release a mobile phone video of an assistant taking cocaine and boasting of engaging in a homosexual sex act with him.
The alleged victim, who is married with children, has been questioned three times by the police. He has denied all the allegations made in the video.

Keep reading
While the British press cannot name the royal, the American press can and has. He is Princess Margaret's song Viscount David Linley, nephew to the Queen. He and his wife have two children.
Popular in the Community