Royal Caribbean, which operates cruise ships and tours around the world, canceled a voyage so that its ship can help with recovery efforts on the Caribbean islands devastated by Hurricane Maria.
Royal Caribbean announced Wednesday that it will cancel its Adventure of the Seas cruise, which was scheduled to depart from San Juan, Puerto Rico, on Sept. 30 and sail to various islands in the Caribbean, to free up the cruise liner to dock in ports in San Juan and on the U.S. Virgin Islands of St. Thomas and St. Croix to aid in relief efforts.
The ship will bring donated supplies to each port and bring evacuees from the islands to Fort Lauderdale, Florida, ahead of ship's next scheduled cruise on Oct. 6.
Royal Caribbean spokesman Owen Torres told HuffPost the evacuees boarding their outbound cruise are individuals who were identified and placed on an evacuation list by local government officials. Some of these people are stranded tourists, the company said on Twitter.
Torres also said a smaller number of employees and employees' friends and families are being evacuated on the outgoing cruise, which has already reached maximum capacity at over 3,800 evacuees.
"We opened up a small portion [of space on the cruise] to our employees" after they told the company that they had family members in Puerto Rico that needed to be evacuated, Torres said.
He added, "As a company, it was the right thing to do, not only to evacuate residents in San Juan, St. Thomas and St. Croix, but also to take care of our families and friends that are over in Puerto Rico."
The company said it will give full refunds to the customers who were booked on the Sept. 30 cruise, including for payments for onshore activities. On top of that, Royal Caribbean will offer a 25 percent cruise credit for those who rebook trips within 30 days.
Hurricane Maria caused island-wide destruction on Puerto Rico, leaving much of the U.S. territory without electricity and in dire need of aid. According to the Department of Defense, about 44 percent of the island's population is without drinking water.
"The priorities right now are continued lifesaving action, meaning the delivery of commodities, restoration of power to critical infrastructure and of communication abilities, and restoration of fuel," William Booher, director of public affairs at the Federal Emergency Management Agency, told HuffPost on Tuesday.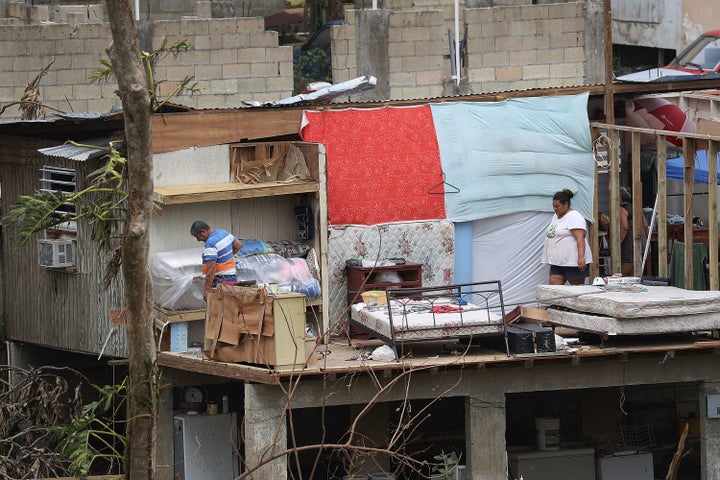 Royal Caribbean said the company recently dispatched its Majesty of the Seas and Empress of the Seas ships to help with relief efforts after hurricanes Irma and Maria.
"We have been such a part of the Caribbean and South Florida communities for so many decades. We are worried and anxious," Royal Caribbean CEO Michael Bayley told The Miami Herald earlier this month while the company's cruise ships were assisting with Hurricane Irma relief efforts.
"At the end of the day, we want to try to help as much as we can," Bayley added.
So far, the company has assisted with evacuating 1,700 people and bringing tens of thousands of supplies to hurricane victims across the Caribbean and in Florida, according to its website.
Puerto Rico was still reeling from the devastation caused by Hurricane Irma, which left $1 billion in damages, when Maria made landfall on the island Sept. 20.
Find out how you can help the victims of Hurricane Maria and Puerto Rico's recovery efforts here.
This story has been updated to include comment from Royal Caribbean.
Related
Before You Go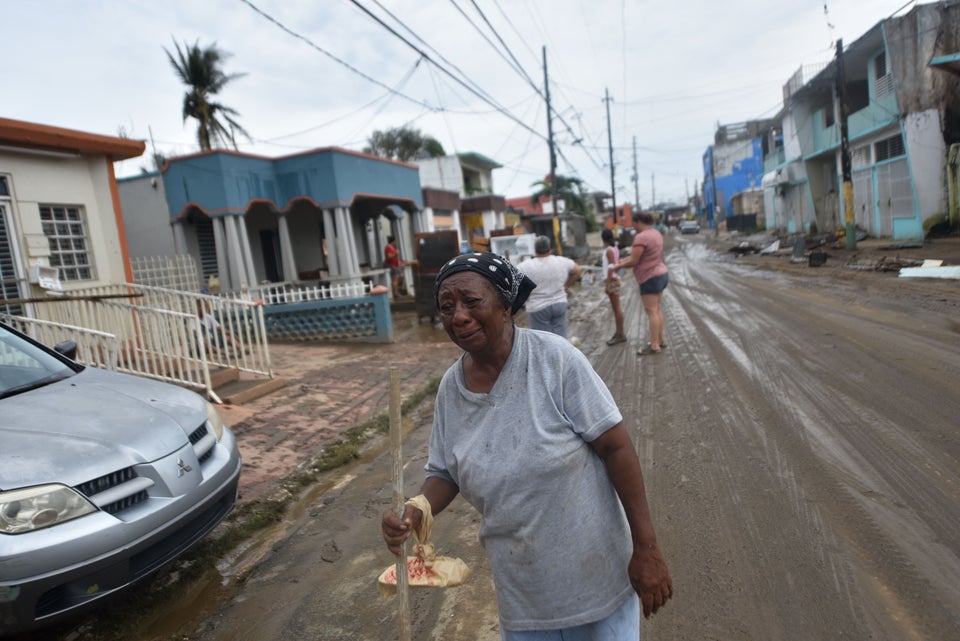 Puerto Rico Reeling After Hurricane Maria