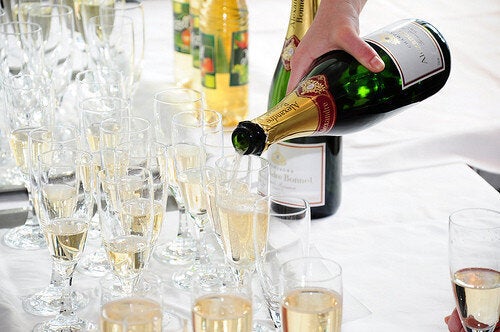 The Royal Family has plans to plant 16,700 vines of chardonnay, pinot noir and pinot meunier in the Windsor Great Park estate to make an English sparkling wine (we're thinking all that champagne from the Royal Wedding must have served as inspiration).
It will take at least three years before the grapes will be ready for making wine, but the effects on British winemaking will no doubt be huge. "It is quite simply the biggest boost the English wine industry has ever had," Bob Lindo of Camel Valley vineyards told The Telegraph.
This decision is coming at a good time for English winemaking, as it hit a record production of four million bottles last year.
Perhaps a future Anglo-French wine war is starting to ferment.
RELATED: The Daily Show Takes On The Royal Wedding