The family granted the museum permission to deck them out in the festive threads to help promote Save the Children's Christmas Jumper Day, which happens in the U.K. on Dec. 16. The campaign encourages people to wear un-seam-ly knits and donate £2 (about $2.51) to Save the Children, which helps bring healthcare, education, protection and food to kids around the world.
Aiding children in need is certainly something the royal family is familiar with. Prince Harry has been the patron of Wellchild, a U.K.-based charity that provides services and resources to young people living with serious health issues, since 2007.
The prince's kindness isn't his sole contribution, either — he's also quite lovely to look at. Even as a wax figure, he's somehow still sizzling in his sweet penguin sweater.
Will and Kate look hilariously hideous in their shared pullover, but the crowning jewel of this display is definitely the corgi-obsessed queen in her pup pull over.
It's just so doggone cute.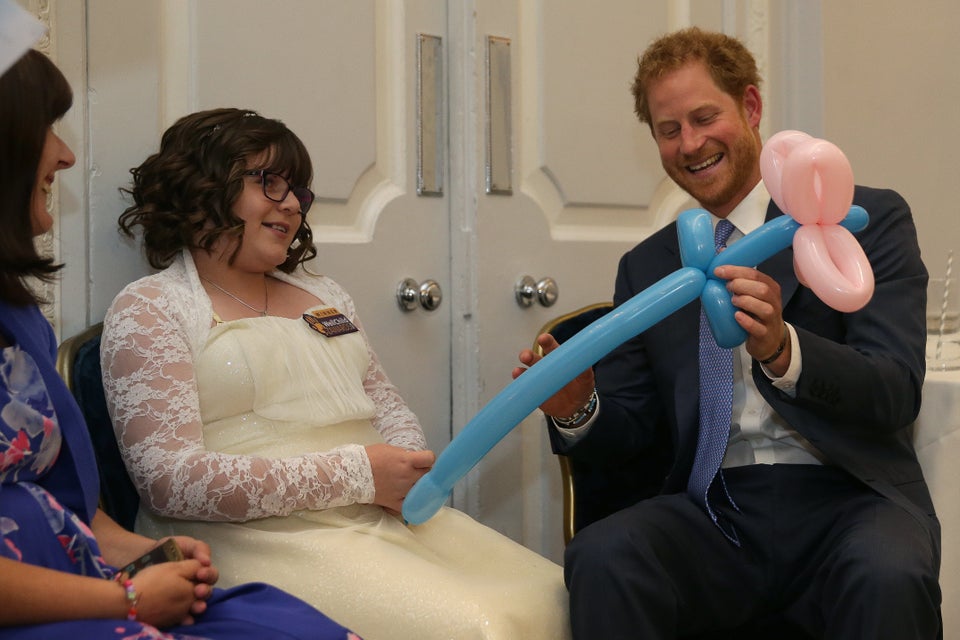 Prince Harry Wellchild Awards