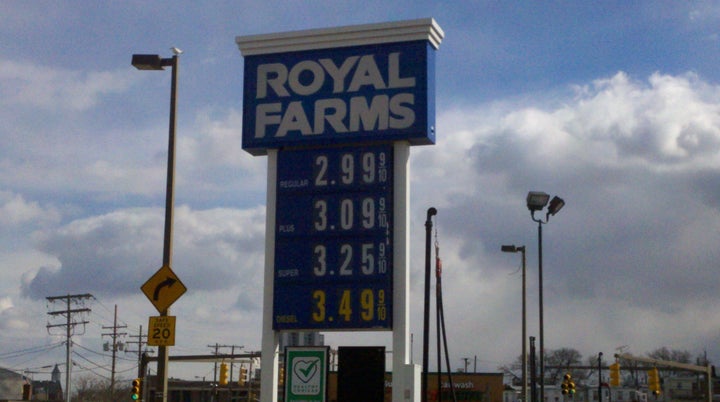 A convenience store chain with roughly 150 stores in mid-Atlantic states has in recent weeks aggressively cut employee hours to avoid having to provide medical insurance under the national health care reform known as Obamacare, The Huffington Post has learned.
Royal Farms, a Baltimore-based chain, recently reduced most of its full-time and part-time workforce to below 30 hours a week rather than provide health insurance as will soon be required under Obamacare, according to workers in Maryland, Delaware, Virginia and Pennsylvania.
At staff meetings held last month, managers informed workers that the company was transitioning to an almost entirely part-time workforce, said three workers in Maryland, who spoke on the condition that they not be named because they were afraid of losing their jobs. According to these workers, the managers specifically said the company was reducing its number of full-time workers in reaction to Obamacare, which requires that larger firms provide health care to all employees working more than 30 hours a week or pay penalties.
"Since the meeting, they've slowly reduced everyone in my store down to 27 hours a week or below," said one cashier from Baltimore who has worked at Royal Farms for about a year. Frustrated employees in his store have been quitting and skipping out on shifts since the announcement, he said.
Royal Farms did not respond to multiple requests for comment.
In recent months, several major employers have threatened to cut hours to avoid having to finance medical insurance benefits for more people.
Obamacare requires that companies with more than 50 workers offer insurance to those working more than 30 hours a week by 2014. The law was designed in part to extend health coverage to employees in low-wage service-sector jobs like those offered at Royal Farms.
While the convenience store industry once employed mostly younger, less-experienced people, like high school students who stayed in their jobs only a few months, the industry now attracts workers who remain in their jobs longer due to the ailing economy, said Jeff Lenard, the vice president of industry advocacy at the trade association.
In short -- the people who stand to be deprived of health benefits by the company's new policy are more likely to need medical coverage.
"I'm nearly 60 years old and totally on my own, except that a friend is letting me sleep on her sofa and have the use of her condo in exchange for $100 per week," said one such worker, who was hired at Royal Farms full-time in June. She would have qualified for company-provided health insurance later this month had the new policy not come into effect, she said, but now that her hours have been cut to 28 per week, she's ineligible.
Traditionally, convenience stores offering benefits have very minimal packages, with workers shouldering most of the cost through high premiums and deductibles. But under Obamacare, companies will be required to offer plans that meet new standards for what services they cover and how affordable they are for employees. In many cases, these plans will offer more comprehensive coverage than currently available to workers, and thus will come at a higher price to employers. Many business associations, including the NACS, have bristled at the added costs such rules will bring to their members.
Obamacare will also require most people to buy some form of health insurance or else pay penalties, a rule that will prompt more people to take advantage of employers' plans. Currently, few workers in the convenience store industry take advantage of benefits, Lenard said, due to the fact that the workforce is largely seasonal.
Royal Farms' new policy applies to everyone except for certain managers and those already enrolled in company benefits, workers told HuffPost.
Related
Before You Go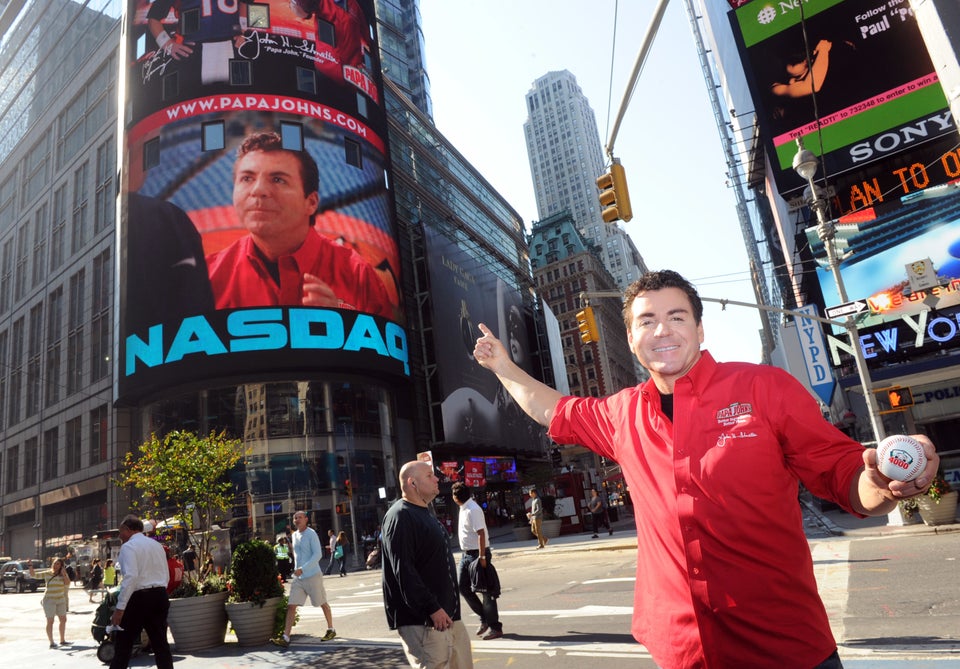 Anti-Obama CEOs Whose Companies Have Thrived Under Obama
Popular in the Community