We love a good royal ball, but we hate creased dresses made of heavy satin that flatter no one.
Alas, often these things coincide. On New Year's Day, Queen Margrethe of Denmark held a special New Year's Banquet at the Amalienborg Palace in Copenhagen, just as she did last year. The main difference from last year's event: in 2013, the fashion was seriously lackluster.
Mary was out-shined by Princess Marie Agathe Odile of Denmark, her sister-in-law. Marie wore an even glossier magenta gown with long sleeves and an impressive ruffled train, visible when she turned to walk up the palace steps.
We love the Danish royal family, but between the bright crinkly dresses and the tiaras, this was like Princesses Go To '80s Prom.
Here's to a new year with much better royal fashion choices. Check out the dresses below.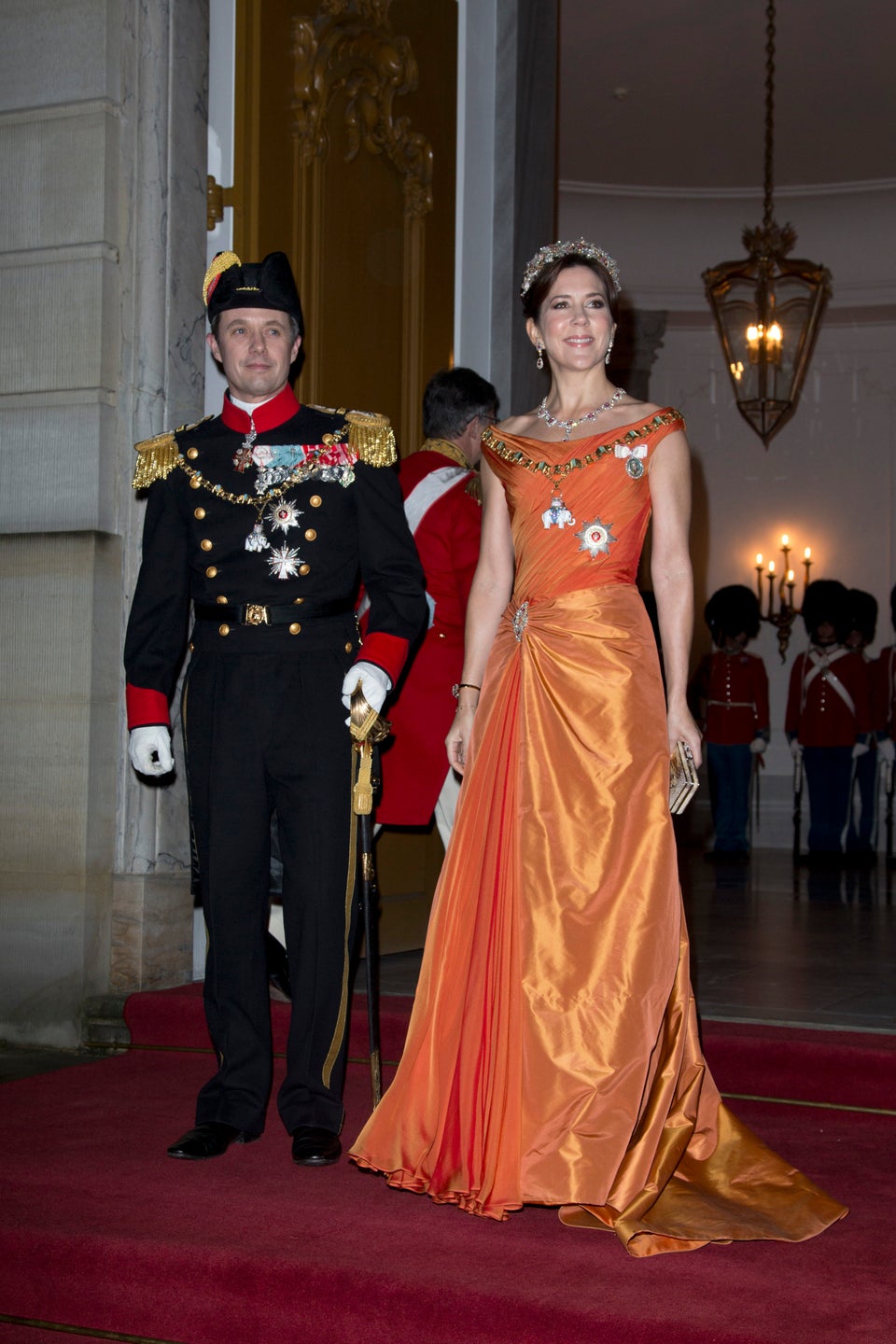 Denmark Royalty Celebrates New Year's 2013
Related