It's no big shock or spoiler to say there are a lot of good outcomes in the last-ever episode of USA's Royal Pains.

But while the show is a medical drama, creator and executive producer Andrew Lenchewski says the real victory has always resided not just in finding a bad heart valve, but in finding a family.
Royal Pains winds up its eight-season run Wednesday, July 6, leaving USA with one less light-and-breezy character drama and leaving the Hamptons without the doctor everyone wishes they could have.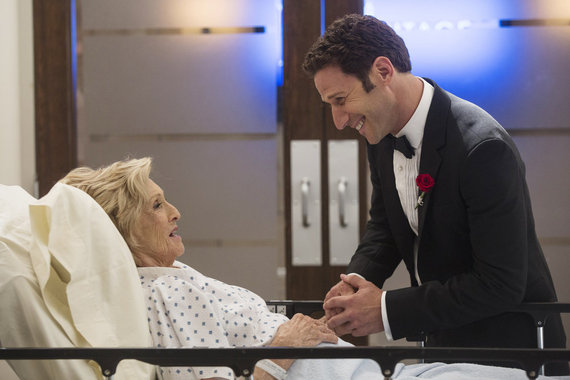 That would be Hank Lawson, played by Mark Feuerstein (above with Cloris Leachman).
Hank was unjustly fired from his ER job in New York and landed in the Hamptons as a personal doctor to the wealthy Boris Kuester von Jurgens-Ratenicz (Campbell Scott), mercifully known only as Boris.

Hank turned that foothold into a living by founding HankMed, a small operation that gave wonderful care to everyone. His partner and CFO is his brother Evan (Paolo Costanzo).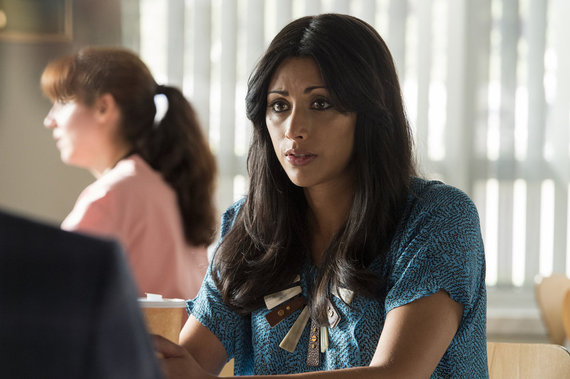 Divya Katdare (Reshma Shetty) (above) is his physician assistant and Dr. Jeremiah Sacani (Ben Shenkman) joined the staff in season four.
Jill Casey (Jill Flint) was Hank's sporadic girlfriend in the first four seasons and Paige (Brooke D'Orsay) is Evan's girlfriend who became his wife.
The final season has marched each character toward where he or she wanted to go.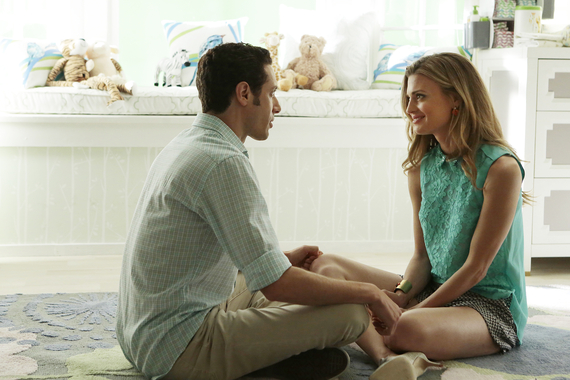 Evan and Paige (above) want a baby. Divya wants to become a doctor, gently shedding the restrictions of the limited role her traditional Indian upbringing allowed her. Jeremiah struggles to interact with other people.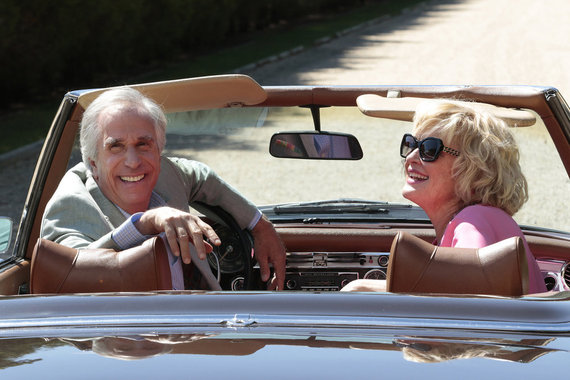 There's even some resolution for Hank's bad-boy father Eddie (Henry Winkler) ( above), whose sense of responsibility stopped developing when he was about 8.
Hank, well, Hank hasn't been sure what he wants. He just knows that he's closer to finding it, thanks to the people around him.
It all sounds a little old-fashioned and even corny in this era of dark television shows, and in several ways, with no apologies, it is.
"This show has always been about family," says Lenchewski. "A lot of the characters came with complicated backstories and they found an extended family in HankMed.
"We wanted to finish by showing how they had completed that journey. Each character has to find his or her place, a sense of belonging."
The show's tone has always been hopeful, despite some tense and dire situations. Lenchewski says there was extensive discussion back in season two, "when we killed our first and only patient. We were concerned that might break faith with the audience. But they accepted it. In a show about life and death, you can't save everyone."
As for exactly where Royal Pains wraps up, executive producer Michael Rauch says, "We had some idea early on how it would end, and we mostly stayed on that course - though in a few instances we veered off.
"Brooke was originally planned to do only 3-4 episodes as a guest star, and it worked so well she ended up being a big part of the show. And Evan, we had always thought would probably be the bachelor. Then it felt right for him to get married."
Hank, oddly, was in some ways the wild card. The other characters all make major life changes before he does and Wednesday that creates a shakeup at HankMed, which leaves Hank himself pondering and rejecting several proposals for his own future.
The final episode never strays, however, from the Royal Pains pocket. The sun always seems to be shining, the water is always clear and the good guys usually win.
Lenchewski calls it a "blue sky show," a perfect summation that also reflected the USA drama brand when Royal Pains launched in 2009.
Royal Pains fit right in with Burn Notice, White Collar, Psych, Covert Affairs, Suits and In Plain Sight, streamlined character-driven dramas with a serious side and plenty of clever humor.
"We were lucky to get to USA when we did," says Lenchewski. "The right time, the right network."
Things are different now at USA. The network has taken a turn toward darker shows, often with a sci-fi element, and with the departure of Royal Pains, Suits is the only survivor of USA's "Characters Wanted" days.
Lenchewski suggests Royal Pains could conceivably have continued a bit longer, but he stresses he's not unhappy with how it worked out.
"Shows that are fully serialized, like Breaking Bad, have a finite lifespan," he says. "At a certain point, the journey is completed. A show like ours, with a procedural element, has more flexibility.
"But I'm grateful we got eight seasons. I'm especially grateful that we got our notification with two seasons left, so we could wrap it up on our terms."
One of the hardest parts, says Rauch, is breaking up the show family.
"I'm hard-pressed to think of anyone involved with this show that I wouldn't like to work with again," he says. "The actors, the crew, production. With only one or two exceptions, everyone was so easy to work with. Mark was the main character and he set a tone that everyone followed."
In the larger TV picture, the end of Royal Pains deepens the current void for shows that are lighter and upbeat, but still have more edge than, say, Hallmark.
Lenchewski says he thinks that won't remain a void.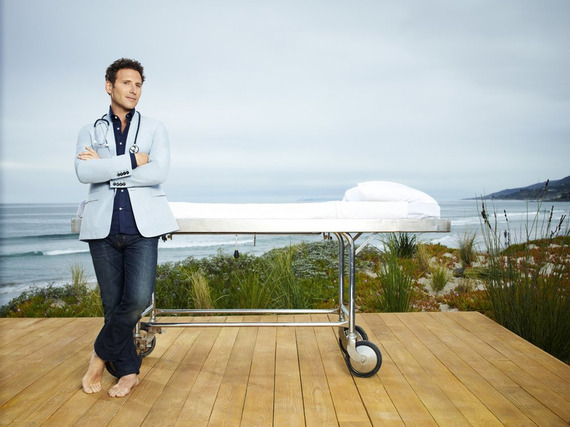 "I sure hope there's room on TV for lighter dramas," he says. "Personally, I also love darker shows like The Americans or Bloodline, but I definitely think there's a place for a show like ours, too. I don't think the blue sky show is dead."
REAL LIFE. REAL NEWS. REAL VOICES.
Help us tell more of the stories that matter from voices that too often remain unheard.