Each year Queen Elizabeth's summer holiday in Scotland is proceeded by a house party at Windsor Castle in order that she her guest might ride in a procession of open carriages to the races at nearby Ascot. Notwithstanding the wildest, most erratic eccentricity imaginable, the idea of many, in recent years, of attire suitable for Royal Ascot, even now it is still possible to find plenty of elegance at this hallowed precinct of tradition. More than a mere horse race, Ascot is an enduring institution, celebratory of the continuity of aristocratic style. In great part this is due to the venerable Monarch, her relations and certain well-brought-up courtiers, who in dress, as all else, never go too far!.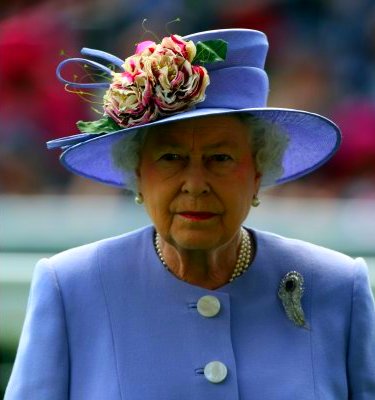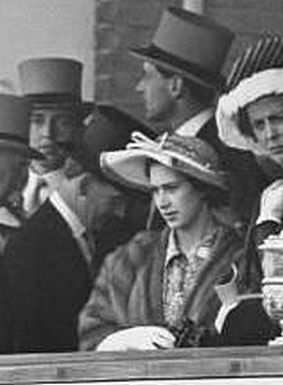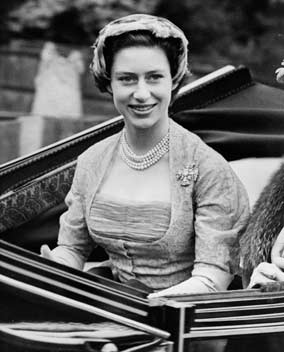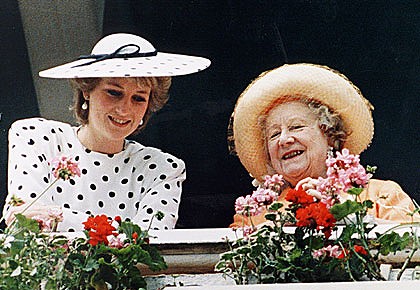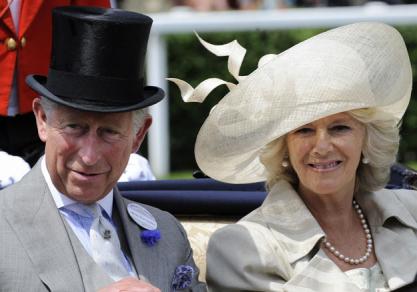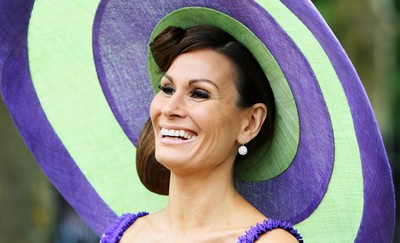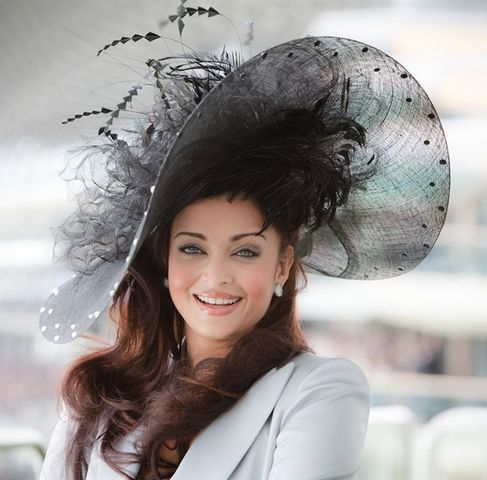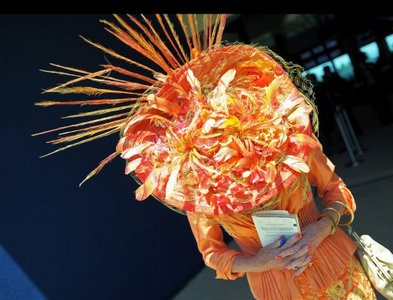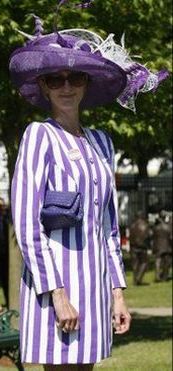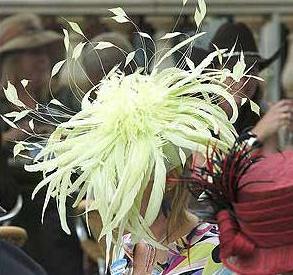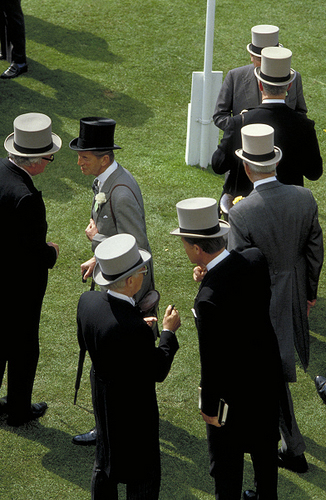 In a way, it has always been thus. A highpoint of the British social season for two centuries, Royal Ascot represents a glittering legacy. Only a 100 years ago tragedy struck. HIM King Edward VII died! What was the world of fashion to do? A passionate devote' to the sport of kings, the late Sovereign would have never continenced suspension of the week-long race meet. So although the Royal Box was quite deserted, with the Royal Family in the seclusion of deepest mourning, outside of the Royal Enclosure it was as packed as ever, although out of respect, the elite were clad from head to toe in black.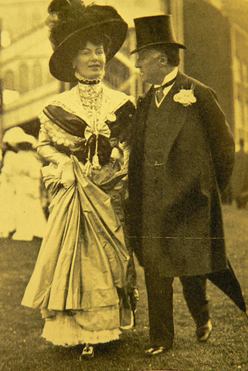 1908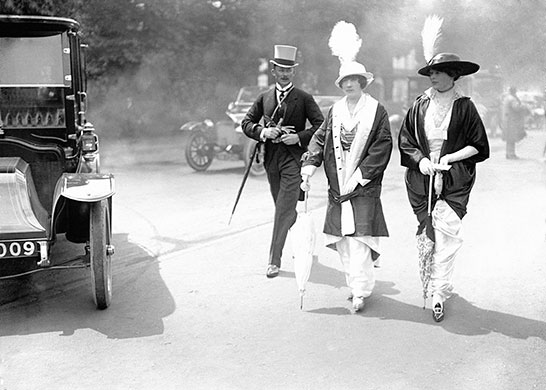 1914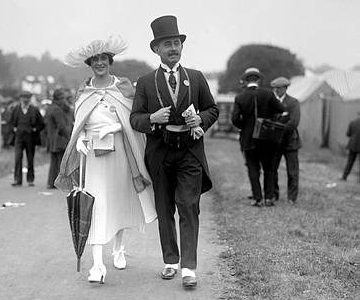 1920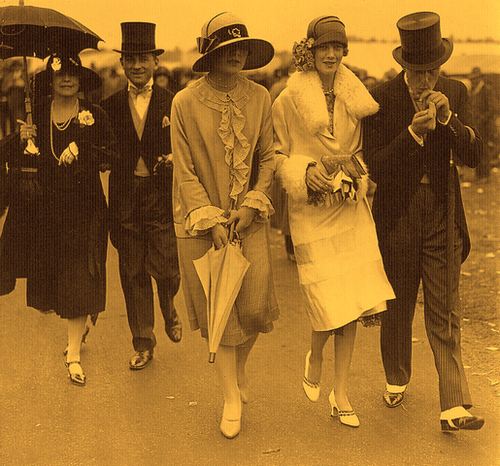 1924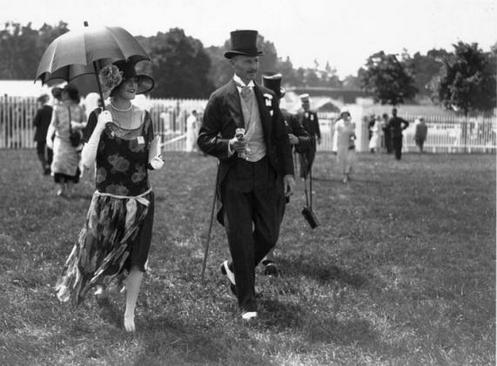 1927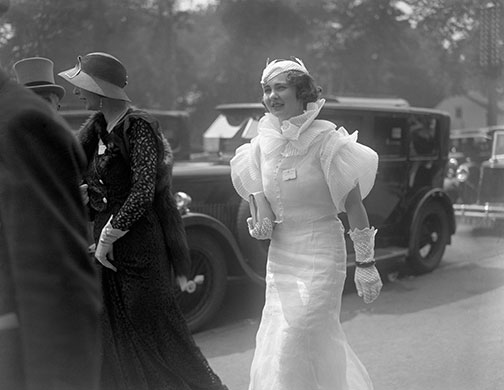 1933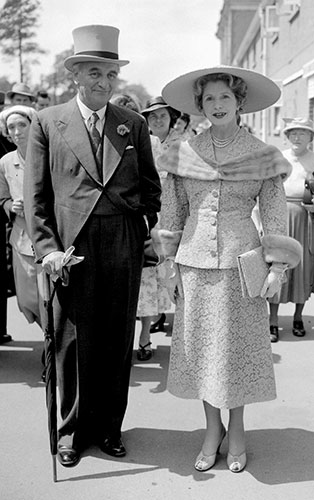 1955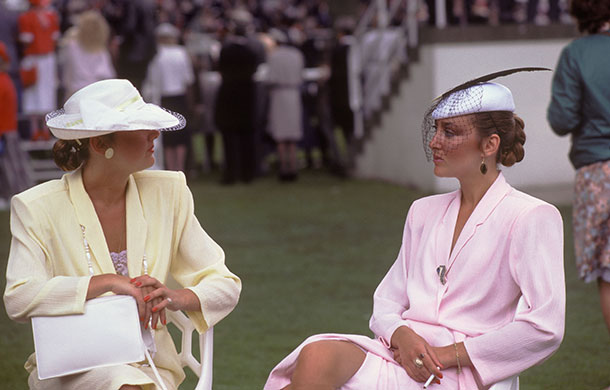 1981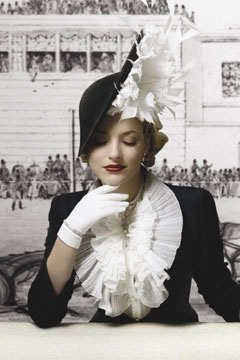 Alexander McQueen a season ago in the style of the late 1930's!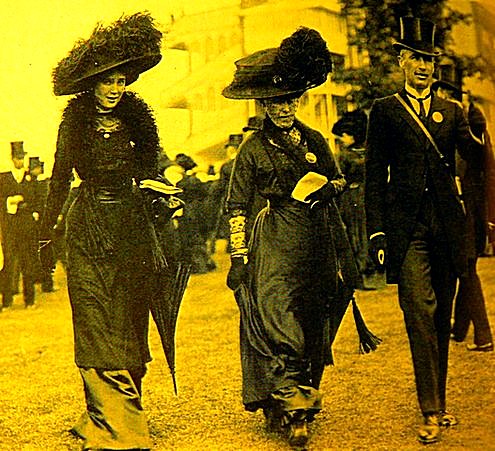 1910, Black Ascot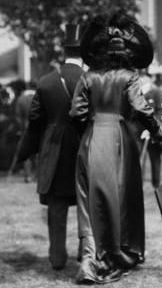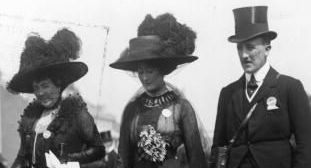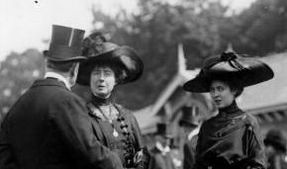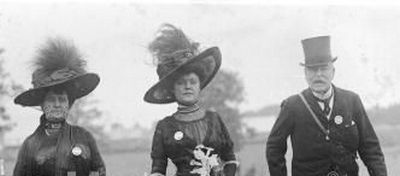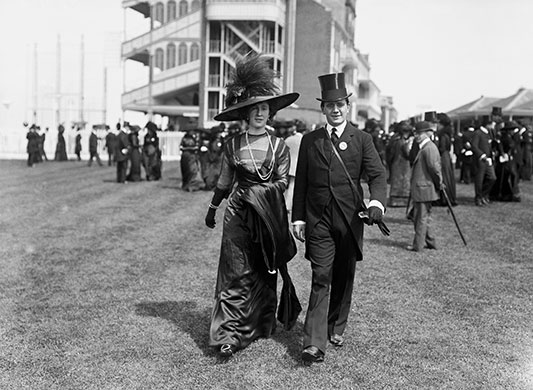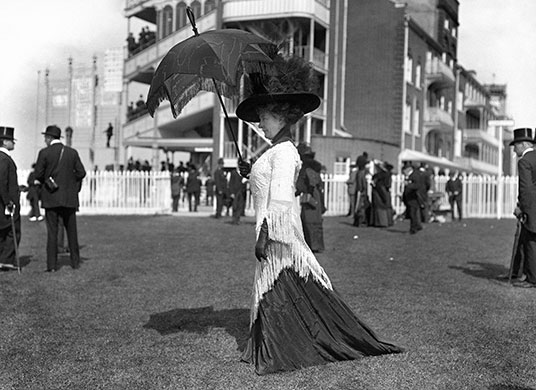 Having inspired Cecil Beaton's monochromatic Royal Ascot scene in My Fair Lady, this milestone in sartorial chic, a splendidly spectral spectacle a century on, has gone un-remarked upon.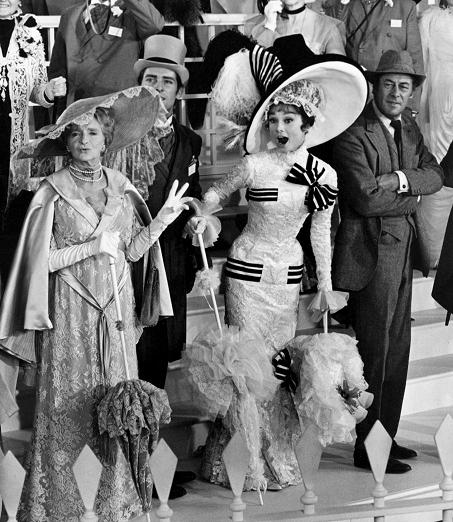 Related