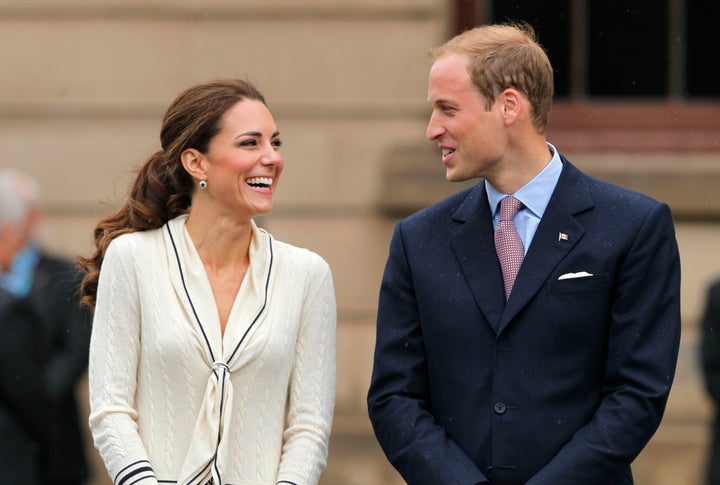 Prince William and Catherine are anything but ivory tower charitable givers. During their U.S. visit, the couple will be boots-on-the-ground volunteers and fundraisers, focusing on personally connecting with those whom they seek to help.
The couple has made it clear that giving is a huge part of their life's work together. Just as the two used their wedding day to raise £996,046 or $1.6 million for 26 charities, the couple will draw attention to and raise money for both major and lesser-known charities during their three days in Los Angeles. The two will land Friday after having visited seven cities in Canada.
On Saturday, Prince William and Catherine will host a charity meal and polo match at the Santa Barbara Polo & Racquet Club, the Associated Press reports.
"...both our father and our mother instilled in us, from the word go, that with these great privileges goes an absolute responsibility to give back."
The couple will later attend the job fair "Hiring Our Heroes Los Angeles" for vets and their families. The event is a collaboration between Service Nation and the U.S. Chamber of Commerce.
Will and Kate will also help to create 1,000 care packages for military children, in conjunction with Blue Star Families and the USO, according to USA Today.
To end their trip, the royal couple will visit downtown Los Angeles's Skid Row -- congested with tents and cardboard boxes that the homeless call home, the Associated Press reports. The couple will visit Inner-City Arts, a nonprofit in the heart of Skid Row that gives disadvantaged children free classes in the arts. Dance troupe member Jessica Cornejo, 19, will be performing for the couple, and she tells the AP why their visit is so important:
"This is what's going on outside their castle. They're going to get a taste of what life is like for us. It's the best way to end that royal trip."
CORRECTION: This post originally stated the royal couple arrived in America on Wednesday and would attend the polo match on Thursday. According to the Associated Press, they are due to arrive on Friday and will attend the polo match on Saturday.

REAL LIFE. REAL NEWS. REAL VOICES.
Help us tell more of the stories that matter from voices that too often remain unheard.