 Two years ago today, millions watched as Prince William and Kate Middleton tied the knot at Westminster Abbey. Happy anniversary, Duke and Duchess of Cambridge!
To celebrate their two-year anniversary, the couple enjoyed a romantic dinner in London on Friday after touring the Harry Potter and Batman exhibits at Warner Brothers Studios, Us Weekly reported Monday. They spent the weekend together in Norfolk and exchanged "appropriate" gifts (according to tradition, paper is the appropriate second anniversary gift in the UK).
Today, William and Kate are spending the day apart -- William is on duty with his helicopter search and rescue squadron at RAF Valley in north Wales, while Kate visited Naomi House Children's Hospice in Hampshire for tea, People reported Monday.
As an anniversary gift, the children at Naomi House made a picture of the main character from the children's book The Very Hungry Caterpillar out of felt and paper.
The couple met in 2001 when they were students at the University of St. Andrews in Scotland. They announced their engagement in 2011, and married on April 29, 2011. The ceremony was held at Westminster Abbey and the reception was held at Buckingham Palace.
We wish the happy couple many more years of wedded bliss!
Click through the slideshow below to relive William and Kate's Big Day.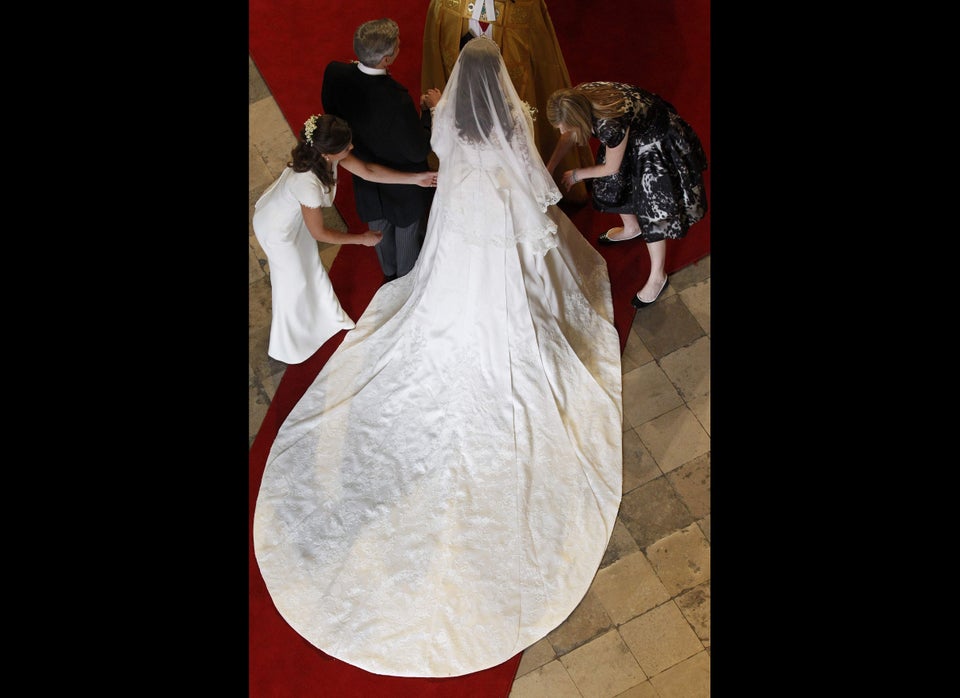 Royal Wedding Photos You Never Saw