Scroll down for pictures and to read the Associated Press' report.
Prince William and Kate Middleton announced the lineup for part of their wedding procession on Twitter Monday morning in a series of Tweets from the Clarence House account:
Prince William and Miss Catherine Middleton have announced the Maid of Honour, Bridesmaids, Best Man and Page Boys for their wedding.

Miss Catherine Middleton has asked her sister, Miss Philippa Middleton, to be her Maid of Honour.

Prince William has asked his brother, Prince Harry, to be his Best Man.

Bridesmaid: The Lady Louise Windsor (Aged 7 - daughter of The Earl and Countess of Wessex)

Bridesmaid: The Hon. Margarita Armstrong-Jones (Aged 8 - daughter of Viscount and Viscountess Linley)

Bridesmaid: Miss Grace van Cutsem (Aged 3 - daughter of Mr. and Mrs. Hugh van Cutsem)

Bridesmaid: Miss Eliza Lopes (Aged 3 - daughter of Mr. and Mrs. Harry Lopes)

Page Boy: Master William (Billy) Lowther-Pinkerton (Aged 10 - son of Mr. and Mrs. Jamie Lowther-Pinkerton)

Page Boy: Master William (Billy) Lowther-Pinkerton (Aged 10 - son of Mr. and Mrs. Jamie Lowther-Pinkerton)

Page Boy: Master Tom Pettifer (Aged 8 - son of Mr. and Mrs. Charles Pettifer )

Miss Grace van Cutsem and Master Tom Pettifer are godchildren of Prince William.

Details about the Bridesmaids' dresses and the Page Boys' uniforms will be made available on the Wedding Day.
Kate's sister Philippa a.k.a. Pippa: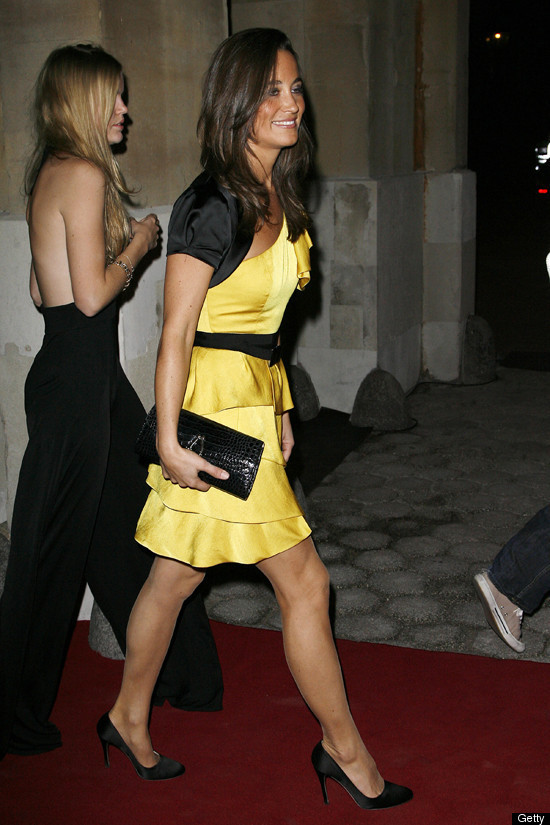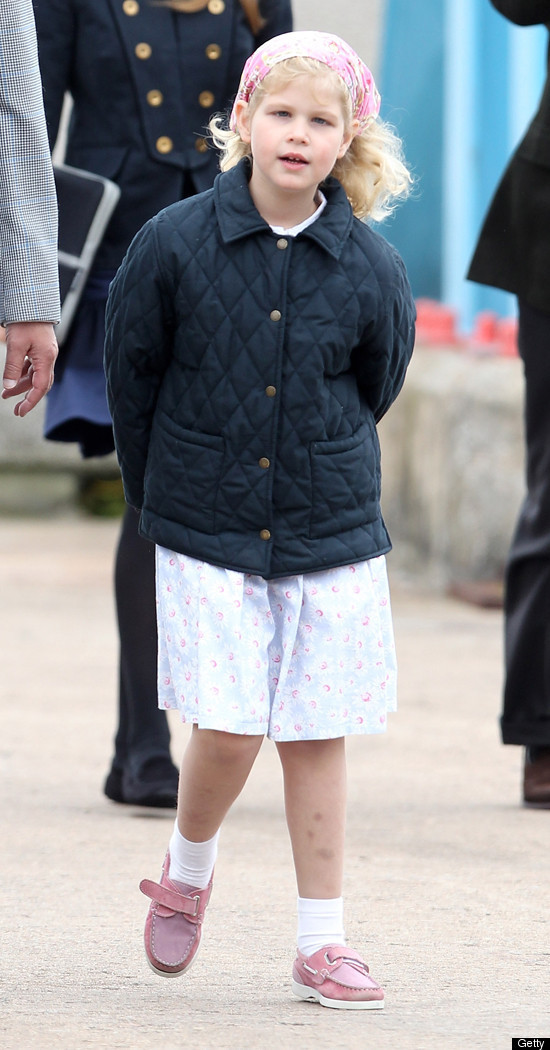 A report from the Associated Press by GREGORY KATZ and TAMARA BALUJA:
LONDON (AP) - Key supporting roles in what is expected to be the royal wedding of the year - if not the decade - were handed out Monday, with Prince Harry named as his brother's best man and Kate Middleton's sister Pippa chosen as her maid of honor.

Prince William and his fiancee, Kate Middleton, also named bridesmaids and page boys for the big event, including a 3-year-old who will be asked to be on her best behavior during the globally televised ceremony. The Valentine's Day announcement also names two of Prince William's godchildren as page boys.

The announcements made by St. James' Palace officials acting on behalf of Prince William make clear that the April 29 wedding at Westminister Abbey will be a family affair that emphasizes the tight bonds between Britain's youthful princes and between Kate Middleton and her younger sister, the stylish, 27-year-old Pippa Middleton, whose formal name is Philippa.

In the past, royal grooms have chosen more than one best man, or supporter as it is sometimes called, but Prince William, 28, has made clear that Prince Harry, 26, offers all the support he needs. That means both children of the late Princess Diana will have integral roles in the ceremony.

"It's unusual to have only just one man," said Joe Little, managing editor of Majesty magazine. "All of the queen's sons - Charles, Andrew, Edward - had two supporters at their wedding. But obviously William doesn't feel the need to have more than one supporter and it's by no means a hard and fast rule."

The recognition of Prince Harry's important role in his brother's life is one more step in the redemption of his once tattered public image.

Derided as a carrot-topped party boy with questionable taste after he was photographed in 2005 wearing Nazi paraphernalia at a costume party, and disciplined by his father, Prince Charles, for smoking marijuana, Harry has recently gained a measure of respect with his military deployment in Afghanistan.

His on-again, off-again relationship with Chelsy Davy has also sparked speculation about a possible second royal wedding in the not-too-distant future. The official wedding guest list - still a secret - will be closely scrutinized to see if Davy is invited, which would be widely taken as an indication that the relationship is flourishing once again.

Kate Middleton's choice of her sister Pippa as maid of honor was seen as slightly surprising because bridesmaids and maids of honor at royal weddings are typically younger than Pippa Middleton, who is 27, said royal historian Hugo Vickers.

But he said the choice makes sense because the sisters, both raised in the posh suburb of Bucklebury in horse country west of London, are so close.

The younger Middleton shares some of her sister's style, including a taste for wraparound dresses, and she has played a contributing role in her parents' successful party supplies business.

She has carefully stayed out of the limelight, only rarely agreeing to interviews, although she and her mother Carole Middleton were recently photographed with dressmaker Bruce Oldfield, a favorite of Princess Diana, who is seen as a contender in the wedding dress designer sweepstakes.

When it came to naming youthful bridesmaids and page boys - expected to provide unbelievably cute photogenic fodder on the big day - it seems that Prince William may have exercised his royal prerogatives, Vickers said.

"Most of the bridesmaids and pages are very much from William's side, although that's not surprising," he said. "It was very much the same at Charles and Diana's wedding."

The kiddy contingent will range in age from three to 10, posing a logistical challenge familiar to any parents. A tantrum on international TV? It's possible, but hopefully not.

"I'm sure the bridesmaids will be kept in line and not allowed to run amok," Little said.