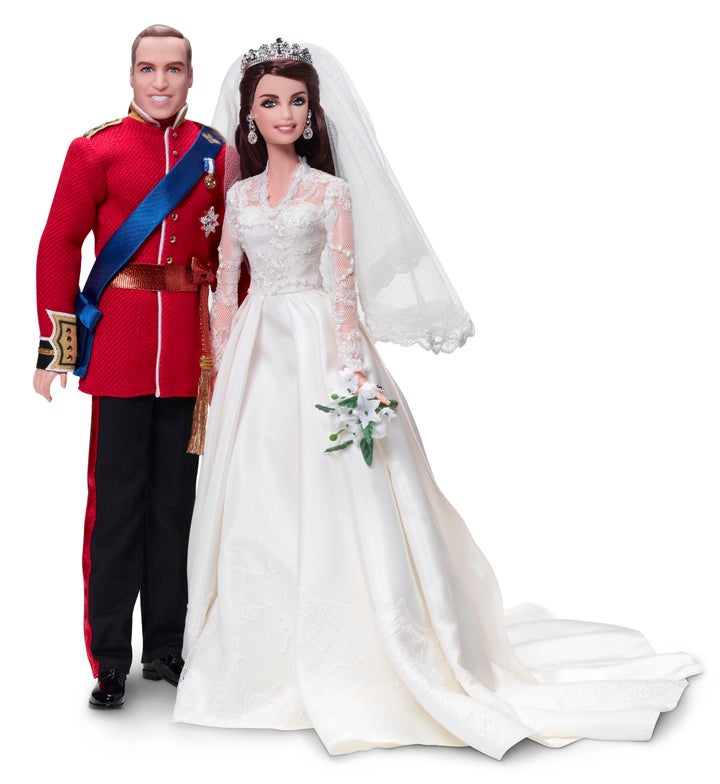 For those who still can't get enough of last year's royal wedding, Mattel is releasing a Barbie and Ken version of Prince William and Kate -- just in time for the Duke and Duchess of Cambridge's one-year wedding anniversary.
The company's royal dolls feature the plastic pair in their wedding-day regalia, with Barbie Kate in a floor-length, ivory taffeta replica of her Sarah Burton for Alexander McQueen gown, complete with lace and faux pearl buttons. The Duchess of Cambridge doll also wears a veil, sparkling tiara, diamond earrings and even a mini-version of her sapphire engagement ring.
The Prince William figurine wears a replica of his red Irish Guard uniform. His outfit includes tiny doll-sized medals.
Mattel is no stranger to bride and groom doll sets. The company just released "Twilight" wedding dolls earlier this month.
Photos courtesy of Mattel.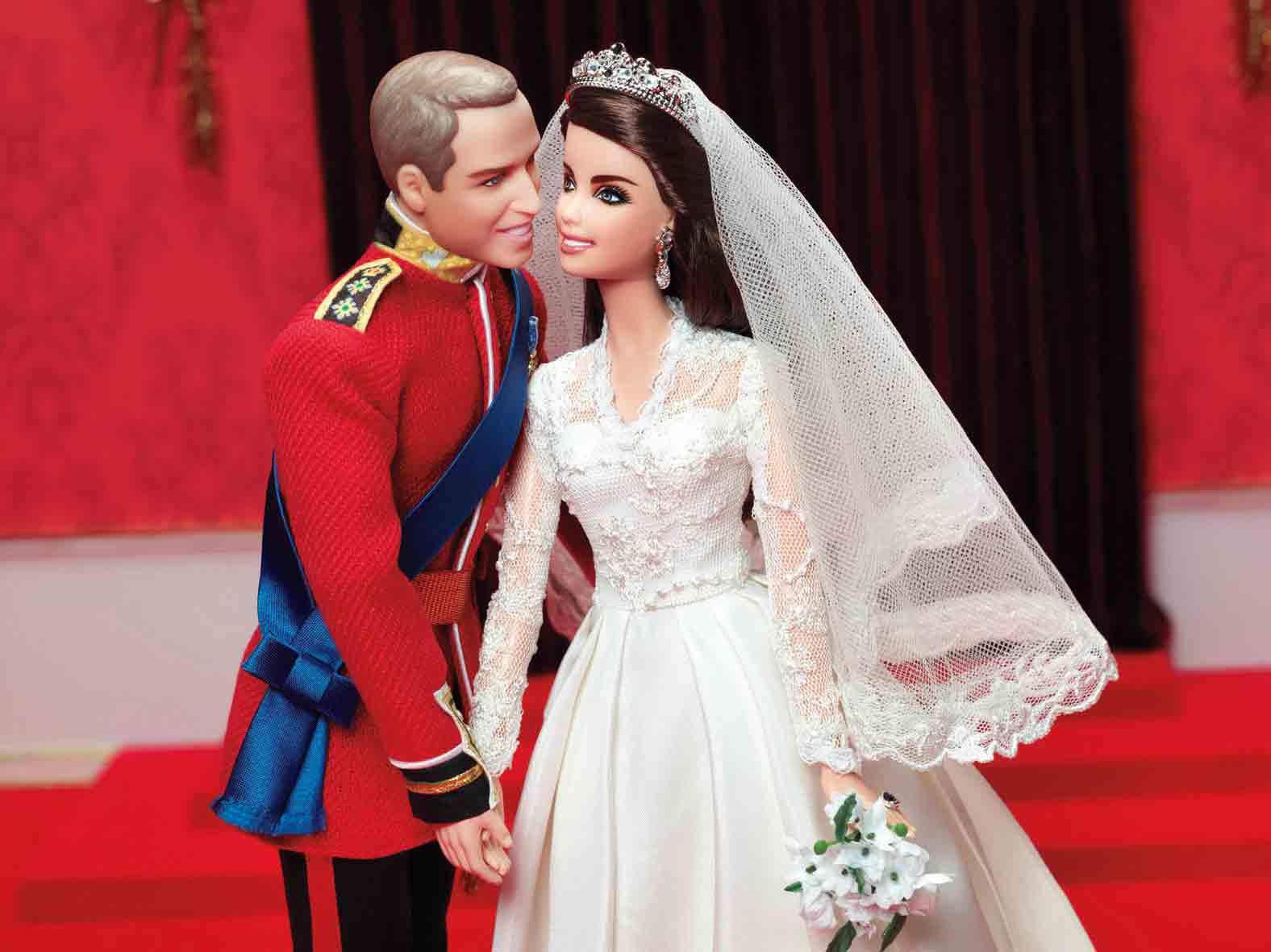 Popular in the Community