When Prince William was wee,
He dreamed of the most beautiful bride to be,
Hoping to join their hands together.
And a wedding was a sure bet,
Their love would surely last forever.
Anticipating romance and laughs,
The bride cleared her path.
Prince William was ready,
And Kate's, too, walked steady,
Anticipating their storybook ending.
And their future was clear,
A ring finalizing the families' blending.
Kate said, "I do," and Will did, too,
And the newlyweds headed for the carriage.
So beautiful, the day seemed,
Yet the whole world was watching the marriage.
And now, a more traditional look back: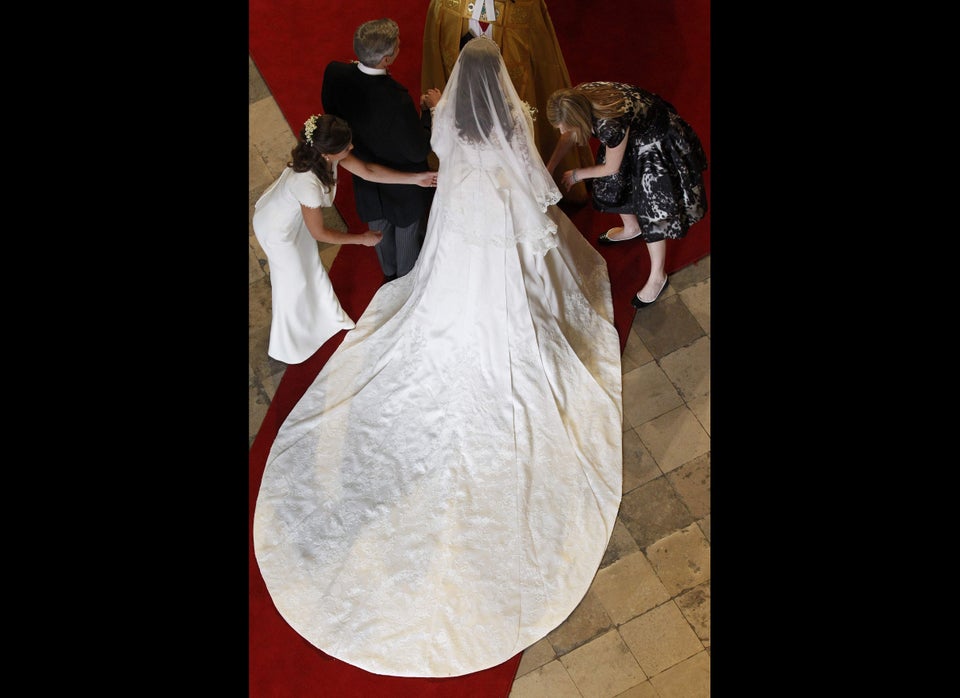 Royal Wedding Photos You Never Saw