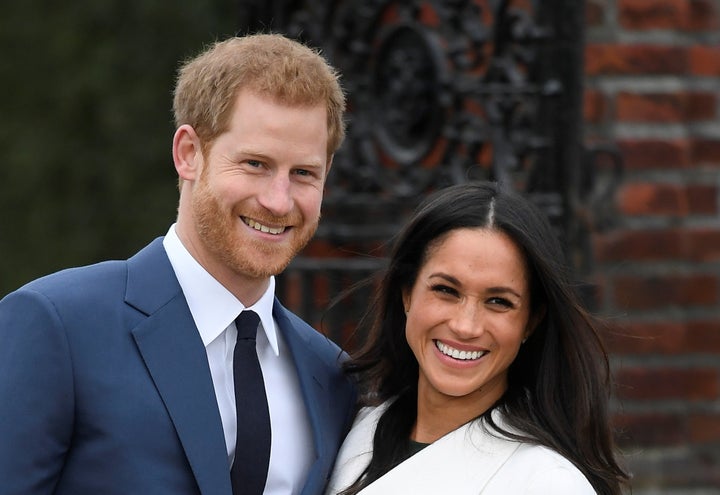 Kensington Palace finally released the official wedding invitations last week for Prince Harry and Meghan Markle's May 19 nuptials.
The gorgeous invitations, made by the printer Barnard & Westwood, are symbolic of the couple themselves as they're made with gold American ink and printed on English paper. But there's one little detail you might have missed.
The invitations reference the fact that Markle is divorced. The former actress was previously married to producer Trevor Engelson from 2011 to 2013.
Because Markle is a divorcée, the title "Ms" was used on the official wedding invitations, Amber Harrison, head of weddings at Shutterfly, told HuffPost.
"Traditionally 'Miss' is not only used for unmarried women, but for never-married women," she said. "'Ms.' is the title used when marital status is unknown or if a woman has been previously married."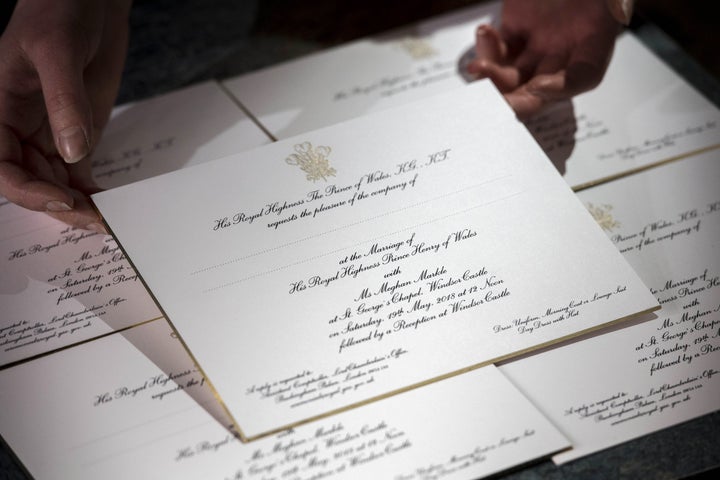 As William Hanson, a British etiquette expert and coach, told The Sun, this isn't the first time the royal household has used "Ms." to refer to Markle.
"It was first used in connection to Meghan in the November engagement announcement and since then has been used throughout the royal household's communications, on press releases, invitations and social media," he told the outlet.
He added, "I would imagine Meghan herself has asked to be styled accordingly and that there is no slight intended on Prince Harry's [fiancée]. It is another subtle sign that the royal household is moving with the times."
Hanson told HuffPost there's another little sign on the invitation that shows the royals are shifting toward more modern times.
"The invitations were very smart but it was interesting to note that it's the first royal wedding to have an email address listed under the RSVP details," he pointed out, saying that it might be a part of the "new style of less formal royalty that Prince Harry and Meghan will be pioneering."
We expect to see more of that at the upcoming wedding, as Markle is rumored to break with royal protocol by giving a speech at her reception. We'll have to wait and see what else they decide to switch up.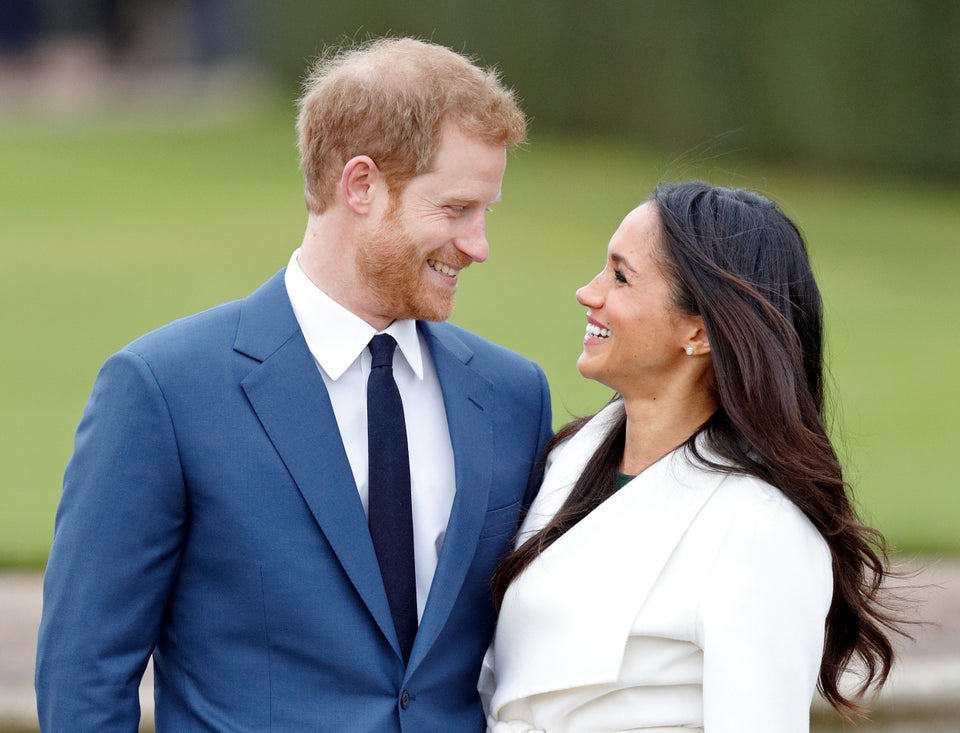 Prince Harry and Meghan Markle Photos