But it contained an error.
Namely, Markle's father, Thomas Markle, was still listed as walking her down the aisle at St. George's Chapel in Windsor, England: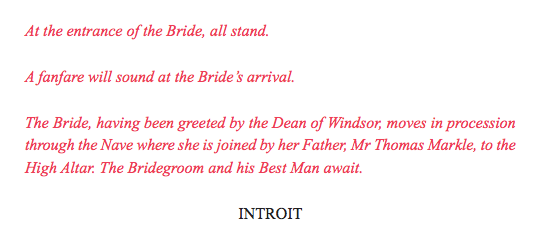 "The Order of Service was produced before it became clear that Mr. Thomas Markle would be unable to attend the wedding on medical advice," the palace said in a statement to People magazine. "As a result, some aspects will be different to what has been printed. As previously announced, Ms. Markle has asked The Prince of Wales to accompany her down the aisle of The Quire."
The program reveals details such as what music will be played inside the chapel before the ceremony starts, the preface the Dean of Windsor will give to the couple, the hymns the congregation will sing and the readings that will be given.
Karen Gibson and the Kingdom Choir will sing Ben E. King's "Stand By Me," and Etta James' version of "Amen/This Little Light Of Mine" will be played as the couple exit the chapel.
It also contains the vows the couple will say to each other: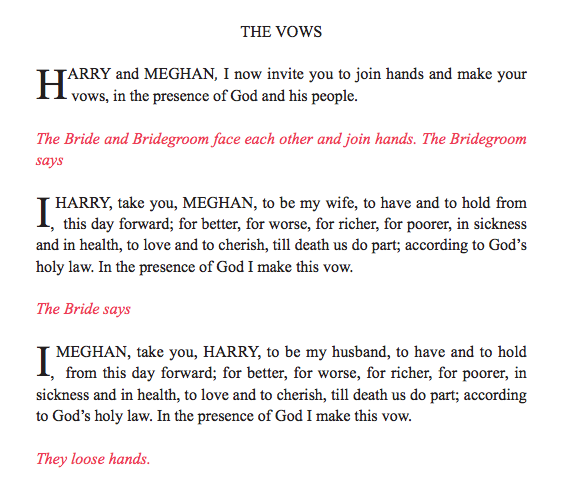 Check out the full Order of Service here:
For more Prince Harry and Meghan Markle coverage, sign up for our "Watching the Royals" newsletter.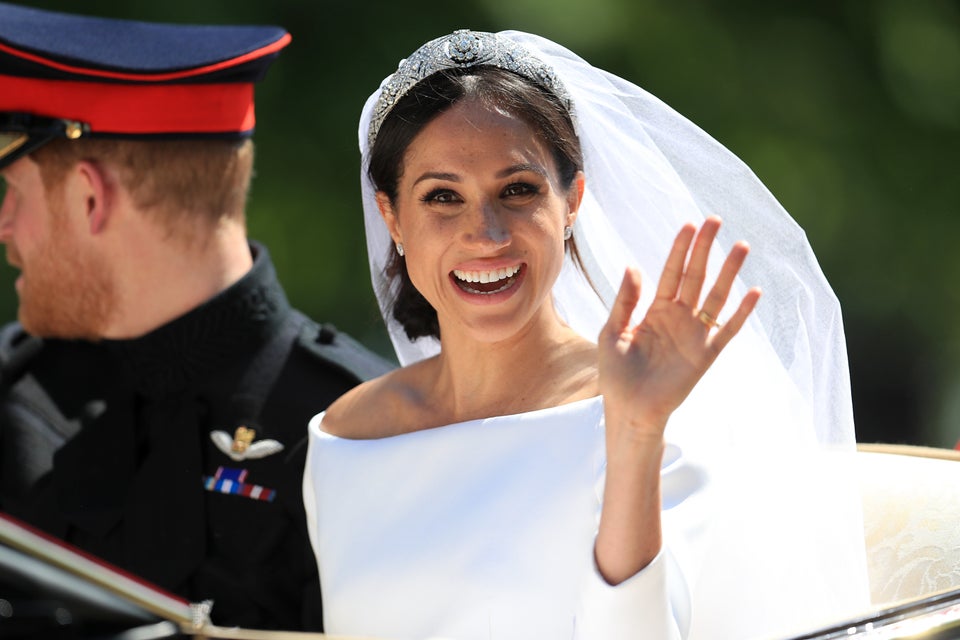 Royal Wedding of Prince Harry and Meghan Markle