Shots of a beaming Prince Harry at the altar on Saturday as he wed Meghan Markle recalled an interview Princess Diana gave to the BBC in 1995, during which she shared the advice on love she offered her children after the news about Prince Charles' affair surfaced.
"I went to the school and put it to William, particularly, that if you find someone you love in life you must hang on to it and look after it, and if you were lucky enough to find someone who loved you then one must protect it," she said.
People on social media took the opportunity to share the quote alongside photos of the newlyweds:
Her presence was felt throughout the day, with many commenting on how overjoyed Diana would have been watching her younger son tie the knot:
Other elements of the ceremony paid homage to the late Princess, including Markle's bouquet. Prince Harry picked the bouquet flowers himself on Friday and chose forget-me-nots, Diana's favorite flower.
"The couple specifically chose them to be included in Ms. Markle's bouquet to honour the memory of the late Princess on this special day," according to an official statement.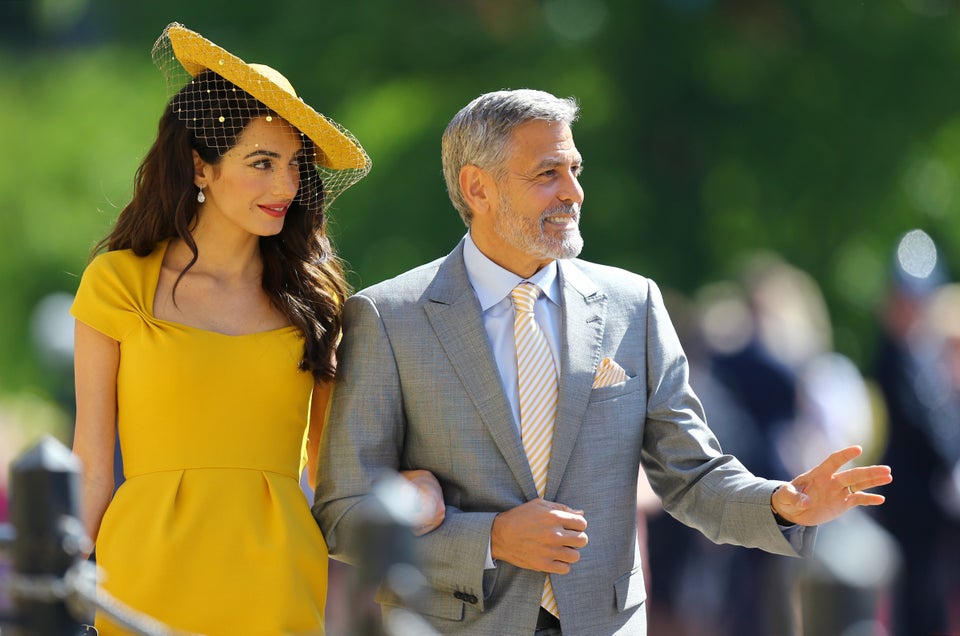 Famous Faces At Prince Harry and Meghan Markle's Royal Wedding
Popular in the Community