Text by Gregory Katz, Associated Press

LONDON — Royal wedding plans announced Sunday show an admirable spirit of compromise: The main cake will be a fruity, floral masterwork designed with input from Kate Middleton, but Prince William will get his childhood favorite chocolate biscuit cake too.
When it comes to the future king and queen, two cakes are better than one.
Palace officials said the royal couple have chosen a multi-tiered traditional fruit cake decorated with cream and white icing that will be created by designer Fiona Cairns, a cakemaker to the stars – such as former Beatle Paul McCartney – who has built a thriving business since starting to bake at her kitchen table 25 years ago.
The actual design remains a secret, but the cake will have a strong British floral theme, developed with extensive input from Middleton. The master baker will use the Lambeth Method, a popular English style that relies on intricate piping and scrollwork to create leaves, flowers and other decorative elements.
Middleton asked Cairns to represent about 16 different blooms and types of foliage on the cake, each with a different symbolic meaning, a practice that was popular in the Victorian era, palace officials said.
Take a first look at the desserts and scroll down to keep reading!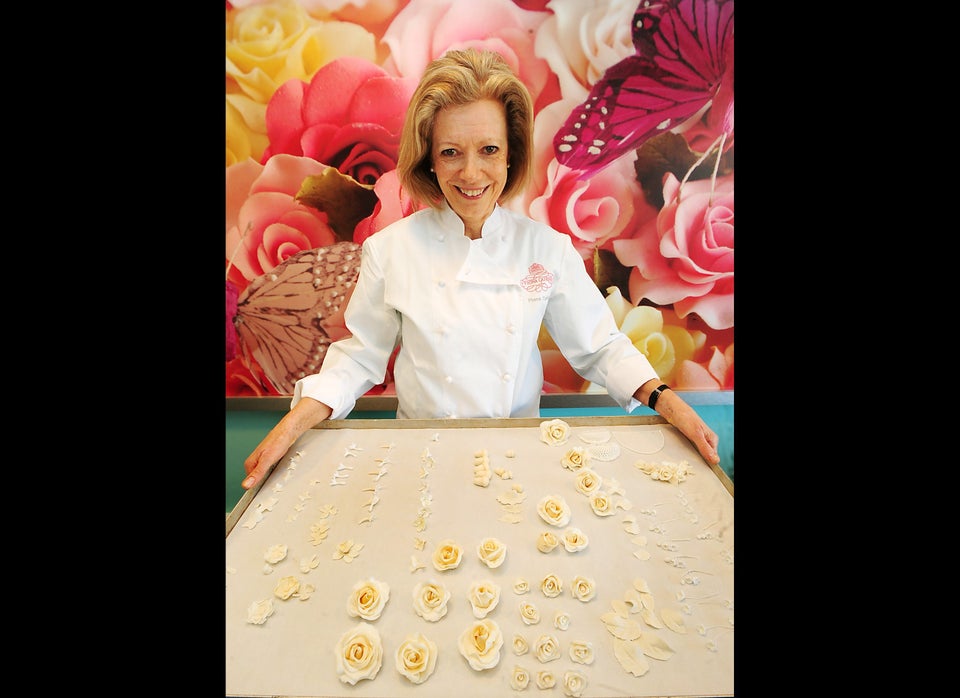 "She has guided us right from the beginning and has quite strong ideas," said Cairns, whose business is based in Leicestershire, about 110 miles (180 kilometers) north of London. "That makes it much easier than a bride who has absolutely no idea whatsoever, which has happened in the past. But she knew very much what she wanted and she brought us mood boards and told us what influences she would like us to use on the cake."
Cairns said a number of flowers have already been chosen for inclusion.
"There is the bridal rose which symbolizes happiness; the oak and acorn – which is an architectural detail around the room where the cake will be – and which symbolizes strength and endurance; and there is a lily of the valley, which symbolizes sweetness and humility; and ivy leaves which symbolize marriage," she said.
A flower known as Sweet William is also on the list, she said.
The information about the cake clears up one of the questions about the royal couple's wedding day, but details about the rest of the menu and the wine and champagne that will be served still have not been released.
Cairns would not say how many tiers the cake will have, but said it would include dried raisins, walnuts, cherries, grated orange and lemon, and French brandy to soak many of the fruits overnight.
"This is exactly the same method you would use at home if you were making a fruit cake – we just use bigger batches," she said.
The cake is expected to be prominently displayed at the Buckingham Palace reception for about 600 guests that will follow the April 29 nuptials at Westminster Abbey. But guests will also be able to enjoy the chocolate biscuit cake, made from a royal family receipe and requested by William.
It will be made by McVitie's Cake Company, familiar to generations of British children for their tasty chocolate covered biscuits and other treats. The company has made made cakes for the royal family for decades, including the official cake for the 50th wedding anniversary of Queen Elizabeth II and Prince Philip.
Paul Courtney, the firm's cake designer, said the cake will have dark chocolate, broken up tea biscuits, and some secret ingredients.
"When Prince William was a young boy he would have it for tea and really enjoyed it," he said.