I'm a bit like Dominic Dunne when it comes to a fascination with "old money" families and royalty.
It probably has something to do with my mom's love of the English royal family -- Prince Charles was all the rage for moms in the 1970s. And something to do with my very free barefooted childhood in Topanga Canyon and Hollywood (not the Beverly Hills-Hollywood, but the single-mom-in-a-craftsman-house-surrounded-by-all-sorts-of-pot-dealing-bohemian-types-Hollywood). I wished lustfully to be raised like one of "them." I felt I couldn't be farther away from my dreams of boarding schools, vacations in fabulous places and formality.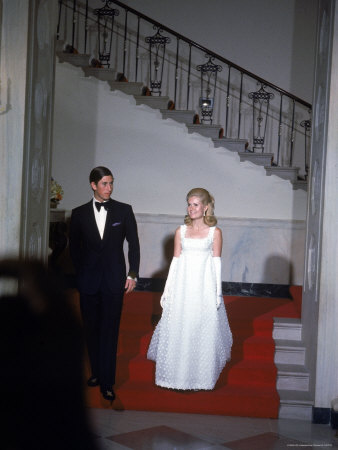 As an adult, this fascination has only grown: I've read about the Romanovs, The French court, The Mitford sisters, watched any film or TV movie based on the royal family. I've monogrammed linens, ironed pillowcases, wished to live a pristine structured life. But as much as I have immersed myself in the cultivation of fine living, I cannot change the fact that it is just not in my blood: one can only pose.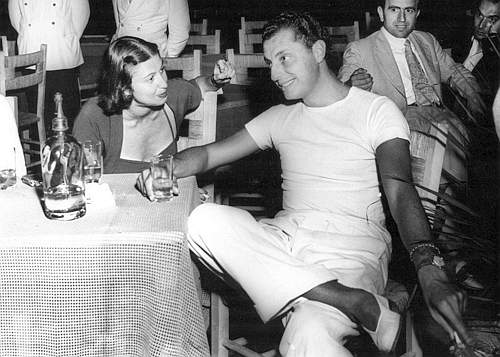 Nowadays, it's considered crass to flaunt a royal title, so who's expected to know that there is a princess living in Los Feliz: Tatiana von Furstenberg. I first met Tatiana in New York in the late 1980s (I forget the year but it was roughly around the time Madonna and Sandra Bernhard were seen kissing in magazines). She had the upbringing I gag over: Spence, boarding schools in England, Connecticut and Switzerland. She started Brown University at sixteen and speaks four languages. Family villas in Italy and Austria. The noble blood, the Agnelli dynasty. The legend mother Diane.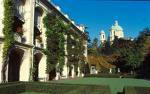 Her father, Prince Egon von Furstenberg, is remembered for having a gift for life -- beautiful inside and out. This is how I feel about Tatiana.
What I love about Tatiana is her brilliant and eccentric mind. She has a great business sense and she decorates her houses and apartments with a chic aesthetic reminiscent of a Swiss chateau. She is almost germaphobic, maybe even a hypochondriac, but not at all squeamish and very very brave. She is incredibly loyal and forgiving. Tatiana has deep long lasting friendships from childhood. She is touching to me -- I feel I want to protect her. She chose to have a child with my favorite shlubby New Yorker Russell Steinberg (I can say shlubby because we are cut from the same cloth). Their daughter Antonia is a remarkably talented kid who can pick up any skill and master it -- sweet, sweet and humble. But probably my favorite thing about Tatiana is her absurd sense of humor: one example is she pioneered the idea of the "reverse landing strip bikini wax" (shaving everything except the vaginal lips)... we are still waiting for this to catch on.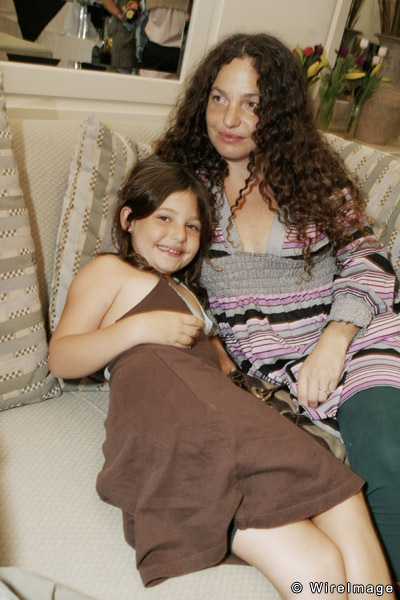 Tatiana has now become a director. She has made her feature film debut (Tanner Hall) with her childhood friend Francesca Gregorini. It is about one of my favorite topics -- a privileged girls boarding school. It's a juicy and elegant film about these teenage girls' enmeshed friendships and their attempts to raise themselves. Tatiana is a born director. She is a natural leader and cinema is a perfect place to put her genius visual style.
Through Tatiana I've witnessed, first hand, the lives of the children of royals and old money families. I've learned some are as deliciously eccentric and posh as I had hoped. Their family homes feel weighty and historic. Sometimes I still lust for the life I didn't have. But Tatiana reminds me that although where you come from is interesting, whether its Topanga Canyon or Gstaad, its one's soul that is the truly fascinating.
REAL LIFE. REAL NEWS. REAL VOICES.
Help us tell more of the stories that matter from voices that too often remain unheard.