Female masturbation is a two-word phrase that hasn't quite made itself at home in the general public's conversations. Whether a woman is embarrassed to do it, ashamed to talk about it or surrounded by males and females who aren't comfortable hearing about it, there is a palpable degree of unnecessary shame surrounding female self-stimulation.
Thankfully, there's an artist on hand who's ready to take on the stigma.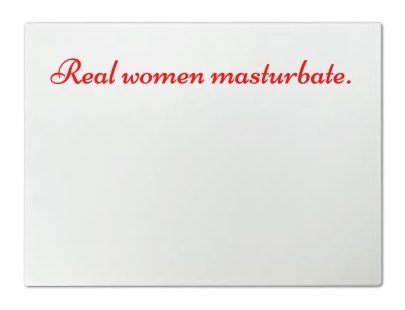 Brooklyn-based Christine Cha is hosting an "art mission" titled "Rub Out" this month, encouraging women to gather in a gallery to "embrace their bodies" in public. No, she's not necessarily calling participants to masturbate en masse. Instead, she's inviting willing attendees to rub a square on the wall of New York City's Kraine Gallery, simulating the act of self-stimulation while promoting an open discussion of female sexuality.
"Next to the amount of negative sexual attention pregnancy, disease, and 'slut-shaming,' there is very limited talk, especially amongst young women in their adolescence (who need it the most!), about the positivities of masturbation and sexual pleasure," Cha wrote in an email to The Huffington Post.
"I want that to end. I want any and every woman to feel confident in their own skin, to be able to speak out loud, and to not be ashamed of feeling good. Everyone deserves the right to an orgasm!" she added.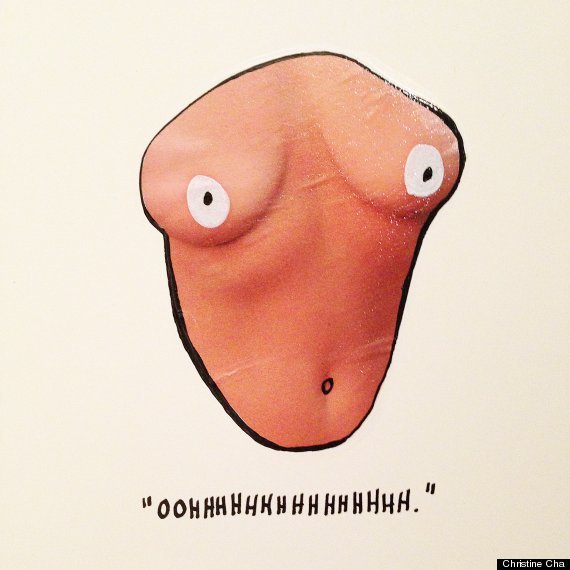 The event will take place on September 19, 2013, at KGB Bar & Kraine Gallery, where 1,000 squares will be drawn on the wall, meant to be "rubbed" or smudged out by participants.
"Whether it is one or a thousand that are rubbed out by the end of the night, each one represents one more woman who can go home and masturbate -- and without guilt, shame, or embarrassment," Cha wrote.
Of course, Cha isn't the first women to bring female masturbation to the forefront of discussion. In fact, there's even an app for female self-orgasm. Called HappyPlayTime, the program provides information on female anatomy, sexuality stats and masturbation techniques, attempting to shed light on the issue in a unique way.

Popular in the Community