 Arizona state Rep. Ruben Gallego, a Democrat, was on the drive to work on Thursday morning when his phone buzzed with the news that U.S. Rep. Ed Pastor (D-Ariz.) plans to retire after 23 years in Congress. Gallego spent the next half an hour talking it over with his wife -- they carpool, "like good liberals," he joked -- and by the time they arrived at their destination, they had decided. He's running for Congress.
A veteran of the Iraq War on his fourth year in the state legislature, the 34-year-old said he wants to bring more focus to climate change and wage disparity.
"There really needs to be an argument on these issues, also from a Hispanic perspective," he said. "I think we need Hispanic congressmen and congresswomen to start stepping up and talking about climate change, start talking about a living wage or at least a higher minimum wage, because that directly impacts Latinos here in this country."
Gallego said that he'd considered running for the past two years, saw an opportunity now and decided to take it. His district is fairly safe for Democrats, and two other candidates, Maricopa County Supervisor Mary Rose Wilcox and Democratic Rep. Steve Gallardo, have also announced bids.
The Washington Post reports that they might be up against several other Democrats as well, including state House Democratic Minority Leader Chad Campbell and state Senate Democratic Leader Anna Tovar.
Gallego said that although the seat is likely to go to a Democrat, it will be important to push for high turnout so the residents can have a strong influence on state-level elections. In a 2012 interview with HuffPost, Gallego said he thought Arizona would go blue by 2016, saying he "likes to make bold predictions."
He said Thursday that in order for his prediction to come true, they'd need to get out the "strong progressive core in Arizona," which he'd like to help mobilize. That could prevent further bills like the anti-gay legislation vetoed by Gov. Jan Brewer (R) on Wednesday, he said.
"What we need to do is to make sure that this district has the highest turnout possible in the state to assure that we can start winning statewide races to be able to defeat these bad initiatives and get good people elected up and down the ticket," he said.
Before You Go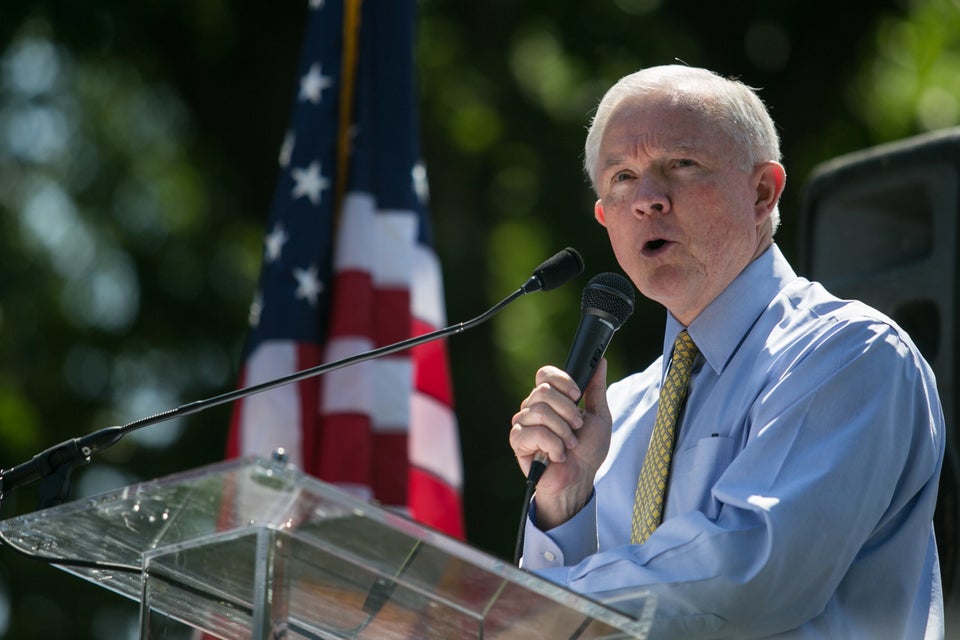 Senate Seats Up For Grabs In 2014
Popular in the Community