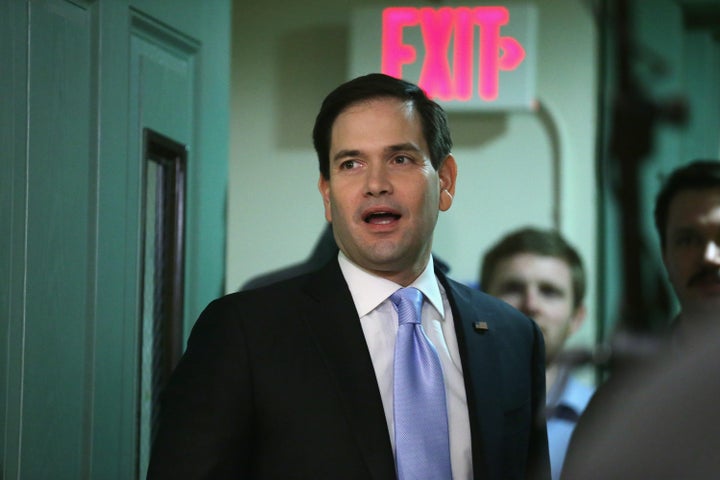 After securing a third-place finish in the Iowa caucus on Monday, Republican presidential candidate and Sen. Marco Rubio (R-Fla.) is enjoying some momentum in New Hampshire primary polls.
Yet Rubio's numbers have improved more than any other candidate tested in the poll, with a gain of 9 points since a prior Suffolk poll conducted just over a week ago. Support for all other candidates has remained relatively steady since last week's poll.
The 44-year old senator has made significant gains among voters over the age of 65 (up 18 points since last week), and women (up 13 points since then.)
Other polls have shown similar gains for Rubio. A CNN/WMUR poll released on Thursday shows him up 7 points in one week; a NBC/WSJ/Marist poll says he's gained 6 points since their last poll, conducted just over a week ago. And a UMass Lowell/7NEWS daily tracking poll shows a 5-point improvement for the senator within a few days.
According to the HuffPost Pollster average, which aggregates all publicly available polls, Trump still holds a firm lead over everyone else. The remaining candidates are fighting it out for second through fifth place, with Rubio trending up.
Overall, 33 percent of Republicans in the Boston Globe poll say they might change their minds between now and the New Hampshire primary, which is set to take place on Feb. 9.
Suffolk University/Boston Globe interviewed 500 likely Republican primary voters on landlines and cell phones on Feb. 3 and 4. The margin of error is 4.4 percent.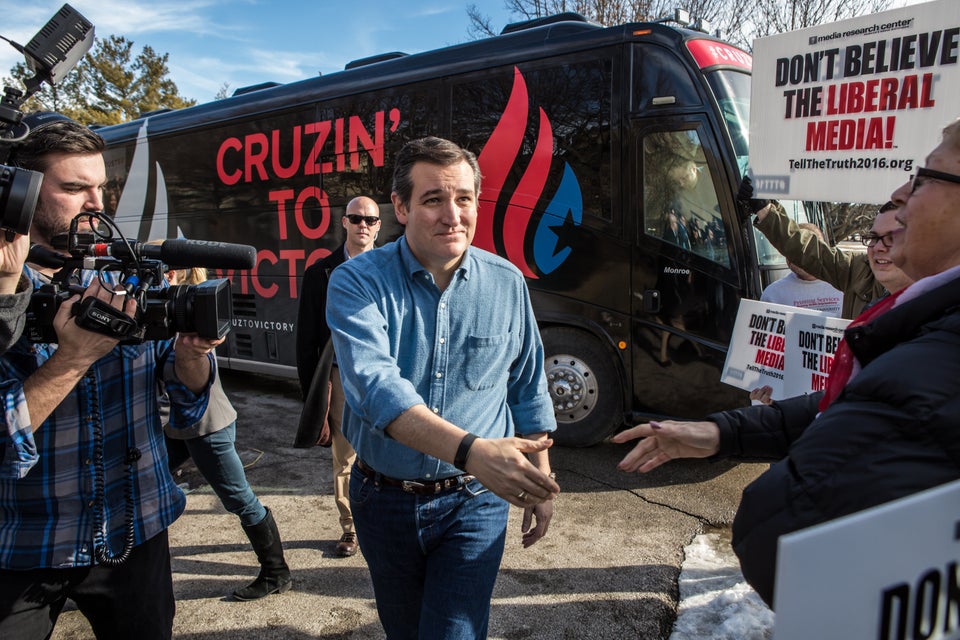 20 Things You MUST Do During The Presidential Primary
Popular in the Community