With former Florida Gov. Jeb Bush dropping out of the Republican presidential contest and Sen. Marco Rubio (Fla.) finishing either second or a close third in South Carolina's primary, you're going to hear a lot about Rubio consolidating support among moderate Republicans.
And maybe that's how it really will work out. In a three-way race against Sen. Ted Cruz (Texas) and real estate mogul Donald Trump, Rubio might be the most attractive alternative to the voters who were supporting Bush -- and who can't abide Cruz's stridency or Trump's explosiveness.
But don't for a second believe that Rubio is a moderate. In fact, the real takeaway from South Carolina is that, with Bush exiting the race and Ohio Gov. John Kasich likely to follow sometime in the not-distant future, what was left of the GOP's moderate wing is officially dead.
Consider something that happened late last week, although it got relatively little attention amid all the other campaign news. In an interview with CNN's Jake Tapper, Rubio confirmed that, if elected, he would rescind President Barack Obama's executive action protecting so-called Dreamers from deportation -- and that he would do so on his first day in office.
Dreamers are undocumented residents who were brought here as children and, in many cases, have spent nearly their entire lives in the U.S. -- going to school, working at jobs and fully integrating to American life. As HuffPost's Elise Foley and The Washington Post's Greg Sargent noted, the announcement was a shift. Previously, Rubio had given no timetable for when he'd rescind the executive action -- and suggested that he would probably wait, because deporting the Dreamers right away would be so "deeply disruptive."
Whatever Rubio's reversal says about his consistency, or lack thereof, it speaks volumes about the ideological direction of the Republican Party now that South Carolina has apparently winnowed the presidential field. Cruz, Rubio, Trump -- all three want insanely large tax cuts for the rich, all three want to take health insurance away from millions, all three oppose same-sex marriage and now all three have taken up extremely conservative positions on immigration.
The candidates still have their differences, of course. One (Cruz) is a true-believing conservative, one (Rubio) is an ideological shape-shifter, and one (Trump) is a nativist bomb-thrower. But they're all embracing policies at the far right end of the American political spectrum, leaving the middle without a champion among the leaders in the race for the Republican presidential nomination.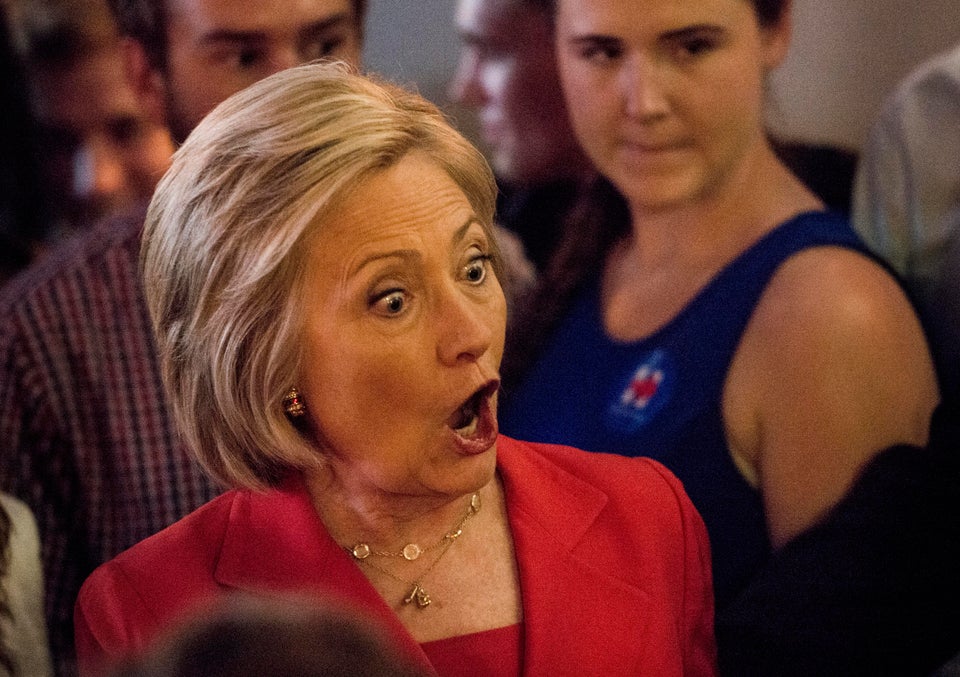 Most Awkward Moments On The 2016 Campaign Trail
Popular in the Community