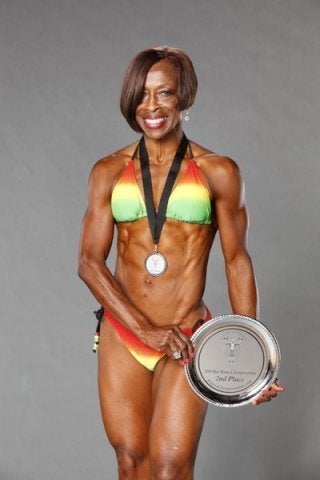 If you're looking for some fresh motivation to get into the gym, all you have to do is take one look at Ruby Carter-Pikes.
The 64-year-old mother of four and great-grandmother's rock-hard body is no illusion -- those six-pack abs, chiseled legs and buff arms are real. What's also real are the numerous fitness awards she's been racking up while competing against women less than half her age.
Did we mention she's usually dressed in nothing more than a string bikini?
Ruby credits her fitness obsession to a reaction to a long family history riddled with health problems. Although her relatives have always been active, a lack of nutritional knowledge resulted in the family eating fried foods and meals made with lots of salt, sugar and white flour.
On her BodyPROUD.org profile, Ruby shares that her grandmother died at 57 years old, after being diagnosed with a heart problem and high cholesterol; her mother battled diabetes and Alzheimer's disease; and her sister's leg was amputated as a result of diabetes. And if that wasn't enough, Ruby's niece was diagnosed with diabetes at the tender age of 11 years old.
As Ruby continues to show off her age-defying body in fitness competitions across the country, she definitely serves as a shining example of what self-discipline and personal health can look like for future generations.
Perhaps First Lady Michelle Obama should team up with the Los Angeles-based fitness guru for the national "Let's Move" campaign to end childhood obesity. We're sure facing down a great-grandmother's talent for sit-ups could effectively motivate any kid to get off the couch and get moving!
Check out some jaw-dropping images of Ruby and her smokin' hot body in the slideshow below.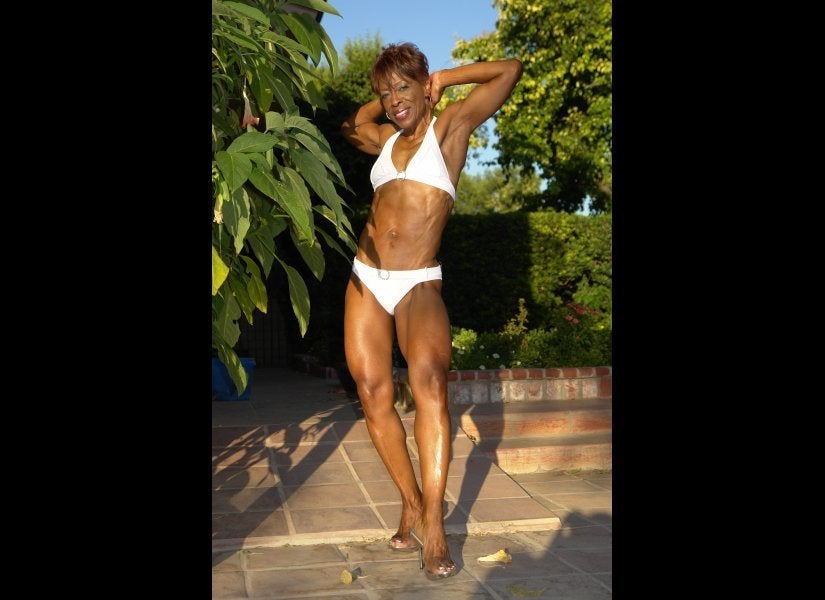 Ruby Carter-Pikes
Popular in the Community