The "Orange Is the New Black" star was kicked out of New Orleans restaurant Rebellion Bar and Urban Kitchen for throwing fries and cursing out the bartender.
"I don't usually respond to nasty articles but it hurt my heart to think people would ever think I'd be rude to a server," Rose said in an Instagram post, before directing people to a lengthy Facebook post.
On her Facebook page, the actress and DJ defended her decision to throw food after her party's appetizers were late and things got testy. The bartender tried to amend the situation by offering the table drinks, but after Rose told the man she was sober, she says she was met with some ill-mannered remarks.
"He then made some really rude and vulgar comments to the table," Rose said. "When someone makes repeated derogatory jokes about the sobriety I worked so hard to achieve, it's hard not to react emotionally. So I threw a singular fry at him."
The "OITNB" actress said the man returned with more comments later, so she continued to throw the fries.
The owner of the restaurant, Seung Hong, told NOLA.com that Rose "was a horrible person" who "cursed out" the bartender and threatened to kick his ass.
"Ruby was already kind of pretty over-the-top upset, kind of laying into me, which -- whatever, I'm in the service industry and it's my job to please customers," Hong told the New Orleans site. "It was the first time I've ever had to ask someone to leave, and it was Ruby Rose."
Rose closed out her Facebook post by saying that she wishes to come back to New Orleans and she is "deeply regretful to the French fry and I am regretful that I reacted at all."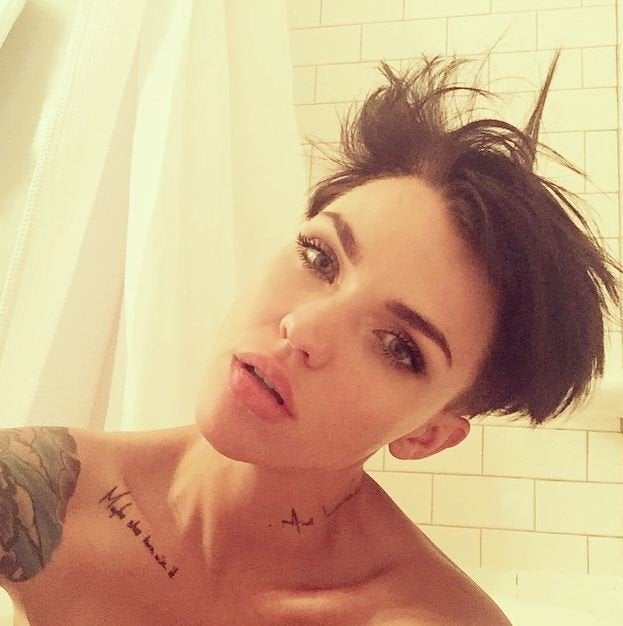 Ruby Rose's Sexiest Snaps