In a new Galore interview, the "Orange is the New Black" star said she felt indifferent, but ultimately flattered, when people liken her to those male superstars.
"Justin has tattoos and I have tattoos. But we both make fun of it—it's not like we mean to make it continue," she said. "But honestly, it's such a compliment, because he's a 21-year-old boy and I'm not 21 anymore, so that's kind of awesome."
Praising DiCaprio as "one of the most beautiful men ever," she added, "When people compare me to him, I'm like, 'Thank you. Thank you very much.'"
"When people say to me that I turned them gay, I just laugh, because that's not really even a possibility," she said. "It sounds like I did something against their will in the middle of the night, as if I crept into their brain and pushed the gay button, then did an evil laugh and left them to fend for themselves -- newly gay and alone in the world."
She then added, "I break it down like this: Did I find Channing Tatum in 'Magic Mike' to be extremely hot? Yes! Could I now turn straight for him without having previously ever had a desire to be with a man? The answer is, nope. Haha."
She likened her so-called ability to "turn people gay" to Taylor Swift fans who want to be in their idol's "squad."
"Everyone has got their little thing," she said.
Before You Go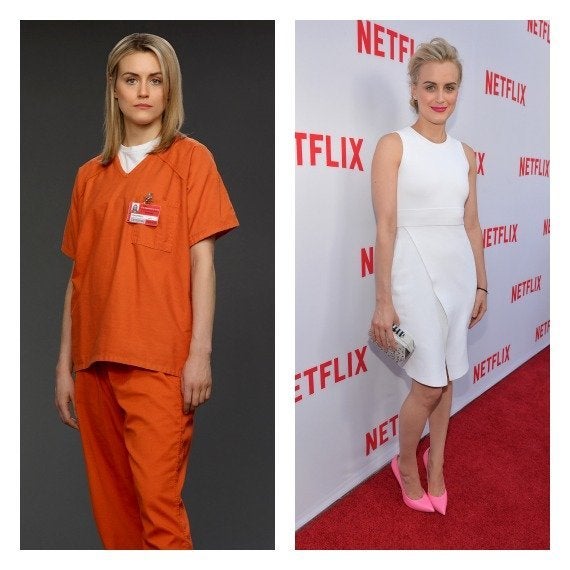 Orange Is The New Black Cast, On And Off Screen
Popular in the Community