The actress's Twitter account on Monday appeared to have been deactivated, days after she announced she'd been cast as "Batwoman" in The CW's "Arrowverse." She also deactivated public comments on her Instagram account.
Rose, who is openly gay and identifies as gender-fluid, was hit with an onslaught of criticism after she announced her casting as Batwoman, who, according to the DC Comics canon, is a lesbian of Jewish descent.
Some critics said it was a problem that Rose isn't Jewish, and others suggested she's not gay enough to play a lesbian superhero.
Rose tweeted just before her departure from Twitter: "Where on earth did 'Ruby is not a lesbian therefore she can't be Batwoman' come from — has to be the funniest most ridiculous thing I've ever read. I came out at 12? And have for the past 5 years had to deal with 'she's too gay' how do y'all flip it like that? I didn't change. I wish we would all support each other and our journeys."
The Australian actress then said she'd be taking a "break from Twitter to focus all my energy on my next 2 projects."
"If you need me, I'll be on my Bat Phone," she added.
Many people on Twitter shared their thoughts about the controversy:
Rose is slated to appear in the annual crossover event featuring "Arrow," "The Flash," "DC's Legends of Tomorrow" and "Supergirl" in December.
Before You Go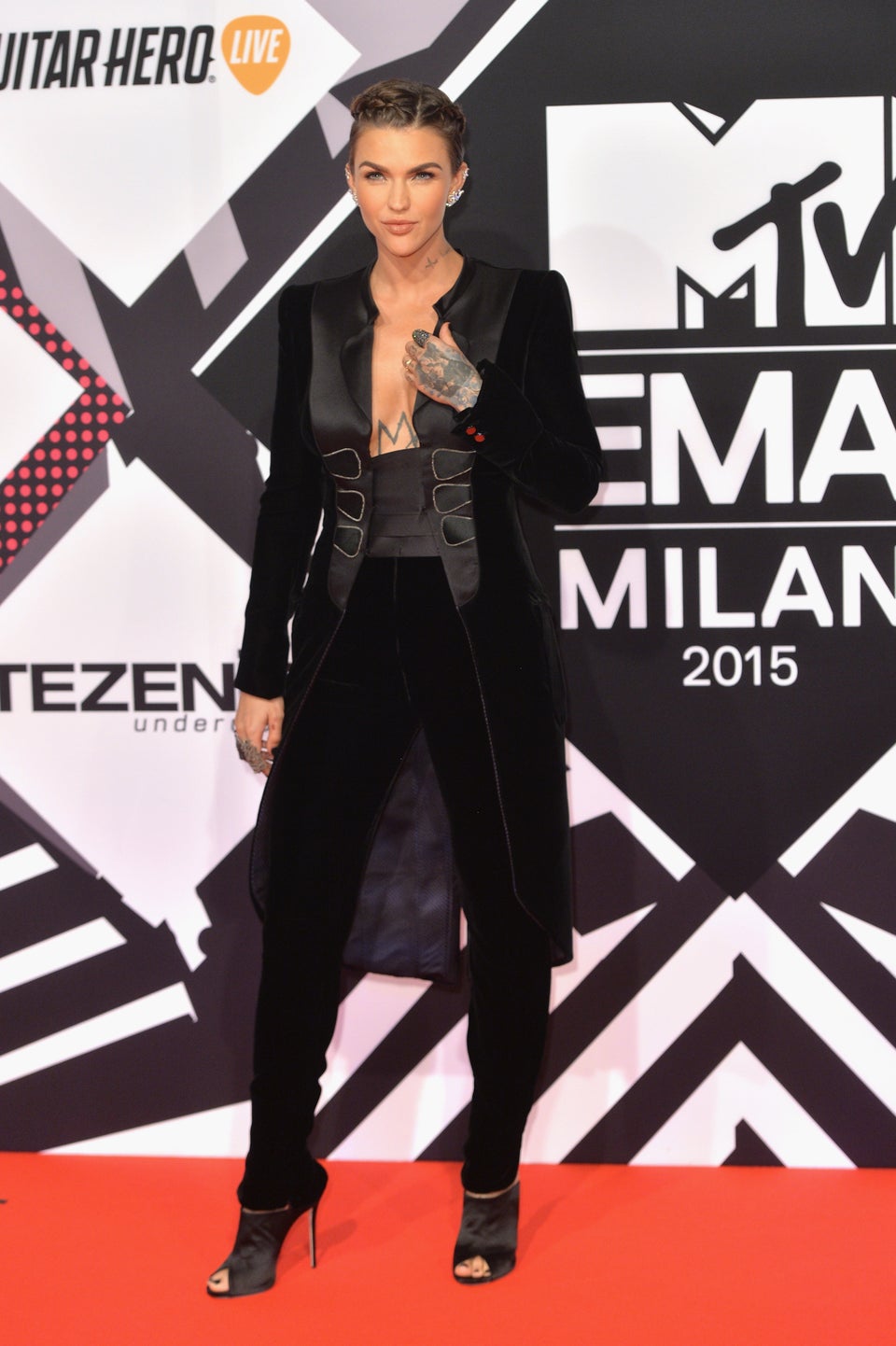 Ruby Rose's EMA Looks
Popular in the Community