"I had depression, and I would never tell anybody," said Wax. "Of course, in those days, they didn't call it depression. Like with my mother, they said, 'She's having a change of life,' and I said, 'Yeah, for the last 87 years.' In my time, they didn't know what it was, either. So when I found out -- [it was] a joyous occasion because then at least you can treat it."
She worried about losing her job due to the stigma that comes along with such diagnoses, but ultimately turned it into something incredibly positive.
"I wanted to learn about how the mind works," she said. "I also didn't want to have any more depressions, or at least nullify them. I don't have time for sitting on a chair for three months, so I decided I'd go to Oxford (because I have the drive of a Rottweiler) and study how the brain works. When I left Oxford, I used my dissertation to write this book, 'Sane New World.'"
To hear more about Wax's experiences with depression and new book, watch the full HuffPost Live clip in the video above.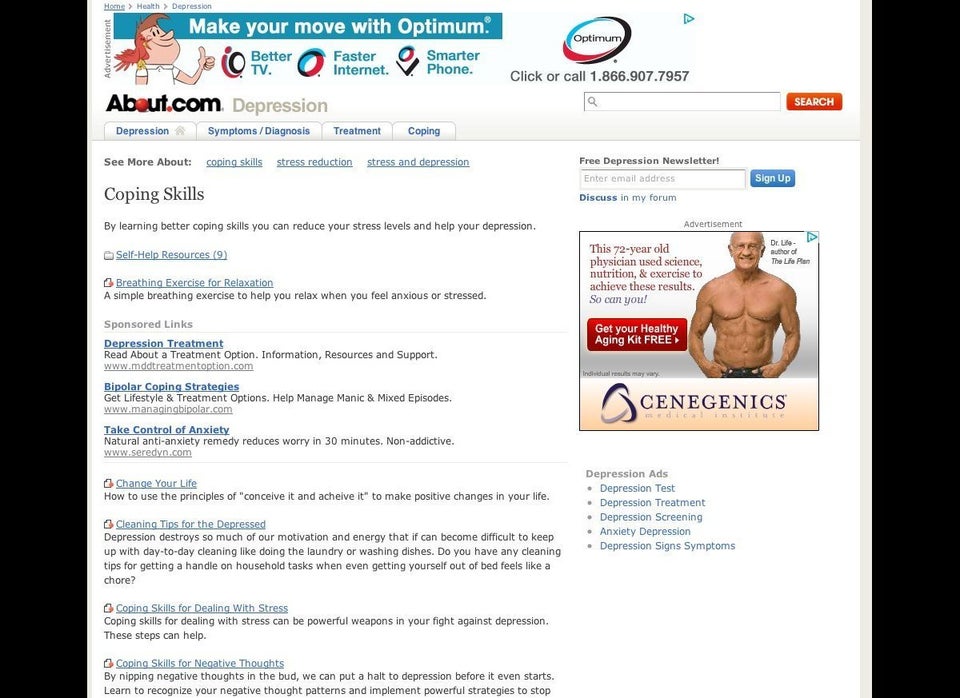 7 Helpful Websites For Coping With Depression