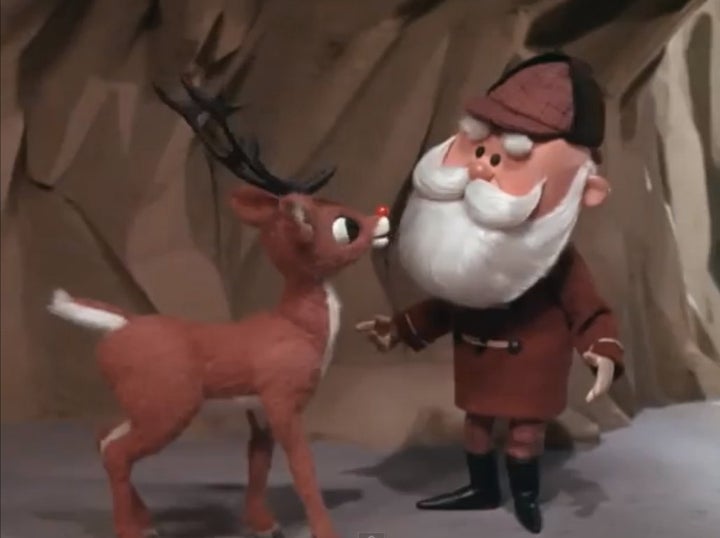 Santa Claus doesn't just drop off presents for kids -- he also encourages the soul-crushing of generation after generation of Christmas-reveling children. Or says one author, at least.
Appearing on Fox News, author and special ed professor George Giuliani asserted that St. Nick's behavior in the classic stop motion cartoon, "Rudolph the Red-Nosed Reindeer" is tantamount to bullying, and sends a wrong message to children watching the family favorite. As such, he's written a new book, "No More Bullies at the North Pole," which re-tells the story of the triumphant reindeer.
"Santa has ten policies that are very unfair, and Mrs. Claus sets out to correct those policies, and what you just saw, where Rudolph is being treated very very badly, and that should never happen," Guiliani said.
When challenged with the idea that Rudolph is overcoming and proving bullies wrong, Guiliani was unreleting.
"What they're doing to him is to say that Comet is the coach, and Comet is saying to the children, don't ever play with this reindeer ever again," he said. "And he tells him to go home and he bullies him and he mocks him. That should never happen."
Comedian Brad Stine was not amused -- nor was he a fan of glowing noses.
Popular in the Community