According to the Miami Herald, a law enforcement source said an autopsy did not reveal any human flesh in the stomach of Rudy Eugene, who was shot by police while chewing off the face of a homeless man on Miami's busy MacArthur Causeway.
The Herald reports that "a number" of undigested pills were found in Eugene's stomach, but they have not yet been identified. Toxicology reports on Eugene, who according to CBS has been confirmed to have smoked marijuana in the hours before the attack, could take weeks to months to complete.
The autopsy finding that Eugene had no human flesh in his stomach jibes with the crime-scene investigation, which found chunks of Poppo's flesh on the ground, as if they had been spit out. The autopsy also revealed human flesh lodged between the teeth of Eugene, who did not have his two top front teeth, the law enforcement source said. Eugene is known to have lost his two front teeth in an accident as a child.

Police found a set of gold teeth in the pockets of his pants discarded on the causeway.
Before his life ended May 26 in multiple gunshots and a grisly place in international news, Eugene reportedly spent the night with a girlfriend, then woke early Saturday morning, grabbed a Bible that was later found at the scene, and headed to South Beach, where the annual Urban Beach Weekend festivities were in full swing.
CBS Miami reports in a timeline of his last hours that Eugene was unable to start his car to make a return trip home. Police say he at some point set off on foot across the causeway, stripping off his clothes as he walked from Miami Beach toward Downtown Miami.
"There's a tall, African-American man completely naked on one of the light poles, acting like Tarzan," said a 911 caller at 1:53 p.m. "All his clothes are on the highway."
Larry Vega, a witness who passed the scene on his bicycle, said Eugene was "tearing [Poppo] to pieces with his mouth" before bullets stopped the attack: "The guy just kept eating the other guy away, like, ripping his skin." Vega said that after Rivera yelled at Eugene to stop, the naked man merely raised his head "with pieces of flesh in his mouth," growled, and began chewing again.
Gruesome photos circulating the web would later confirm most of Poppo's face, including his nose, an eye, and mouth, was ripped away, in what Miami's Fraternal Order of Police vice president Sgt. Javier Ortiz told the Associated Press was of the "goriest scenes I've ever been to."
According to WSVN, Poppo remains in extremely critical condition at Jackson Memorial Hospital. Police have speculated that Eugene may have ingested a synthetic drug -- possibly bath salts -- the ill effects of which might have prompted the attack. No drug paraphernalia was discovered at the scene of the crime, and investigators are reportedly still trying to piece together all of Eugene's activities on South Beach.
"It had to be some sort of drug that somebody must have slipped on him," said friend Bobby Chery, "because Rudy wouldn't so much as pop a Tylenol pill."
Related
Before You Go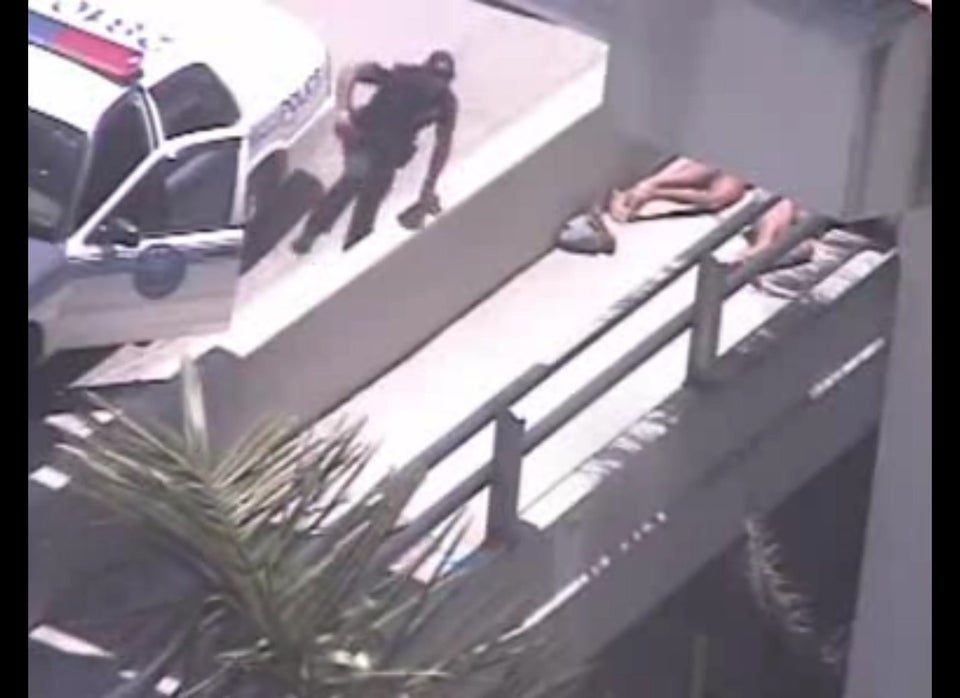 Miami Causeway Attack
Popular in the Community