The naked man who was fatally shot by Miami Police Saturday as he chewed another man's face has been identified, according to Local 10.
"I wouldn't say he had [a] mental problem but he always felt like people was against him type of attitude," ex-wife Jenny Ductant told Local 10, saying the marriage ended when Eugene became increasingly violent. "No one was for him, everyone was against him."
A neighbor said Eugene's former home had been foreclosed on in 2011, and homeless people living in the area of the attack said he was frequently spotted wandering the area, looking confused.
"The guy was, like, tearing him to pieces with his mouth, so I told him, 'Get off!'" Larry Vega told WSVN. "The guy just kept eating the other guy away, like, ripping his skin."
But Vega said when the police officer yelled at Eugene to back away, the naked man merely raised his head "with pieces of flesh in his mouth," growled, and began chewing again.
The officer reportedly then shot Eugene once, but Eugene still continued to attack the man's face, prompting the officer to shoot multiple times until he was dead. The shooting and its aftermath were captured on surveillance video from the Miami Herald's parking garage, but police are still trying to piece together details and are asking witnesses to come forward.
"Seventy-five to 80 percent of his face was missing," Armando Aguilar of the Miami Fraternal Order of Police Aguilar told NBC Miami. "He was actually swallowing pieces of the man's face."
Police say Eugene may have been suffering from a drug-induced psychosis which causes the body to heat up, prompting some users to remove their clothes in an effort to cool down, the Herald reported.
Aguilar says authorities have seen several such cases of delirium in which people have taken off their clothes, seemingly displayed superhuman strength, and have used their jaws as weapons. One such assault allegedly occurred after the Ultra Music Festival in March when a naked reveler Evan Oberfelder attacked a good samaritan and first responders after being hit by a taxi. 14 police officers were treated for blood exposure or injuries after managing to subdue Oberfelder.
"We have seen, already, three or four cases that are exactly like this where some people have admitted taking LSD and it's no different than cocaine psychosis," Aguilar told CBS.
"It's dangerous for the police," Dr. Paul Adams told CBSMiami. "It's dangerous for the fire fighters. It's dangers for the hospital workers taking care of them because they come in, they have to be restrained both chemically and physically and you're asking for someone to get hurt."
Clarification: This article previous characterized so-called bath salts as "LSD-like," as the drug has been marketed as a substitute for LSD. It is actually a combination of amphetamines.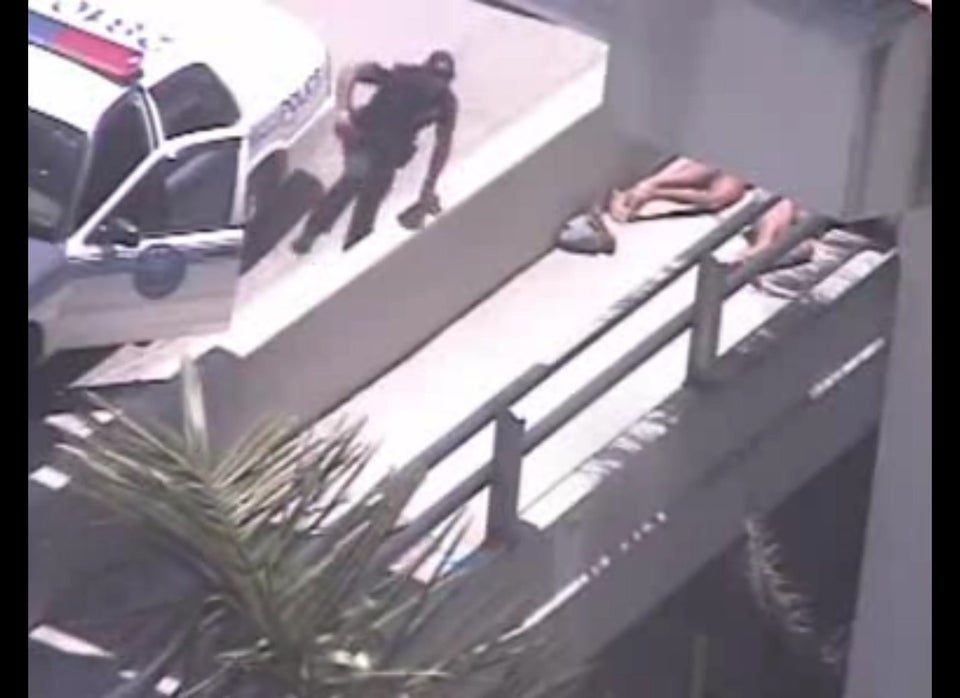 Miami Causeway Attack
Related
Popular in the Community