The woman is Bulgarian actress Maria Bakalova, 24, who in the movie portrays Borat's teenage daughter.
The scene ends when star Sacha Baron Cohen, playing Borat, bursts into the room and says, "She's 15, she's too old for you!"
Yes, we know: Pictures or it didn't happen.
Naturally, Twitter users had strong opinions.
Some imagined the conversations going on right now in the Trump camp.
"This guy comes running in, wearing a crazy, what I would say was a pink transgender outfit," Giuliani said at the time. "It was a pink bikini, with lace, underneath a translucent mesh top, it looked absurd. He had the beard, bare legs, and wasn't what I would call distractingly attractive."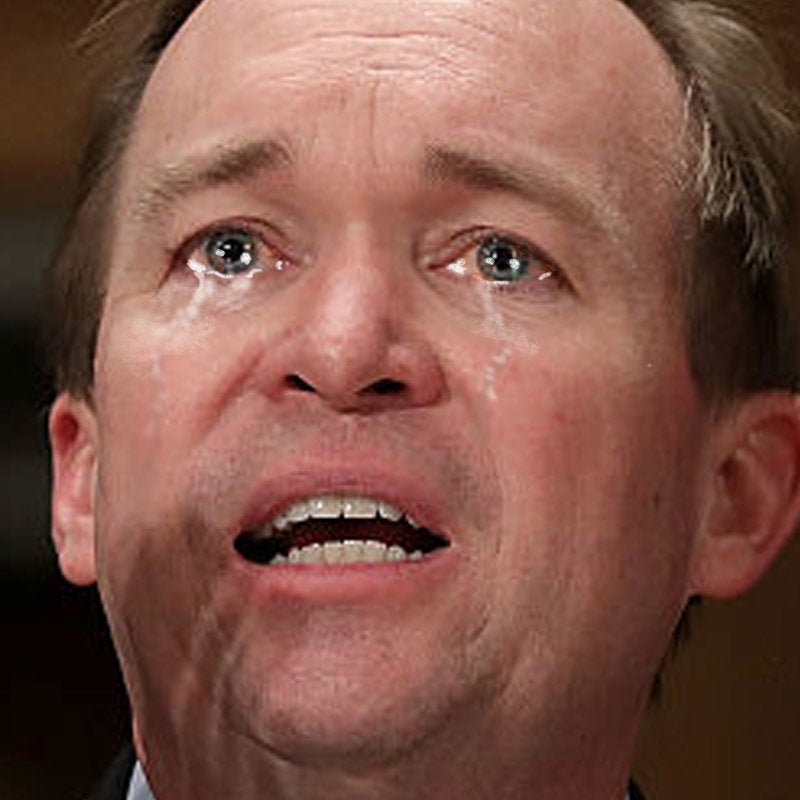 Photoshopped Pics Of Trump Team Members Crying Are Oddly Satisfying
Popular in the Community