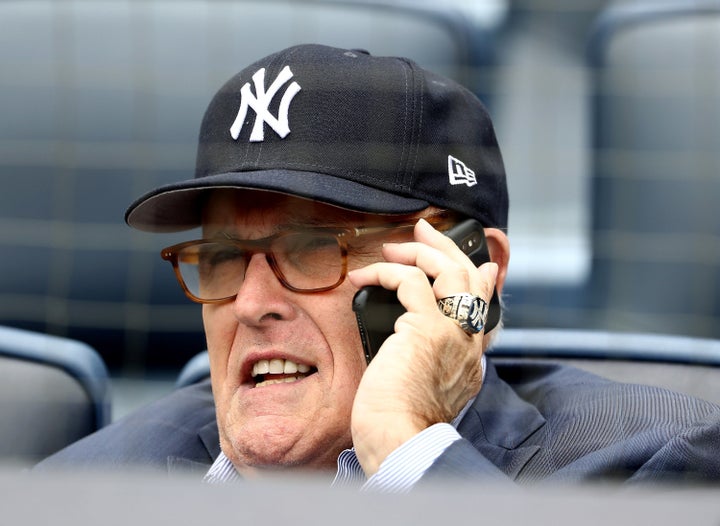 WASHINGTON ― Rudy Giuliani says FBI agents interviewed him in his room at the Trump International Hotel earlier this year regarding his 2016 remarks predicting a "surprise" in the closing days of the presidential race that would benefit then-Republican nominee Donald Trump.
"That's all they asked about. What was I talking about in terms of 'surprise'?" Giuliani told HuffPost Tuesday. "What was I talking about when I was talking about new information?"
Giuliani was a top campaign adviser in the summer and autumn of 2016 and is now leading the team of lawyers representing Trump in special counsel Robert Mueller's Russia investigation. His disclosure of the February interview confirms the existence of a Justice Department investigation into leaks from the bureau's New York field office that may have cost Democrat Hillary Clinton the election.
A report issued last week by the Justice Department's Office of the Inspector General found that fears of a potential leak from the field office led FBI officials to advise then-Director James Comey to tell Congress on Oct. 28, just over a week before Election Day, that the bureau had reopened its investigation of Clinton.
Comey closed the investigation again just days before the election, but the damage to Clinton's campaign was done. Polling showed the episode had damaged her significantly. Trump wound up winning three Democratic-leaning states by a total of 78,000 votes, giving him an Electoral College victory.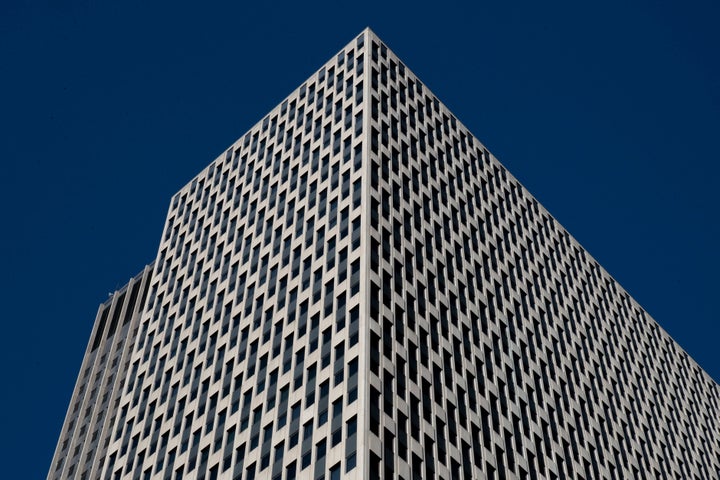 The precise nature of the FBI's interest in Giuliani and the current status of its probe are unclear. FBI Director Chris Wray told lawmakers yesterday that the bureau was "aggressively investigating a number of leaks," and Justice Department Inspector General Michael Horowitz said his office's investigative work "remains ongoing."
Told of Giuliani's disclosure of the FBI interview, the inspector general's office declined to comment; an FBI representative did not respond to a request for comment.
But bureau officials have long worried about disclosures from the FBI's New York field office, which Giuliani knew well from his role as former U.S. attorney for the Southern District of New York.
There were a number of "big Trumpers" in the New York field office, as well as anti-Clinton forces who were upset that the Clinton Foundation investigation had been removed from their jurisdiction, a law enforcement official told HuffPost. Even Comey conceded that there was a "cadre of senior people in New York who have a deep and visceral hatred of Secretary Clinton," former Attorney General Loretta Lynch told the inspector general.
House Intelligence Committee Chairman Devin Nunes (R-Calif.), a member of the Trump transition team, recently admitted that FBI officials gave him inside information about the Clinton investigation in September, 2016. And FBI and Justice Department officials have long suspected that disgruntled anti-Clinton forces in the FBI's New York field office were feeding Giuliani and James Kallstrom, the pro-Trump former head of that office, information that hurt the Clinton campaign.
Giuliani told HuffPost that he spoke with Kallstrom as well as one other former FBI official he would not identify.
But Giuliani said he told the FBI agents who interviewed him that he had neither inside knowledge of the Clinton probe's status nor advance warning of Comey's Oct. 28 announcement. He was merely speculating that FBI agents were so upset by Comey's earlier decision not to charge the Democratic nominee with any crimes that they would "revolt," either by leaking damaging information about her or by resigning en masse.
"Did I get any leaks from the FBI? I said no," Giuliani said, adding that the "surprise" that he promised in 2016 was a 20-minute national television ad he was urging Trump to buy to deliver a speech "hitting very hard on the Comey decision."
Giuliani said he was first contacted by the FBI agents in February, when he was in Bogota, Colombia, and about to enter a meeting with Colombian President Juan Manuel Santos. He said he received a phone call from his assistant telling him about a call from the FBI. He immediately called the agents back, spoke with them for a few minutes and agreed to an in-person interview coinciding with his next visit to Washington a week and a half later, he said.
"It was at the Trump hotel, believe it or not," Giuliani said. "They said they would come to me, and I said that was the place to do it."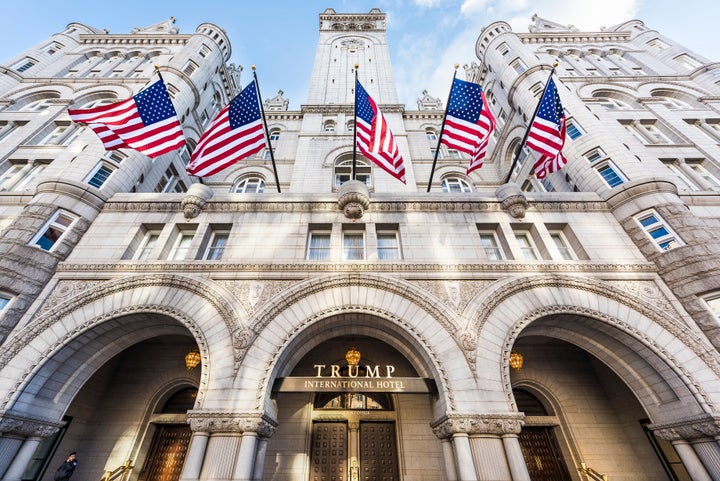 Giuliani said he was in D.C. for one of his private businesses — he had not yet joined Trump's legal team — and that he frequently stays at Trump's property on Pennsylvania Avenue. The mid-morning interview took place in his suite, he said, and was conducted by the two agents, one male and one female.
They did not ask about Russia or any other issue, he said — only about the basis of his statements that appeared to predict Comey's late October "surprise." The agents did not record the interview and did not offer him the opportunity to review their report before they submitted it to their supervisor. One of Giuliani's private security guards was also present, he said.
"They seemed like straight kids," he said of the agents.
He added that he was unconcerned that his inquisitors were from the FBI, which conducts criminal investigations, rather than investigators from Horowitz's office. "They definitely told me they were investigating for the IG," Giuliani said. "I wasn't surprised at all."
Giuliani said that, contrary to what people may have inferred from his public statements, he never received any information from active FBI employees. He said that during the campaign, he was only speaking with former FBI officials, who agreed with him that bureau employees were undoubtedly livid about Comey's summer decision not to prosecute Clinton.
"We speculated from our knowledge of FBI agents," he said. "The thought was that the agents were going to leak that they were very upset with the Comey decision."
Giuliani emphasized that he had no advance knowledge of the discovery of Clinton emails on a laptop belonging to former Rep. Anthony Weiner (D-N.Y.) that had been used by his wife, top Clinton aide Huma Abedin. "I was totally shocked that Weiner got dragged into it," he said. "I had no idea that Comey was going to reopen the investigation."
The investigation into pro-Trump leaks is the third known federal probe related to Trump and his close associates. Apart from the Mueller investigation, federal prosecutors in New York are investigating Trump's longtime personal lawyer, Michael Cohen, over his business dealings, including his $130,000 payment to a former porn actress to buy her silence about an affair she says she had with Trump.
"They said they were satisfied," Giuliani said of the two agents who interviewed him. "If they want to interview me all over again? They can interview me all over again. ... Maybe they'll come raid my office like Michael Cohen."
Popular in the Community