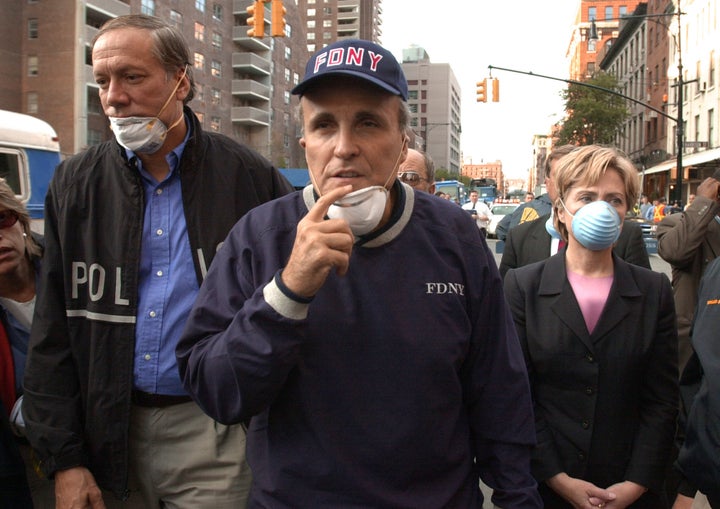 The former New York City mayor said Wednesday that he heard the Democratic presidential nominee "say one day that she was there that day," at Ground Zero after the attacks on the World Trade Center towers.
"I was there that day. I don't remember seeing Hillary Clinton there," he told the crowd at a Trump rally in Ocala, Florida, during a long rant against Clinton.
"Don't tell me you belong to our very, very tight group of 'Never Forget.'"
Giuliani was right about one thing: Clinton, who was a New York senator at the time, was not there on the day of the attacks because she was at the Capitol in Washington D.C., near the Pentagon, which was also under attack on 9/11.
However, as The Washington Post points out, Clinton flew to Manhattan the very next day on one of the few government planes that were allowed to travel. She was even photographed alongside Giuliani as the two toured the aftermath in Ground Zero.
Hours after the Florida Trump rally, Guiliani walked back his remarks on Clinton's whereabouts on 9/11. "I made a mistake," he told The Associated Press. "I'm wrong and I apologize."
There is no evidence that proves Clinton has said she was in New York during the attacks. And the Democratic presidential nominee has spoken publicly about where she was on 9/11.
During an interview for the 15th anniversary of the terrorist attacks last month, Clinton detailed the emotions she felt as she and Senator Chuck Schumer were flown to Manhattan by helicopter on Sept. 12, 2001, to see the devastation.
"There weren't that many survivors; the ones that did survive were grievously injured. The loss of life was overwhelming," Clinton told CNN. "But it was also my job and the job of other officials to get our city and state and country what we needed."
Before You Go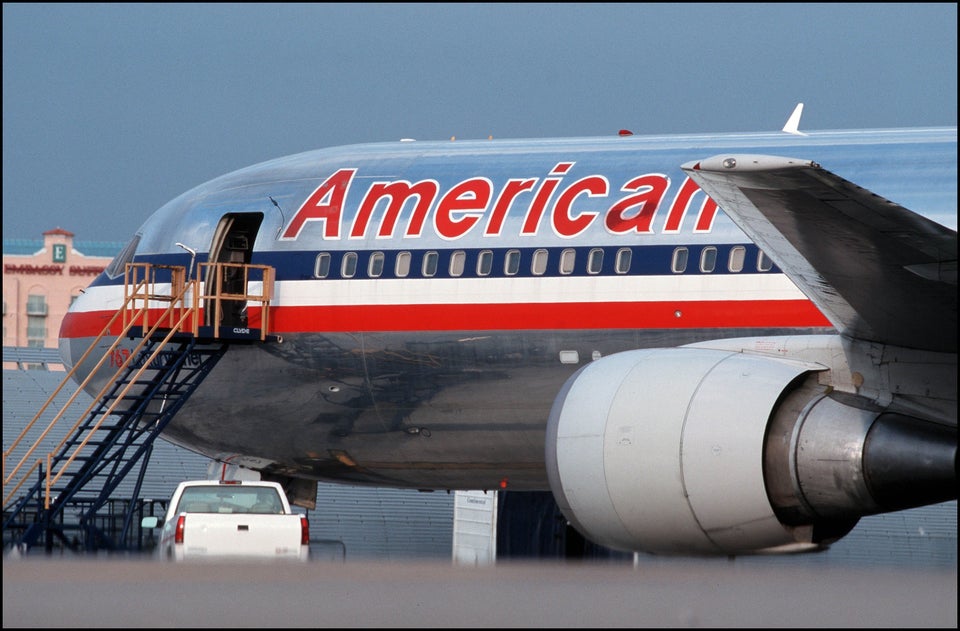 9/11 Timeline
Popular in the Community