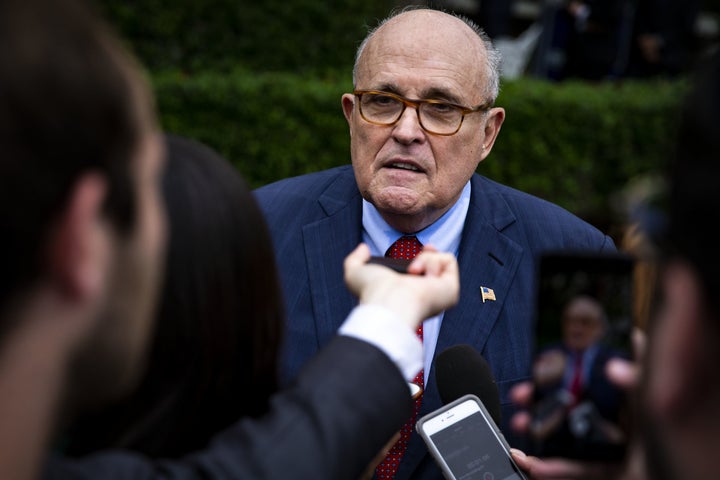 Rudy Giuliani, President Donald Trump's personal lawyer, said Sunday that he's "close to determining" that the president will not give an interview to special counsel Robert Mueller as part of the Russia investigation.
During an appearance on ABC's "This Week," host George Stephanopoulos asked Giuliani if Trump's legal team has decided against the president sitting down with Mueller.
"We have not," Giuliani said. "We're close to determining that."
Giuliani said Trump won't give an interview unless Mueller's probe into Russian tampering in the 2016 presidential election uncovers something that directly implicates him.
"We've been through everything on collusion and obstruction," he said. "We can't find an incriminating anything, and we need a basis for this investigation."
Trump has insisted that he wants to do an interview with Mueller. "I would love to," the president said in May. "Nobody wants to speak more than me."
Giuliani said as much Sunday. But Stephanopoulos was skeptical.
"It's hard to believe that anymore," he said.
"Well, it is hard to believe given all the things that have been shown about how tainted this investigation is," Giuliani replied. "This is the most corrupt investigation I have ever seen that the Justice Department is allowing to go forward."