"It's going to turn out to be perfectly legal; that money was not campaign money," Giuliani, Trump's new lead attorney regarding issues related to special counsel Robert Mueller's Russia investigation, told Fox News' Sean Hannity.
"Sorry, I'm giving you a fact now that you don't know," Giuliani continued, before saying that the payment was "funneled through a law firm, and then the president repaid it."
The news directly contradicts Trump's statements last month that he had no knowledge that Cohen had paid Daniels. Reporters aboard Air Force One had asked whether Trump knew about the payment, to which the president replied: "No."
"You'll have to ask Michael Cohen," Trump said when pressed on the issue. "Michael is my attorney. You'll have to ask Michael."
The White House declined to comment to HuffPost.
Hogan Gidley, the deputy White House press secretary, told Fox later on Wednesday that he had "no idea of the topics of the show" before Giuliani's interview, but then directed all questions to Trump's outside lawyers.
Cohen is currently under criminal investigation by the Justice Department and FBI agents raided his office, home and hotel room last month, seizing business records and documents, including those related to the payout to Daniels. Trump has moved to distance himself from the attorney, saying last week Cohen only handled a "tiny, tiny little fraction" of his legal work.
During Wednesday's interview, Giuliani said Trump paid Cohen a retainer of $35,000 "when he was doing no work for the president" and claimed the fund was used for reimbursements. Giuliani later clarified to The New York Times that the payments to the retainer were made monthly from Trump's personal family account and that Cohen was paid between $460,000 and $470,000 in total, including money for "incidental expenses."
When Hannity asked if Trump knew about the details of the payments, Giuliani backtracked slightly, saying that the president "didn't know about the specifics of it, as far as I know."
"But he did know about the general arrangement that Michael would take care of things like this. I take care of things like this for my clients," Giuliani said. "I don't burden them with every single thing that comes along. These are busy people."
Late Wednesday, Fox News' John Roberts said Giuliani backtracked even further and claimed that the president didn't know what the money was for, but was simply told by Cohen to pay for hundreds of thousands of dollars in unnamed "expenses."
Giuliani's revelation appeared to take Hannity aback, and just moments after the host went off the air, Fox's Laura Ingraham questioned the bombshell.
"I love Rudy, but they better have an explanation for that," she said. "That's a problem."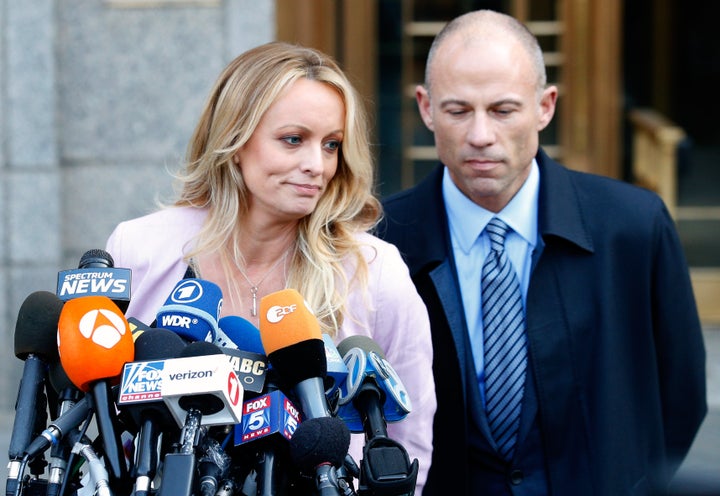 In March, Cohen confirmed that he'd made a payment to Daniels, who alleges she had an affair with Trump, out of his own pocket.
"Neither the Trump Organization nor the Trump campaign was a party to the transaction with Ms. Clifford, and neither reimbursed me for the payment, either directly or indirectly," Cohen told The New York Times in a statement at the time. "The payment to Ms. Clifford was lawful, and was not a campaign contribution or a campaign expenditure by anyone."
Giuliani's statements Wednesday also appear to contradict that claim.
Still, shortly after the interview, Giuliani told The Wall Street Journal that Trump's earlier comments were "not [an] issue."
"Cohen was his lawyer and had discretion to settle, as I have had for clients ultimately paying for it," he told the outlet, before noting that Trump was "probably not aware" of the payment.
"I know the public may think the settlement may mean an admission of guilt, but it's not," Giuliani told the Washington Post. "People settle things all the time just to get rid of harassment. The amount of money tells me this was a harassment settlement."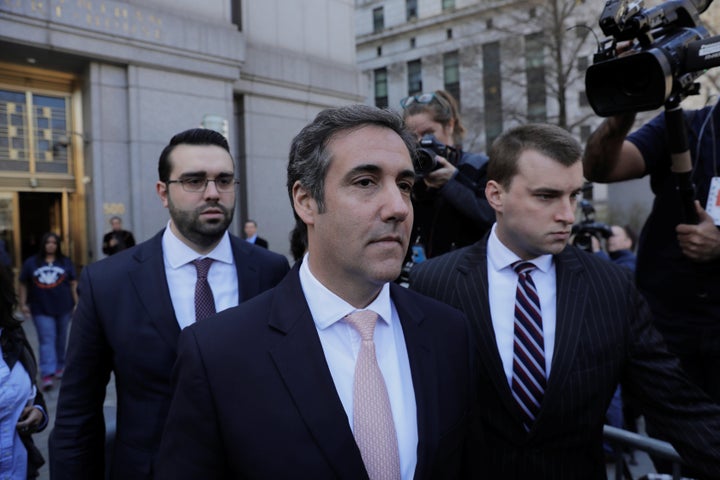 But Daniels' lawyer, Michael Avenatti, said "every American, regardless of their politics, should be outraged" by the news.
"Mr. Trump stood on AF1 and blatantly lied," he wrote on Twitter. "This followed the lies told by others close to him, including Mr. Cohen. This should never be acceptable in our America."
Giuliani joined Trump's legal team last month. John Dowd, Trump's former top lawyer, resigned in March after repeatedly butting heads with the president over how cooperative he should be with Mueller.
Dowd had urged Trump to reject any sit-down interview but grew increasingly worried that his client would ignore his advice.
Popular in the Community