On Friday, Giuliani sent this message out to the world.
Well, because Giuliani didn't put a space after the period in the first sentence, he inadvertently created an unintentional URL: G-20.In.
As a result, some observant person on the internet decided to post something at that link for people who might click on it out of curiosity.
McAfee claims the link is spyware so click at your risk, but many Twitter users were amused.
Before You Go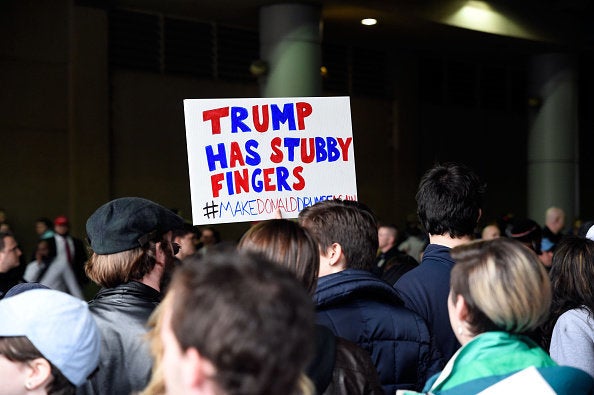 11 Donald Trump Protest Signs
Popular in the Community