Canadians are known for a few food treasures: poutine, Montreal-style bagels, Tim Horton's and All Dressed chips. And for all you snacking fans, you're in luck -- Ruffles is bringing All Dressed chips to a U.S. store near you for a limited time only, from Sept. 14 through Dec. 7.
For those unfamiliar with the flavor so adored by our neighbors to the north, it's a little hard to describe how these taste. All we know is that they're made with paprika and a mysterious All Dressed spice blend that hasn't been made known to the public. Basically, these chips taste a little bit like ketchup, vinegar and BBQ mixed together.
We're poutine on our pants and RUNNING to grab a bag of this goodness: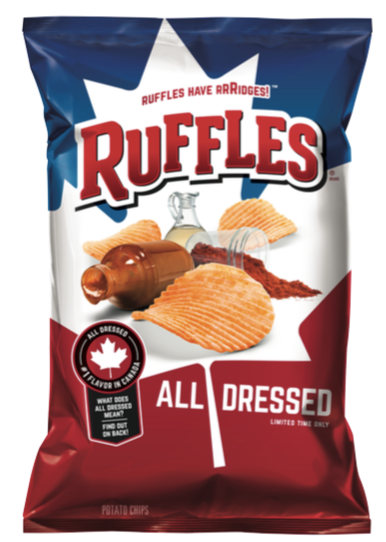 "You don't know quite what to expect when you put Ruffles All Dressed chips in your mouth," said Dana Lawrence, senior director of marketing at Frito-Lay in a press release. "That's part of the charm and discovery."
Despite having a unique flavor, All Dressed is currently the most popular Ruffles chip flavor in Canada. "To say Ruffles All Dressed has a cult following in Canada is like saying it sometimes snows there a little," Lawrence quipped.
The Huffington Post got the chance to try the delicious chips, which look like this: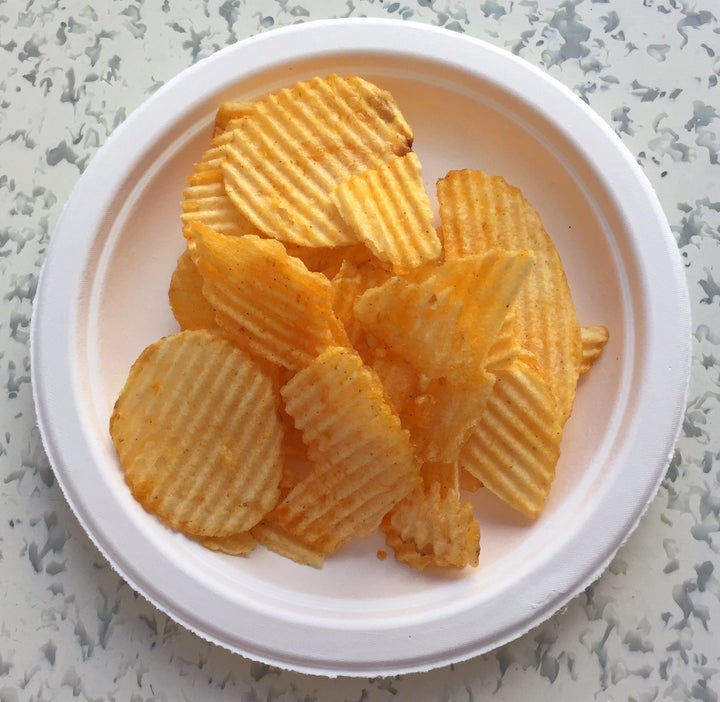 The consensus? We're addicted. Happy snacking!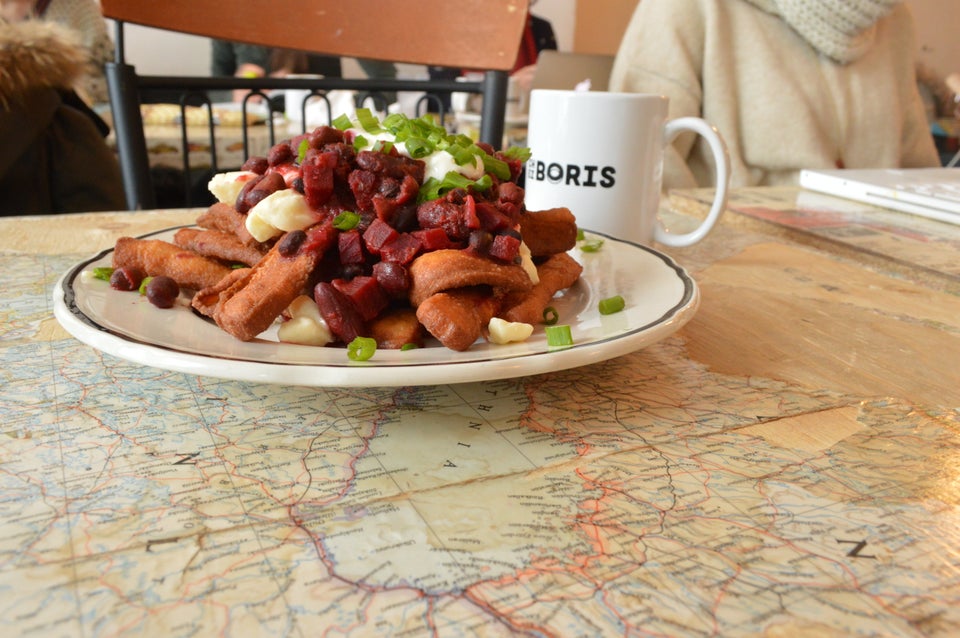 Poutine Week 2015
Related