Simona Halep beat Serena Williams in the women's singles final at Wimbledon on Saturday, but for many the highest-flying star at the tennis tournament has been Rufus.
A majestic Harris' hawk, Rufus has the weighty responsibility of keeping the All England Club free of pigeons, whose presence (and poop) could interfere with the matches. Rufus was the subject of a Friday profile in The New York Times, which hailed him, rightfully, as an "English icon."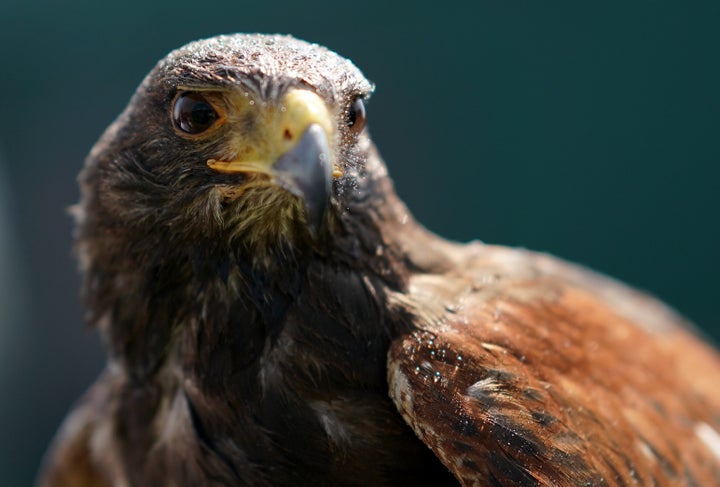 Pigeon lovers ― don't worry. As Rufus' handler, Imogen Davis, explained on Reddit in 2014, the hawk serves as a non-lethal deterrent. The very presence of the powerful bird of prey deters pigeons from making their homes in his territory.
While Wimbledon ― which Rufus patrols year-round ― is his highest-profile job, he also takes to the skies at Westminster Abbey as well as places like hospitals, airfields and stadiums.
Davis noted that Rufus more or less sets his own route when he's on duty, but generally has no trouble coming back to her ― after all, he knows where his dinner is coming from.
"He knows exactly where his favourite spots are, but also where the pigeons like to hide, so every day he does whatever takes his fancy, but is never predictable!" she wrote. "He likes to stay quite localised to me, as he knows I am his easiest food source, so although he can pop out of sight on occasion, he is generally back rapidly to check he will be fed!"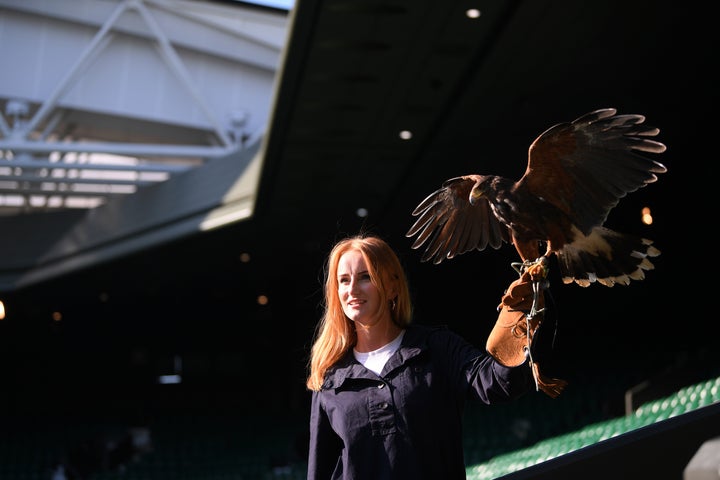 These days, Rufus' feathers seem unruffled by the scary incident and he's continued to cement his place as one of Wimbledon's most beloved features.
"Everyone looks for him every year and likes to know what he's been up to," she said.
Calling all HuffPost superfans!
Sign up for membership to become a founding member and help shape HuffPost's next chapter
BEFORE YOU GO
PHOTO GALLERY
Beautiful Birds