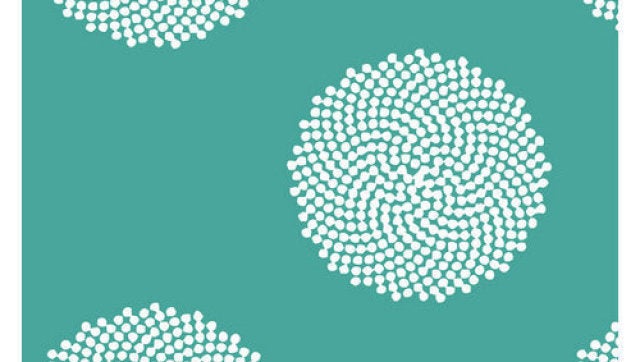 Flat-woven or pile? Wool or silk? Modern or traditional? If you've found yourself here, it is no doubt because you've discovered how tricky it can be to purchase your first handmade rug.
Most rugs are named after the region in which they were woven, or the city where the bazaar is located. For those without a PhD in Middle Eastern Studies, this can be a fairly daunting shopping experience. Tabriz, Heriz, Sarouk, Shiraz -- these are just a few styles of rugs produced in Iran. To confuse matters, there is no standard spelling, as the names are transliterations from Farsi.
But not all beautiful, collectable rugs are Persian. Turkey, Morocco, Afghanistan, China, Peru and Sweden are all robust weaving nations. There are thousands of different styles of rugs, and within each style, every rug is unique.
When buying your first rug, it's important to...
1. Do a little Research
Look online at large retailers. For example, Carpetvista has a fairly comprehensive and organized collection to peruse, along with mildly informative videos. Jacobsen Rugs in Syracuse, NY have created a fantastic and informative online guide. Decide on your desired size and find a few styles you like. Start comparing prices. However, I would strongly advise against buying your first rug online.
Part of the research process is tactile. To get to know the various types of rugs available, it is crucial to feel the rug. Depending on the technique and materials used when weaving -- cotton, silk, goat hair, wool, scrap fabric -- the rug will look, feel and behave differently. This point is not obvious in pictures or when shopping online.
Now that you are developing a general idea of prices, styles and colors, go shopping IRL! This should be a lot of fun, but there are a lot of bad dealers out there. If your local rug retailer is pushy or pleads, or if the store is perpetually going out of business, then keep shopping. When a rug is "75 percent off!" that means the prices were jacked up to begin with.
With a little fieldwork, you should be able to find a dealer who is knowledgeable, patient and ethical.
2. Inspect
Look for holes and stains. These are good jump-off points for negotiating, which some dealers will tolerate. If you're buying an "Oriental" rug, fold it in half with the plush sides touching each other. Lightly twist the rug. If the rug has a rotten interior, you will hear a cracking sound. Always ask the owner before you do this, as this test will damage certain rugs.
Check the fringe and the back. Is the fringe an attachment? That's a bad sign. It should be an extension of the weave, not just glued on. But the real story is shown on the back of the rug, where you can reconstruct a history of repairs and really observe the handiwork of the weaver. If you can't see the knotting, it may be machine-made. Which is why you must...
3. Trust Your Dealer
The knowledge gap between buyer and seller is particularly wide in the rug world, and can easily be used to manipulate a sale. How can you tell if the rug is handmade? How do you know if the dyes are natural and not synthetic? That the rug is actually Persian not Pakistani? Unless you quit your job to travel the world and study rugs and textiles full-time, you will need to trust your dealer. So, find someone nice and smart that you like. A good dealer reciprocates that trust and will let you test-drive the rugs in your home or office. But be careful, like in any relationship things can get messy.
Are you buying your first rug? Do you have some good tips to add? Let us know below!