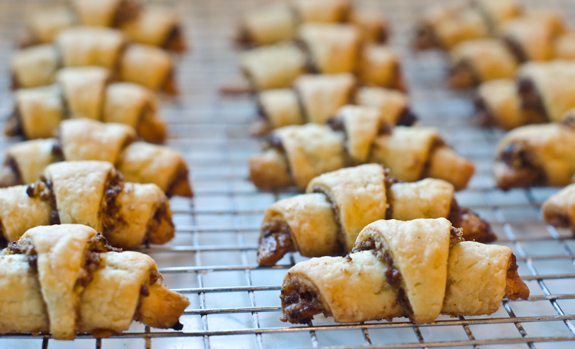 Delicious to eat and fun to make, rugelach (pronounced rug-a-lah) are miniature crescent-rolled pastries traditionally served on Jewish holidays. They're made by rolling a triangle of dough around a sweet filling of fruit, nuts, chocolate or pretty much anything your heart desires. If you've never had them before or made them from scratch, definitely roll up your sleeves and give this classic walnut-raisin version a try. They're easier than they look and vastly better than store bought. I'll be honest: they do take some time to make as the dough needs to be refrigerated for a few hours and rolled out, but it's worth it. Fresh out of the oven, rugelach are buttery, crisp and flaky, with a sweet cinnamon scent that will tempt you to eat the entire batch.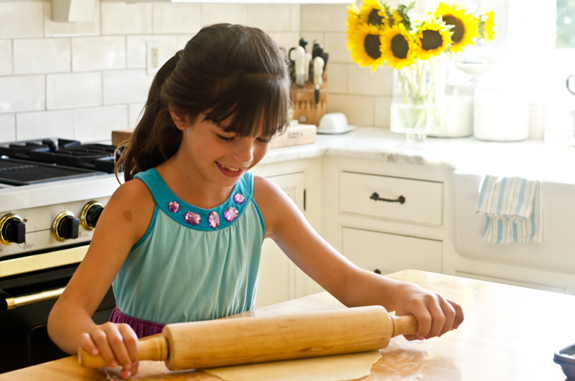 Since rugelach are hands-on, they are wonderful to make with kids. Mine love rolling out the dough -- which, thankfully, is very forgiving! -- creating their own fillings (scroll down to the recipe for chocolate chip and Nutella variations) and then rolling the cookies into little twists.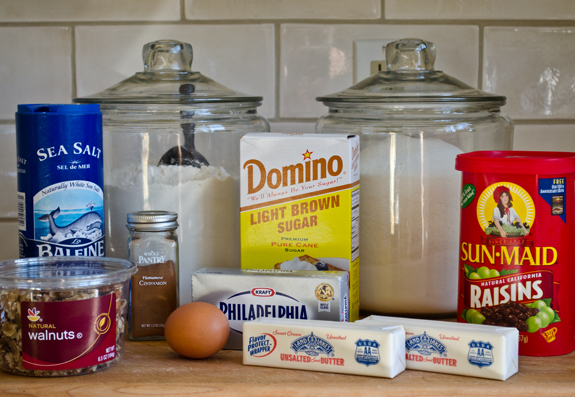 Begin by making the dough. Combine the flour and salt in the bowl of a food processor fitted with a metal blade.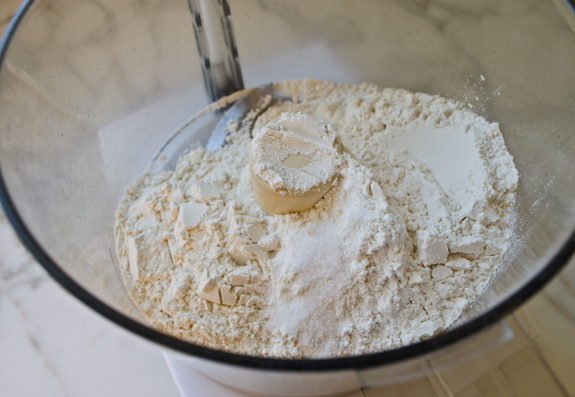 Pulse a few times to mix.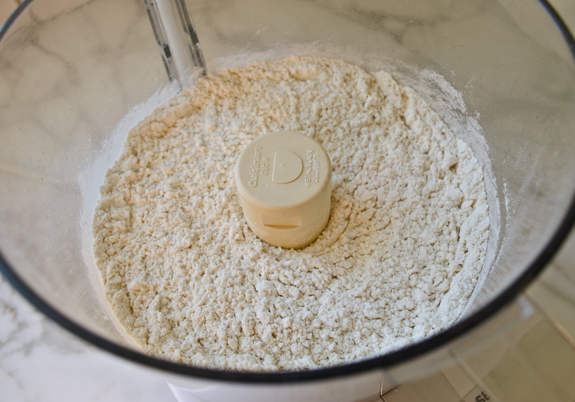 Add the cubed butter, cream cheese and egg yolk. The cream cheese is what makes the dough pliable, easy to work with, and reliably tender. The egg yolk adds a little extra richness and helps the dough turn golden in the oven.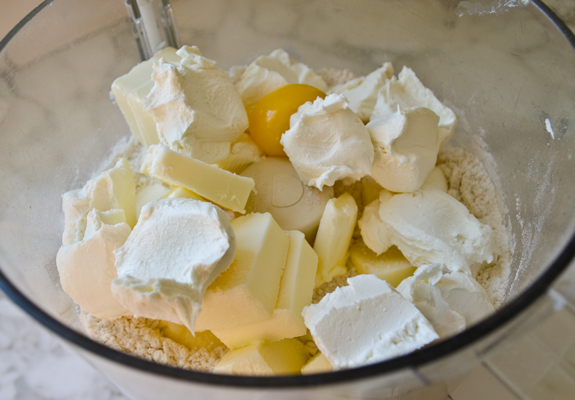 Pulse until the mixture forms large curd-like pieces. Be careful not to over-mix; all those little chunks of fat will steam while the rugelach bake, making the dough tender and flaky.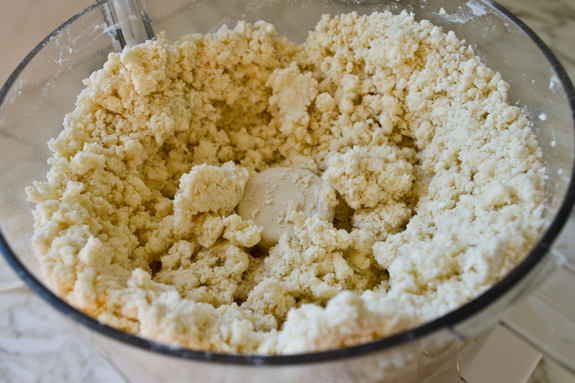 Dump the crumbly dough onto a work surface. It will look like a mess but don't worry, it will come together.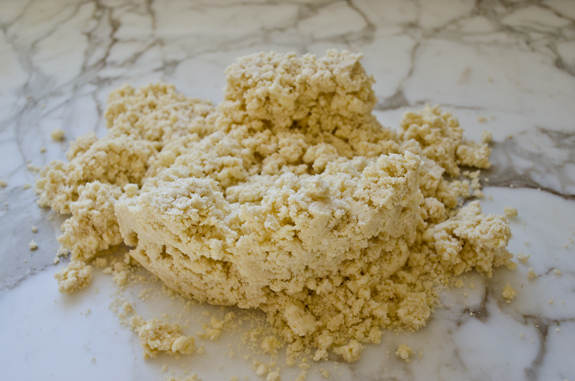 Knead the dough just until it comes together and shape it into a square or rectangle.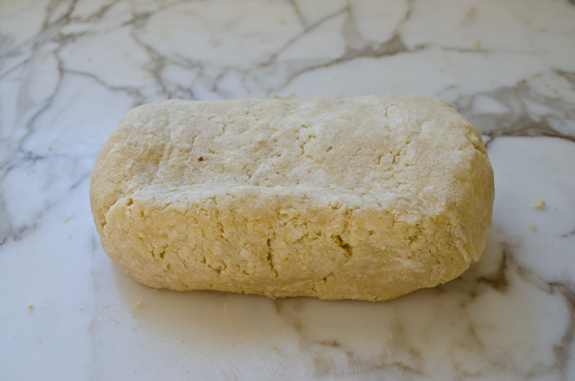 Divide the dough into 4 equal portions.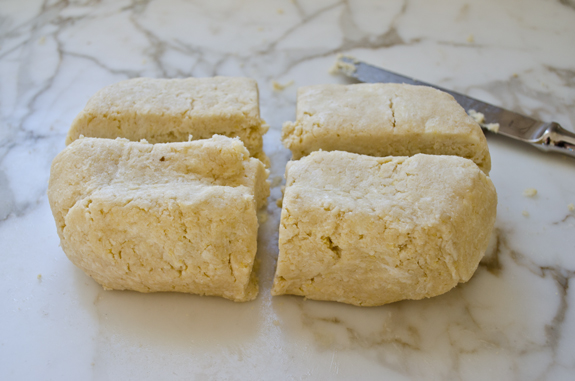 Flatten each portion into 1-inch thick disks, then wrap in plastic wrap and refrigerate for at least 2 hours or overnight.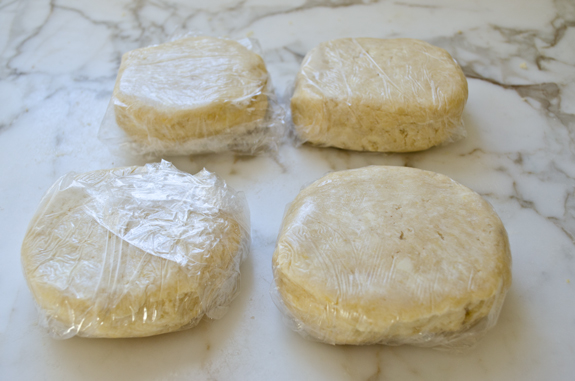 Wipe out the food processor and make the filling by combining the brown sugar, cinnamon, raisins and walnuts in the bowl.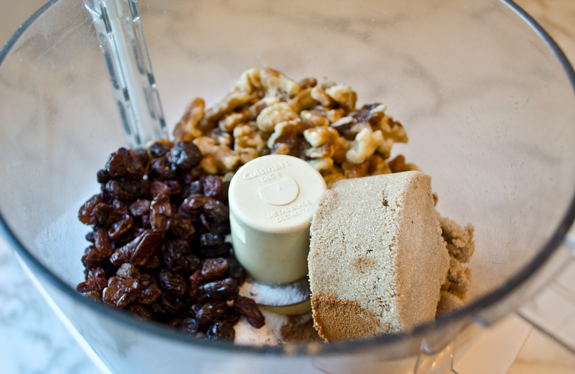 Process until the nuts and raisins are finely chopped, then transfer the filling to a bowl and set aside until the dough is ready to roll.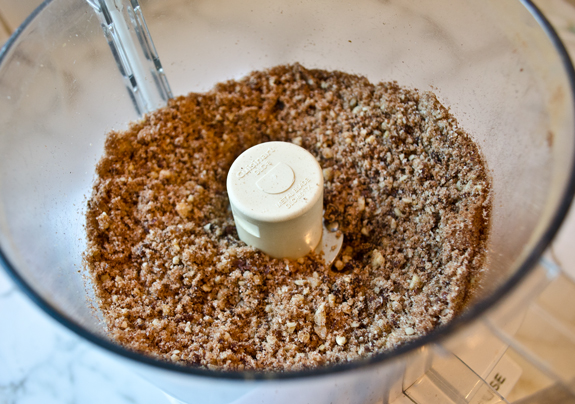 Once the dough has chilled, remove it from the refrigerator and place it on a lightly floured work surface. Dust the top of the dough with flour as well so the rolling pin doesn't stick.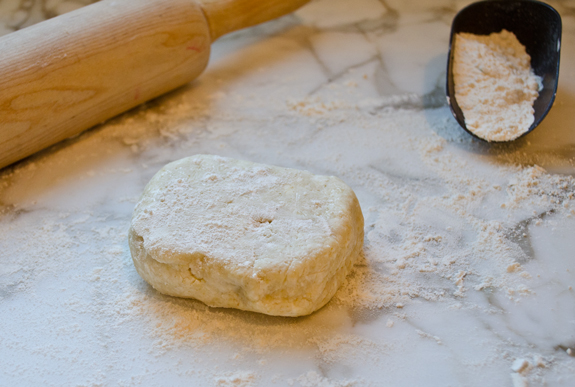 Roll each disc into a rough 10-11″ circle (it should be just under 1/8″ thick). Turn the dough and dust with more flour as necessary so it doesn't stick. Don't worry if the edges are a little cracked or rough.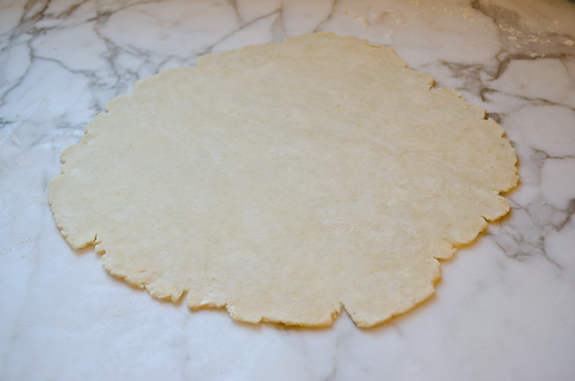 Sprinkle 1/2 cup of the filling evenly over the dough and press down with your hands to anchor it.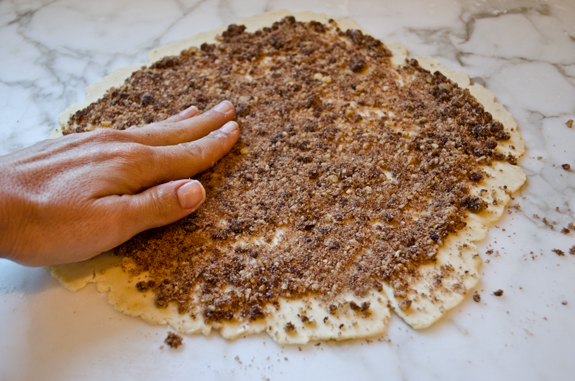 Using a pizza cutter or sharp knife, slice the dough into 12 wedges, just like you would cut a pizza or pie.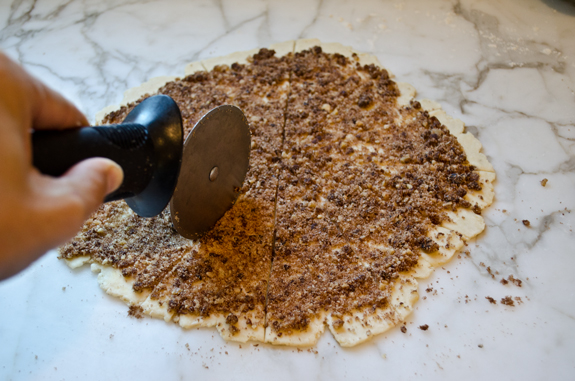 Roll each wedge up, beginning with the wide end and ending with the narrow end.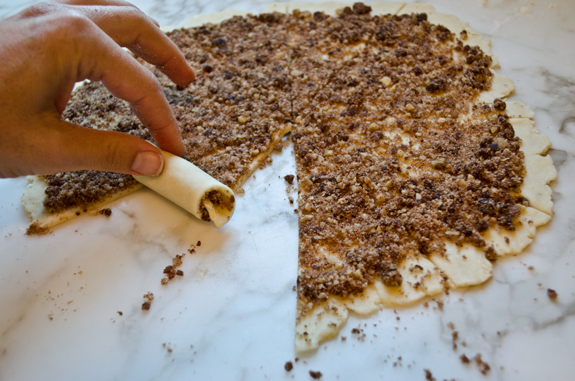 Place the rolls point-side down, about an inch apart, on parchment lined baking sheets.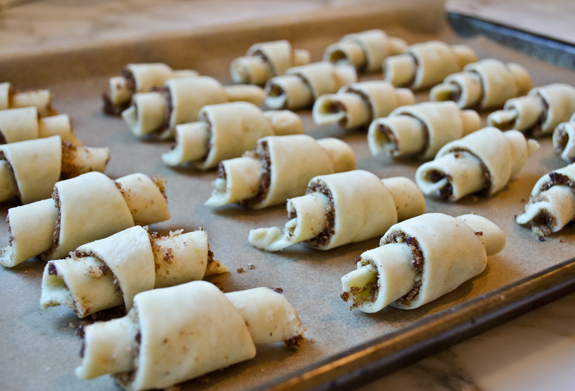 Bake for 25-30 minutes, until lightly golden.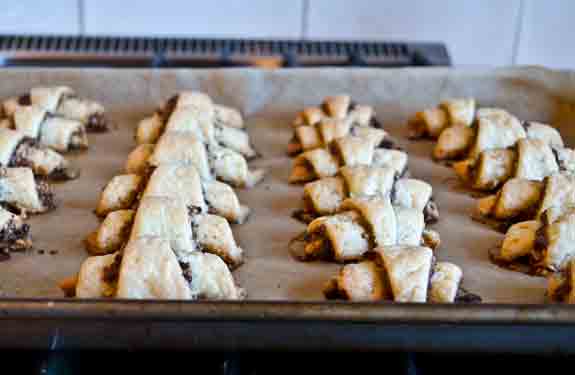 Transfer the rugelach to a rack to cool completely. They are best served warm out of the oven, but keep well for several days stored in an airtight container. GET THE RECIPE