 The Mexican American Studies curriculum banned from Tucson classrooms will have another day in court.
The appeal argues that when Huppenthal ordered the program to be shut down, he arbitrarily disregarded the input of Tucson school district officials, education experts and independent audit, violating the First and 14th amendments, according to the Arizona Daily Star.
Tucson's dismantled Mexican American Studies curriculum drew praise from supporters for boosting student achievement in the majority-Latino school district.
Horne and Huppenthal led the effort to pass a 2010 law that banned from public schools courses that advocate the overthrow of the U.S. government, that foster racial resentment, or that are designed for students of a particular ethnicity.
A state-commissioned independent audit recommended the expansion of the Mexican American Studies program in 2011, citing its success in engaging students and fostering advanced critical thinking skills. Huppenthal disputed the audit and ordered the district to shut the Mexican American Studies program down or lose 10 percent of its state funding -- some $14 million over the fiscal year.
Tucson Unified School District complied in January of 2012. School administrators plucked seven titles -- all but one by Latino authors -- from the city's classrooms and prohibited them from instruction. The books remained off limits until the school board voted 3 to 2 to un-ban them last month.
Former teachers of the suspended classes challenged the constitutionality of Arizona's ethnic studies law in court, saying it was overly broad, vague and discriminatory. But federal judge Wallace Tashima upheld the law in a March ruling, striking down only the provision that classes cannot be designed for students of a particular ethnicity.
Before You Go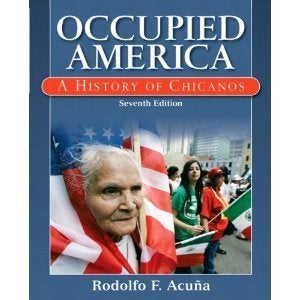 Latino Books Once Banned In Arizona
Popular in the Community