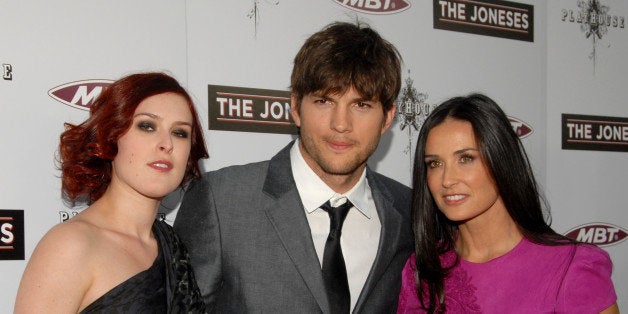 Demi Moore and Ashton Kutcher began dating in 2003 when Moore was 41 and Kutcher was 25. Although their May-December romance surprised many, they beat the odds and tied the knot in Sept. 2005, creating a strong family environment with Moore's ex-husband Bruce Willis and their three daughters Rumer, Scout and Tallulah.
But in Nov. 2011 after months of media speculation, Moore announced the couple's split and their divorce was finalized in 2013. Still Rumer Willis tells Access Hollywood that she and her former stepdad still try to stay in touch.
"I reached out to him when he had his baby the other day, which was so awesome. I saw photos of her. She's very cute," Rumer told Billy Bush and Kit Hoover of Kutcher and fiancee Mila Kunis' daughter, Wyatt Isabelle, who was born in September.
"It's nice as I've gotten older, I realized the other day that he was a year younger than me [now] when he and my mom started going out, so that would be like me meeting someone who already had three teenage kids and kind of going into that whole situation was crazy," she explained.
Rumer also opened up to Access Hollywood about her close-knit family and their unique situation.
"It's one of the things that I admire the most about my parents is that they set such an incredible example for putting their children first and kind of keeping a family together no matter what," Rumer said.
"It would be the best reality TV special ever," Rumer joked.
Before You Go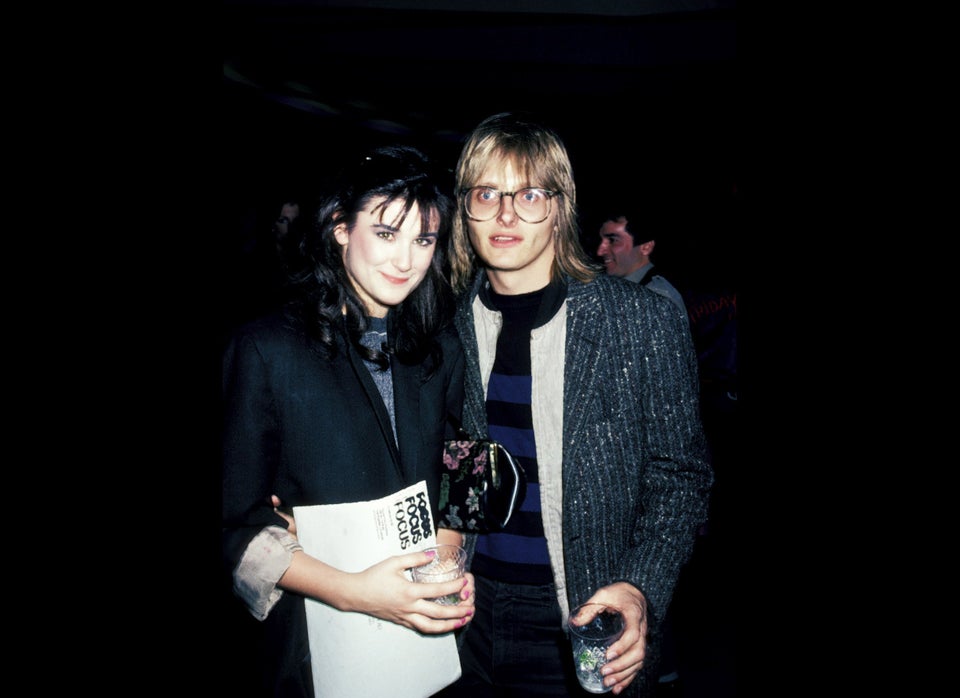 Demi Moore's Past Relationships
Popular in the Community