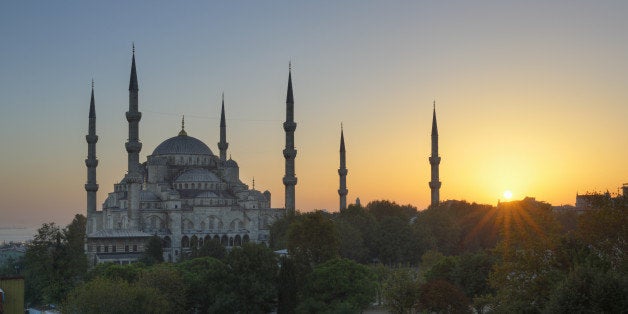 "Respond to every call that excites your spirit." -- Rumi
What is new is old; what is old is new.
"Welcome to Istanbul!" I could hardly believe we were finally making this long-planned trip to Turkey. Much in the news today, Turkey sits at the intersection of Europe and Asia and borders the Middle East. It is unique in that it has been home for centuries to all three of the great "revealed" religions: Judaism, Christianity and Islam, as well as to the ancient civilizations of the Hittites and Romans, and to the Byzantine and Ottoman empires. Those are the facts, but it was the spirit of Turkey that called to me.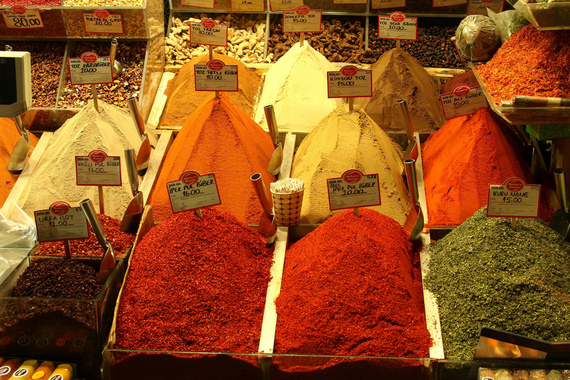 My husband and I had been drawn to visit Turkey for a couple of years. I was curious about this land of ancient civilizations, blend of cultures and extravagant palaces. Curiosity became a series of whispers that spoke to an inner connection I needed to explore. I didn't know what that was but the inner urge grew into a call for action.
So here we were. Turkey was a world I expected to be completely foreign. On one level it was. At the same time, I realized there was something I felt as familiar. As I sat listening to the broadcast of a sermon from the Blue Mosque to the crowd gathered to celebrate the first day of Bayram (the Feast of Sacrifice), I was awed by the similarity to what I grew up hearing in the synagogue. Both languages -- Turkish and Hebrew -- are foreign to me. Yet the rhythm of the Islamic prayers echoed deeply in me, just as the Hebrew prayers used to do. It was at once familiar and mysterious, an invitation into the universal nature of the Divine. A universal energetic imprint was being awakened. What was new became familiar.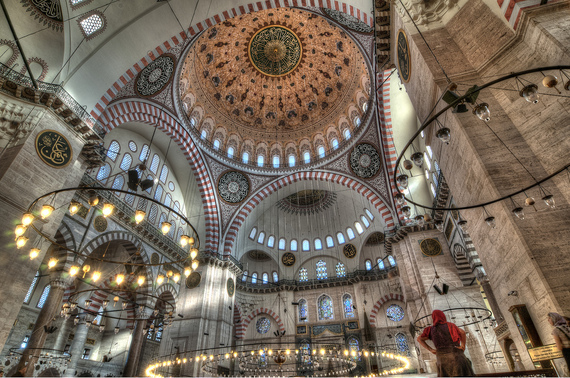 "On every trip, have only one objective, to meet those who are friends inside the presence." -- Rumi
In Istanbul, our wonderful guide, Lale, shared her profound love for the history and culture of past civilizations. She created quiet space to receive the energetic frequencies of places that connected me with new dimensions of myself. In Cappadocia, Ösgül opened my eyes to the ascetics who chose to live in carved towers hidden in the rock. I was reminded of my sometimes longing for solitude and silence. Our Jewish guide, Vitali, took us to the area near Ephesus where Mary was reported to have lived the last years of her life. The energy there was incredible. It felt peaceful, loving and restorative. What was old was brought into the present.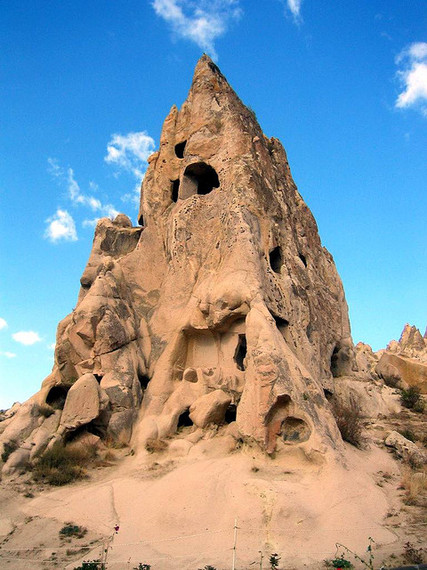 Each of us has a history created by our ancestors that has brought us to where we are today. When we are taken into a foreign culture we are given a glimpse of how far back our lineage really goes. Encoded within our physical make-up is the imprint of everything that has preceded us. Remember: the ancient empires are the foundation for our religions, our beliefs and our social structures. In discovering where we -- metaphorically -- come from, we get to embrace a bigger picture of our personal story.
We are often drawn to these ancient civilizations from a deeper place than we understand. There is a shimmering echo that calls as if from a dream. Answering that call is the essence of inner research, of diving deep to discover new dimensions of ourselves.
When you connect deeply with another "home" that is not where you were born, it becomes part of who you are. The essence of it needs to be integrated into today. The power does not lie in the details of the history or culture or of something that "happened" in that place. It is about claiming the energetic heritage that is available. This opens the door of new potential to be actualized in the present. What is old roots you into your own lineage. What is old becomes new.
Think about your own historical lineage. Is there something "old" that you want to bring into the present in a new way? What is calling to you? Where will you go to discover more about who you are?
"Set your life on fire. Seek those who fan your flames." -- Rumi
A version of this post originally appeared on Laurie's website, The Baca Journey.
Laurie Seymour, M.A., is a provocative speaker, author and Master Facilitator. Laurie knows that the deepest answers in life are revealed when you are quiet enough to connect with your inner resources. When unlocking potential became a more significant path than believing people needed fixing, she left her career as a psychotherapist. She teaches Turaya Touch and Turaya Meditation and classes that connect you with your Inner Teacher.