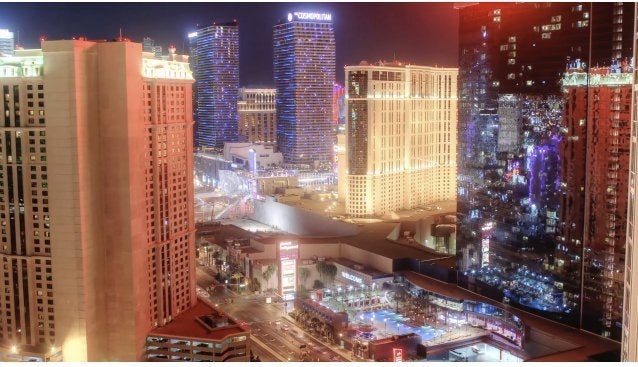 Hotel number two on this Vegas trip is Rumor; a new "boutique" hotel, about 10 minutes from the strip. Spoiler alert: don't stay there.
It's not that the room was awful -- see video below -- in fact, it wasn't bad at all. It was, however, a bit grubby in places (stale water in the in-room jacuzzi) and a lot un-private (no net curtains and room that backed on to a parking lot) so I decided to stay one night and then check out early. I emailed the manager, who confirmed that would be fine.
And that's when my experience at Rumor went bad.
Despite getting an email confirmation of the early departure -- from the general manager, no less -- two days later an additional $300 was charged to my card. Ah well, mistakes happen. But no. When I complained to the same manager, he denied all knowledge of the early-check out and, on the subject of the refund, said he wasn't "going to get into it with [me]." There then followed a bizarre back-and-forth where I pointed out that, when it comes to unauthorized credit card charges, he doesn't have much choice but to "get into it" with me -- and he continued to stonewall and prevaricate.
Could he at least offer a quote for this review? "Write what you like..." he replied.
Things didn't start to get better until I started Tweeting about the whole ridiculous episode. At that point, Commercial Affairs Director, Michael Crandall got in touch, apologized profusely and very kindly offered me a free room to make up for everything. The refund, he assured me, was already being processed. I accepted his apology, but declined his kind offer of a room.
"One other thing," he said, "is there any chance you can delete those negative tweets? They could really damage us."
Crandall was charming and genuinely apologetic, even when I explained to him that I had no intention of deleting the tweets. But the fact remains, the only reason I'd got my money back was because I was in a position to publicly expose Rumor's horrible customer service. If I'd been any one of the thousands of other people who stay at the hotel every month (some of whom appear to have had similar problems), I'd be out of luck.
And, anyway, what was it the manager said? "Write what you like..."? Ok, I'll write this: don't ever stay in Rumor. The rooms are fine -- see video below -- but, when it counts, the service is the worst in Vegas.