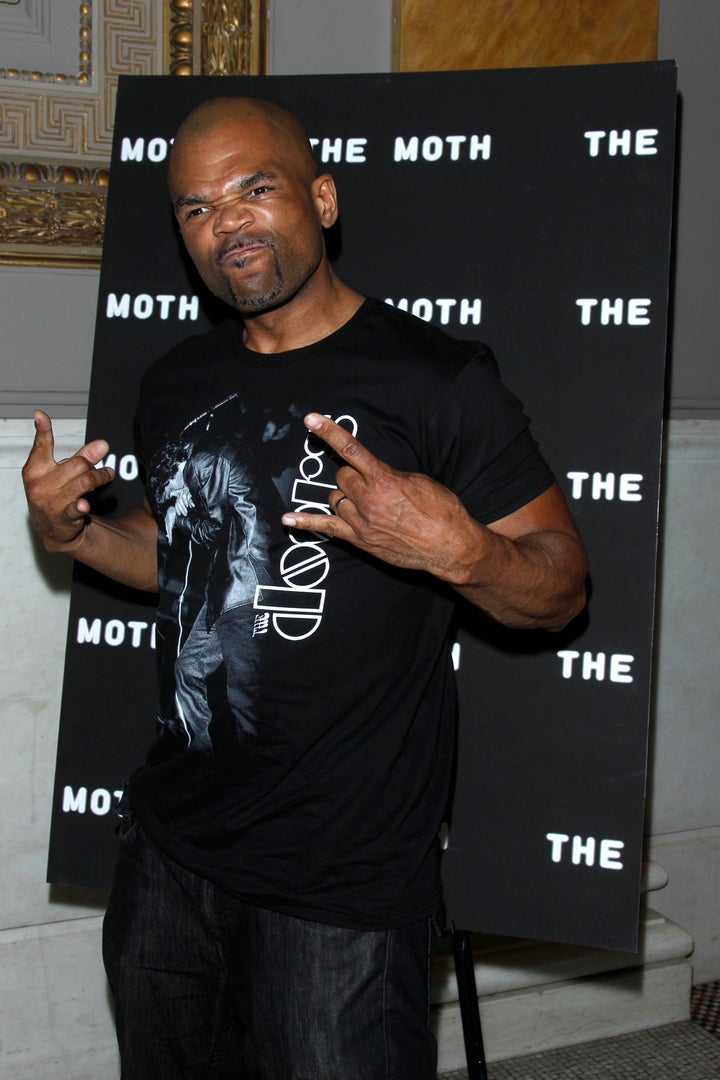 At last night's gala benefit for The Moth, a non-profit dedicated to the art of storytelling, Darryl "D.M.C." McDaniels shared a few memories of Adam "MCA" Yauch with The Huffington Post.
In the 1980s, McDaniels' group, Run-D.M.C., and Yauch's group, the Beastie Boys, were tag-team partners locked in combat with music's status quo. Today, both groups are safely ensconced in the Rock & Roll Hall of Fame, but it wasn't always obvious that they were destined for immortality.
"You know, it was early, so people thought Run DMC's a fad, Beasties is a fad, you know, all of this is a fad," McDaniels said. "Run-D.M.C., we crossed over with the rock -- but then it was Run-D.M.C. and the Beastie Boys that took it to venues. We started playing Madison Square Garden, L.A. Coliseum, and all the critics were like, 'There's no way these black hip hop guys, these black B-boys, and these white punk rockers gonna go into these venues and anything good's gonna happen, because there's gonna be racial tension, fighting and gangs and all that.' But it was no problem."
A 1987 concert review in The New York Times confirms McDaniels point: "Airport-style metal detectors on the way into Madison Square Garden, and helmeted, club-wielding police officers on the way out, lent Monday's sold-out rap show by Run-D.M.C. and the Beastie Boys the air of a concert in a prison," Jon Pareles wrote. "But inside the arena, it was clear that most people came to party -- to dance, wave their arms and shout rhymes along with the rappers."
McDaniels, who formed Run-D.M.C. with Joseph "D.J. Run" Simmons in 1982 and shortly thereafter recruited Jason "Jam Master Jay" Mizell to complete the trio, credits his group and the Beastie Boys with spreading the gospel of hip-hop far beyond America's borders. "We took it overseas -- France, Germany -- and you know, all the metal kids, the punk rock kids, the goth kids, and the B-boys and the breakdancers came together. So we did a beautiful thing."
Since The Moth is a venue for storytelling, The Huffington Post asked McDaniels to recount his favorite story about Yauch, who died on May 4 at age 47 after a long battle with cancer.
"It was in Europe, and this was when [the Beastie Boys] used to drink and have penises on stage and naked girls in cages," he said. "They used to open the cans of Budweiser and put it all over the stage. So the stage got real wet. So me, Run and Jay, we on the side of the stage, like, 'Yo, somebody gonna bust they ass tonight.' Sure enough, MCA slipped. He went about 10 feet in the air, came down real hard. We knew he was dead. Like, boom. Then he got up and kept rapping.... Coolest thing ever."
McDaniels first got involved with The Moth when a member of the group saw his Emmy-nominated 2007 documentary, "DMC: My Adopted Journey," and asked him to tell the story onstage. "I found out I was adopted at age 35," he says. "I didn't know my whole life. And I went through this real crazy depression, you know. And one of the people at the Moth saw [my documentary] and asked, 'Do you wanna come tell your story?' And I was like, 'Noooo.'
"But I did. And the funny thing is, rapping is easy. This was way more scary, I ain't have the beat back there, the D.J. wasn't with me, you don't have the music, it's just you and the people. But I was helped when I told my story. I got it out of me, because it was killing me. And I been down with The Moth ever since."
Others who are down with The Moth include Barneys "creative ambassador-at-large" Simon Doonan, who emceed last night's festivities; New Yorker writer Adam Gopnik, who presented the 2012 Moth Award (designed by Jonathan Adler, natch) to director Martin Scorsese; NBC Universal chairman Bonnie Hammer, who received a special award in honor of her work with "Characters Unite," a pro-tolerance program supported by Nathan Lane, Octavia Spencer and other entertainers; the Reverend Al Sharpton, who presented the 2012 Mothshop Scholarship Award to Humanities Preparatory Academy senior Heriberto Altieri; jazz bassist Christian McBride, who told a gripping yarn about his Herculean efforts to arrange a collaboration with his boyhood hero, James Brown; and assorted guests including Tyra Banks, Padma Lakshmi and TV On The Radio's Kyp Malone.
In his introduction of Scorsese, Gopnik enumerated no fewer than four reasons the Oscar-winning director deserved The Moth Award. The first was his "velocity" -- "he's a very fast talker" -- and the fourth was his possession of the "ultimate gift of a raconteur." Gopnik explained: "Not only does he tell wonderful stories, but everything around him becomes a Scorsese story.... The world becomes Scorsesefied when you're with him."
As if to prove the point, Scorsese told a story that he'd just been reminded of on the ride down to the the evening's venue -- Capitale, on the Bowery in downtown Manhattan. Scorsese had grown up nearby, and in 1952 he and a small group of classmates made a field trip to the Bowery Savings Bank, where Scorsese's father and grandfather kept their nest eggs. Scorsese recalled being taken to an upstairs room and introduced to "a very interesting gentleman in a three-piece suit. He held in both hands a $1,000 bill. And we had to go up, one by one, and touch it."
The Bowery Savings Bank, he then revealed, had been reopened decades later as Capitale. We were sitting in the building where a 10-year-old Martin Scorsese was invited to touch a $1,000 bill.
"I want to put it in my next picture," he said. And here's hoping he does.
CORRECTION: An earlier version of this article stated that Run-D.M.C. was signed to Def Jam Records. They recorded their seminal albums for Profile Records.
Before You Go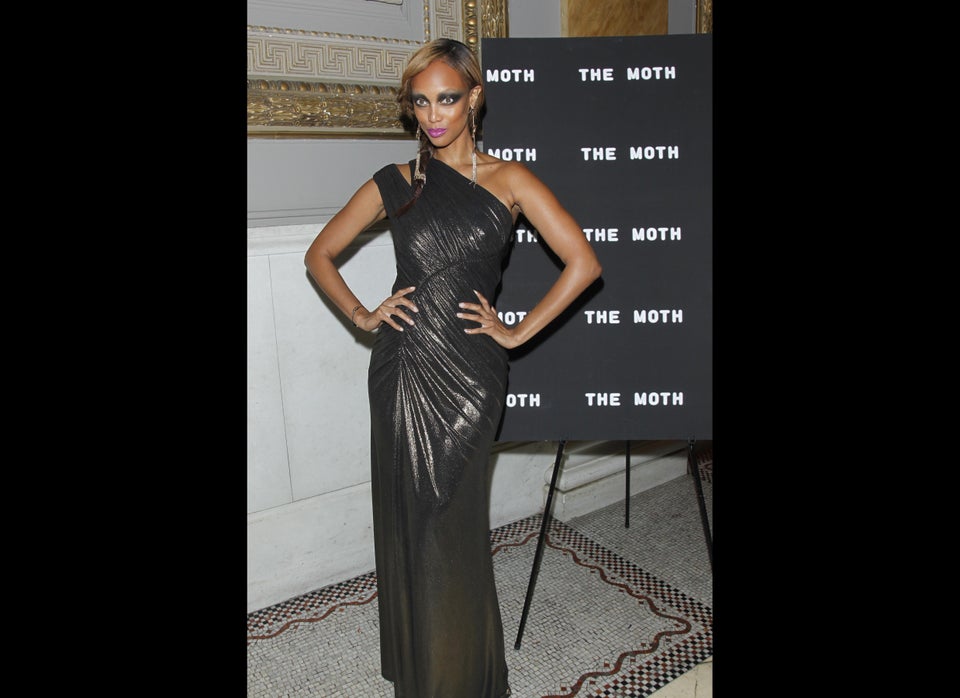 The Moth Ball 2012
Popular in the Community